News: Northampton Saints v Newcastle Falcons Match Preview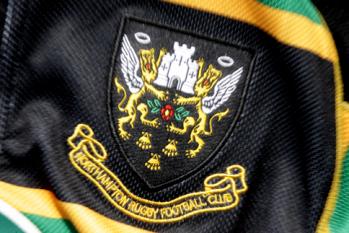 By David Page aka HRsaints fan
October 22 2015
Saturday, 24th October 2015, Stadium MK, Kick off 1.45pm And finally the interminable closed season for Premiership Rugby came to end with a series of games last weekend including Saints away to the newly promoted Worcester Warriors. Others have written and commented on this game so I won't bore you with my thoughts here (well perhaps the odd one or two......) other than to say that we all hope that this rather lethargic and, according to Jim Mallinder, one-dimensional Saints team is quickly replaced by the dynamic, fast and efficient team that we have all come to know and love.
So in this truncated of seasons attention now quickly turns to our first 'home' game of the season which, as we all know by now, is not at home as such, but in our second home at MK Stadium due to the concluding construction of the new Barwell Stand back at Franklin's Gardens.
On a personal level I quite enjoy watching rugby at Milton Keynes (although I would never swap it for FG). My last outing was, like many other saintly types, to see Japan beat Samoa in their Pool B game. It was a thoroughly enjoyable day there and quite clearly much had been learnt by the administrators and organisers of the MK Stadium following the rather messy way in which the Saints game against Saracens last season was run.
Before turning our thoughts to Saints what of our opponents this coming Saturday?
Newcastle Falcons finished the season comfortably ahead of the woeful London Welsh but there has been some pre-season talk coming from Kingston Park about pushing on up the table this time around. In terms of last season the Falcons won only once on the road however they did score more points than Leicester Tigers (but then so did nearly everyone else!).
Of the 16 games that they lost 13 of them were by 10 points or less. Indeed they lost 6 home games by an average of 5 points. So this is not a team that rolls over to anyone, but it could be said that on last season's showing the Falcons are not yet a team that knows how to get results when the games are very tight.
According to that fount of accurate and infallible information – Wikipedia – Falcons have brought 15 players in (including 3 promoted from the Academy) and 19 have left (included a certain Mr Brookes who travelled south to join the Saints). It is difficult from reading their forum to see what the fans make of the imports and exports. The signing of Mauritz Botha from the South African Sharks looks like a good bit of business. That particular move seems odd because Botha only left Saracens in January of this year to move back to South Africa. So let's hope that Sharks loss is Falcons gain. Marcus Watson (brother of Anthony) has left the World Series Sevens circuit to join Newcastle and is seriously quick as is the Italian international winger Giovanbattista Venditti who joined from Zebra.
Sadly many pundits are indicating that they believe Falcons will have a difficult season again placing them at the bottom, or certainly very near to the bottom, of the league come the regular season end on 7 May 2016 (but then what do Pundits know eh?).
One table that Falcons did top was that they had the best disciplinary record of all twelve clubs with only six yellows all season (we had fourteen yellows and one red and Irish topped this particular table with twenty yellows and one red). One would expect Falcons to continue that admirable trend into this new season.
However they – like Saints – have started the new season poorly with a 39-27 loss at home to Gloucester. The game was effectively over at half-time with Falcons 27-3 down. What is surprising from that scoreline is that Gloucester only scored two tries, but Falcon's poor discipline led to Billy Twelvetrees equalling the Premiership record of 9 penalty kicks. Newcastle did rally in the second half scoring three tries themselves but it was an uphill struggle and the game ended pointless for the hosts. One would hope for their sake that they will not make as many errors this coming Saturday. For many of the fans it was such a disappointing start to what was generally an optimistic outlook for this season.
In terms of disappointment the Falcons fans were joined by all Saints fans in respect of the results of Round 1 of the Aviva Premiership. I for one did not think that it would be easy at Sixfields on Friday night, but what none of us expected was the manner in which Saints played. The basics seemed to have deserted us and on-field management was desperately lacking once it should have dawned on the players that the round-the-corner charge was never going to break the Worcester defence. As I mentioned above Jim said in his post-match interview that we were one-dimensional which, you have to say, is not a comment that has been made about the way Saints play the game for some time now.
So what about Saturday's game?
This will be a tough week for the players because, as I write this review early on Monday morning, I am sure that the players will be getting a grilling from the coaches as they analyse last Friday's game. The same can be said of the Falcons team of course and I will not be surprised to see an improved performance from them as well. It is still very early in the season and there were signs of other teams struggling with their overall performances (for example I thought Bath looked very poor and how Exeter let them win is beyond me). I was impressed however by Saracens win against Sale and both Harlequins and Wasps looked quite good. So Saints will want to recover a winning momentum and that must start with Saturday's game against Newcastle.
I am never very good at guessing the team selection but as it is clearly something that is expected of every reviewer I will give it a bash in anticipation that my attempts at second guessing Jim and the coaches will look stupid come Friday lunchtime!!
Jim has said that he is hopeful that Tom Stephenson and Christian Day – both who left the field on Friday – will be available for selection for Saturday although there was no specific mention of the status of Callum Clarke and Courtney Lawes. He did however say that he hoped that "a few more players" would be in the mix as well. I would expect that Jamie Gibson, after his sterling debut on Friday night, will be one of the first on the list. I have been concerned right from the start of the season with the decision to make Lee Dickson captain. That is not for one moment saying that the lad didn't deserve it but why did it not go to Tom Wood? This decision creates a problem in that you would expect your club captain to start every game and, after last Friday's performance from Lee, I think that Kahn Fotuali'i should start this one. I was also surprised that JJ Hanrahan didn't get onto the field on Friday night but perhaps the coaches feel that he needs more time to gell with his fellow backs. So despite my personal views on these matters and, on the basis of the hints given by Jim about selection choices, I think the team might look something like this:-
15 Ben Foden
14 Ken Pisi
13 George Pisi
12 Luther Burrell
11 Jamie Elliot
10 Stephen Myler
9 Lee Dickson
1 Waller (A)
2 Dylan Hartley
3 Keiran Brookes
4 Christian Day
5 Michael Paterson
6 Jamie Gibson
7 Tom Wood
8 Sam Dickinson
and a bench of Corbisiero, Nutley, Hanrahan, Foutali'i, Harrison, Stephenson and Haywood.
Although it is stating the bleedin' obvious only a win for Saints will be good enough for players, coaches and supporters alike and, in some ways also as important, a clear improvement in terms of the overall performance in needed. I think it will be Saints by 10.
For all those travelling to Milton Keynes and especially to the Falcons fans travelling south, I wish them all a safe journey and an enjoyable day at MK Stadium.