News: AP: Northampton Saints vs Gloucester Rugby - Preview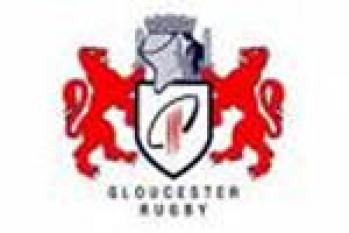 By HRsaints fan
November 25 2015
After two wins out of two in the European Champions Cup Northampton Saints return to Aviva Premiership action on Friday evening, welcoming David Humphreys' Gloucester Rugby side to Franklin's Gardens. HRsaints fan (David) takes a comprehensive look ahead to the game...
NORTHAMPTON SAINTS vs GLOUCESTER RUGBY
AP: Friday, 27th November 2015 - 7.45pm (BT)
FRANKLIN'S GARDENS, NORTHAMPTON
MATCH PREVIEW
Well that was unexpected! After the performances in the first four games in the Premiership the return to winning ways in the European Rugby Champions Cup was both welcome and encouraging. However it is back to the Aviva Premiership that we go and our thoughts turn to the visit of a team currently sitting one place above us in the league table – our old mates from Gloucester.
Admittedly it is rather less encouraging when one has to glance so far down the Premiership table before you find both Saints and Gloucester, and both teams will want to ensure that they start to climb back to the rarefied heights that can be experienced towards the top of the table.
In terms of Premiership form Gloucester have won two and lost two of the four matches played so far with their last game being a 24 - 3 loss away to Wasps. According to most reviews this was a disappointing performance from Gloucester although it does need to be said that not many teams are going to come away with much from Coventry these days. Their other games have involved Saints nemesis Saracens (a narrow defeat with Gloucester playing all the rugby......sound familiar?); a good win away at Newcastle and a narrow home win against their neighbours Worcester.
In terms of their European adventures these have gone well with wins at home to Zebre and away to La Rochelle.
But Gloucester would probably feel much like Saints in that they expected more from their early season results although their performances are promising. Discipline is certainly good (only one card which, unfortunately, was a red colour) but it does seem that they are giving away some needless penalties. I think they will approach Friday night's game in a positive manner and try to play some good attacking rugby. Gloucester's last two appearances at Franklin's Gardens have resulted in a loss including last season's memorable 53 – 6 thrashing and they last won here on 9 February 2013 (27 – 11). I for one certainly do not expect a repeat of last season's result but a far closer contest.
Saints on the other hand have lost three of their four games in the season thus far, but only by very narrow margins (1 point away to Worcester, 7 points away to Sale and 6 points at home to the team-that-shall-not-be-named). What has been of greater concern is the manner in which the team has been playing. In my preview of the Scarlets game I made - for me - the strangely accurate prophetic comment "I am hopeful that this competition, coming as it does at a time when Saints desperately need to rediscover their mojo, could kick-start a lacklustre season into action". Well there is no doubt that, on this basis, Santa has arrived early for us Saints fans. The performances firstly at home to Scarlets and then, even more so, away to Glasgow Warriors on Saturday, have shown that Saints are making their way back to playing well, and playing to their undoubted strengths. Individual performances have been excellent and it seems that the team is starting to find confidence that was, for whatever reason, missing from the start of the season.
In terms of team selection there may be rotation and resting of some players but I think the coaches will want to avoid whole scale changes from the team that played at Scotstoun. We know that Calum and James Wilson will not play again in 2015 and there is no information that I can find on where Courtney Lawes or Alex Corbisiero are on their road to recovery. There is the interesting scenario with the arrival of one V.Matfield. I do recall Jim saying that they would have to see how he was going in training and the learning of Saint's line out calls but the temptation to bring him on after 60 minutes must be one that Jim and Dorian are considering (for the physiological impact if nothing else!!) . So, taking that all into consideration, I think Friday night's team will be something along the lines of:
15 Ben Foden
14 Ahsee Tuala
13 George Pisi
12 Luther Burrell
11 George North
10 Stephen Myler
9 Kahn Foutali'i
1 Waller (A)
2 Mike Haywood
3 Keiran Brookes
4 Michael Paterson
5 Christian Day
6 Jamie Gibson
7 Tom Wood
8 Jon Fisher
and a bench of Waller (E), Hill, Matti Williams, Victor Matfield, Teimana Harrison, Lee Dickson, JJ Hanrahan and Ken Pisi.
I am mindful that we are rapidly approaching the season of goodwill to all men; however one thing that I don't want over this festive season is to see Saints becoming generous to visiting teams. We had our first home game in the new Franklin's Gardens ground spoiled and I for one want our ground to become a difficult and intimidating place for teams to come and play.
There are some really good games in Round 5 of the Aviva Premiership with Exeter (2nd) at home to Quins (3rd) and Leicester (4th) at home to Bath (5th). I cannot see Saracens slipping up at home to Worcester, Sale losing at home to Newcastle or Wasps not getting a result away to London Irish. Nevertheless it is an opportunity for Saints to climb up the table and to push on with their recently recovered form. On this basis I think it will be Saints by 10 and I hope for a good game of rugby to boot!