News: Bath vs Northampton Saints - Arm Wrestle At The Rec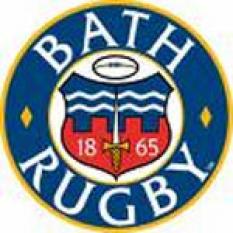 By Wee Jim
December 4 2015
After a hard fought win over Gloucester Rugby in atrocious conditions at Franklin's Gardens last time out, Northampton Saints travel West this weekend to take on Bath. Seasoned COYSDC contributor, Wee Jim, takes a look ahead to the game...
BATH RUGBY vs NORTHAMPTON SAINTS
AP: Saturday, 5th December 2015 - 3.15pm (BT)
THE RECREATION GROUND, BATH
MATCH PREVIEW
Bath v Saints – Arm wrestle at the Rec
The last three games have seen something of a turnaround in Saint's fortunes with hard fought wins showing signs of a return to form. Certainly last Friday's outing at the Gardens, the pack stepped up, and indeed through a struggling Gloucester pack. Such forward dominance is meat and drink to Saints under Jim Mallinder and it was gladdening to see it return, albeit from the comfort of my sofa. Winning the battle up front gave the backs a bit more space and time and they started, but didn't quite finish, one or two exciting looking moves that might've produced a try or two. The weather didn't help matters and some allowance has to be made for trying to handle a ball in those conditions. Hopefully that win is the start of an upward trend
The weather isn't looking too promising for this Saturday's trip to Bath either with more wind and possibly some rain forecast. Who does that favour? A kicking game could be quite high risk as anything wayward and the Bath backs will be quick to capitalise. Rokoduguni looked strong under the high ball at Welford Rd and Watson has some serious pace that can run around a Saints defence that has a tendency to get rather to narrow at times. My fears are slightly eased by Foden who gave a very reassuring performance at full back and his covering defence , stopping May scoring a seemingly certain break away try, was superb. I still do wish we would chase our kicks more purposefully as that would lend the box kicks more threat. I suspect however, at this time of year and in the conditions the games have been played in, the decision to run or kick is not clear cut and player has only a second to make a decision. Foden again has shown a good balance between kicking and running here and again if I may be slightly critical Saints running of the ball sometimes lacks the support runners following up to give options and create doubt in the defenders. The result is a ball carrier isolated and either turned over or a penalty conceded. I don't doubt that Saints are aware of this as they digest their somewhat slow start to the season and I'm hopeful that the trend is moving upwards.
Bath will do their utmost to at least put a horizontal inflection in this upward curve if not a turning point. They will be smarting from their trip to Tigers where they seemed to squander the chance of a losing bonus point (how well do we know how they are feeling!) against a Tigers side who've added a decent back play to their strong pack of forwards. Bath will be chastened by this as, although the media sing plaudits for their back line, they do pride themselves in having a strong pack, with good reason when it has the likes of Atwood, Denton, Louw and the rapidly developing Auterac.
This I think could well be the key to the game in the forecast weather conditions. If Saints forwards can exert anything like the dominance they showed against Glasgow and Gloucester then Bath may well struggle to contain them and a win is possible. However Saints will have to be patient and not try to force it too soon – grind Bath down and earn the space to run. Get careless, don't look after the ball and Bath have the eye for the gap and the pace to punish Saints.
Both sides need this win, Bath possibly more as it's at home but for both it's a mini "crux of the season" before we go back to the Champions Cup. The winner will move up the table, the loser risks getting mired in mid table. Both sides did well last season, with Bath finishing the stronger albeit surrendering to Saracens in the final and this season both have strong squads on paper. However at the start of this season both seem to have been affected by some post World Cup malaise that has been seen them win only two of their opening games. I'm calling this the "B" malaise as it's exemplified in the fortunes of two players whose names start with B (but out or respect for Bath I'll not mention one of them). Its effect is manifest in a certain diffidence in play, especially at the breakdown and a carelessness in looking after the ball that often lets the opposition in. Whoever finds the cure on Saturday will take the points. Bath have excised their "B" while for Saints I'm confident Burrell is part of the cure. He's a Saintsman after all.
Come on You Saints and safe travels to the Green, Black and Gold.