News: Reflections on Saints Trip to Bath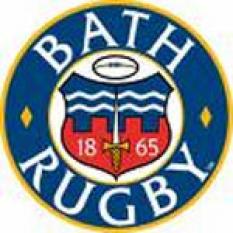 By Will Morris
December 10 2015
As we continue our build up to Saints' trip to Paris this weekend, Will Morris takes a look back at their hard fought win over Bath on Saturday...
Bath Rugby 11 Northampton Saints 13
The Recreation Ground Bath
3.15pm Saturday 5th December 2015
To begin at the beginning. It was the weekend of the Bath Christmas Fair on Saturday. Marauding hordes of Welsh ladies foraged for stocking fillers amongst the tourists and rugby fans. I was nearly the victim of passive mulled wine. Mike Ford had to be told to "calm down dear".
It was heaving. No chance of a parking space. I was reminded of the scene in Blackadder the Third.
"Baldrick, hire me a horse."
"Hire you a horse? For ninepence. On Jewish New Year? In the rain? A bare fortnight after the dreaded horse plague of Old London Town? With the blacksmiths' strike in its fifteenth week and the Dorset horse fetishists' fair tomorrow?"
Despite all of this, a rugby match broke out. This was my third away trip to Bath in a row and I've never seen the Saints lose there. That said, I've never gone brimming with optimism. I attended with the usual eclectic mix of Bath fans who invite me – an itinerant Welshman, an ex-US Navy veteran, a former professional footballer, me and man with lots of money and no obvious means of support. They'd fit right in at the Gardens. We lunched at the Rajpoot (mind the steep stairs) where the Welshman tried his usual "I rarely come here before a match" routine, followed by the Maitre D saying "Mr Jones, good to see you again, your usual brandy and soda?"
The downside of away matches is the different view you get. I'm a creature of habit (read sad man) and it troubles me to view the Saints from a different angle. This time we were in good seats in the wooden stand on the 22. This gave me an ideal view of Matt Banahan waiting for kick-off, celebrating his 201st Bath appearance, a tattoo for every one. My word but he's a big unit. Still the bigger they come, the harder they fall. Jamie Elliot, who played well with a couple of howlers, taking him down solidly in the first Bath move of note. I seem to recall him doing the same thing on Mr Burgess last season. It wouldn't have been fair not to raise the topic during the match with the Bath faithful.
I'm the only Midlander in a family of West Yorkshiremen. In fact, most of my family are members of the paramilitary wing of Yorkshire Country Cricket Club. My uncle usually refers to Geoffrey Boycott as "that Southern git" on the grounds that Lord Boycott comes from about 5 miles further south. The point I'm making is that is that I was kindly disposed to Burgess up to the point he quit Bath. But that's history now. As I reminded my colleagues about 50 times during the match.
On the subject of military wings (see what I did there), Rokoduguni looked sharp throughout the game. As did the Bath backline for most of the first half. From where I sat George Ford's game didn't look as bad as was written in the papers. The pattern of the first half was largely the same as the Gloucester game last week. Saints bullied the Bath scrum and won penalties. They had most of the possession but seemed to lack creativity. When the Bath backs got the ball you feared things would happen. The referee got a lot of stick from the crowd for the scrum penalties. One gentlemen near me seemed to want a look at his birth certificate. Whether because Mr Maxwell-Keys looks about fifteen or for other reasons I couldn't hazard a guess.
The first half ended 0-3 in Saints' favour. Highlights included the some excellent work by Gibson and Harrison, some sensible marshalling of the back line by Hanrahan and another confident show from Foden. As happened last week it took the referee some time to do more than penalise Bath at scrum time but eventually Thomas went to the bin. Saints then put together their best move of the half, backs and forwards interlinking before Pisi knocked on in the act of diving for the line. It looked to me as if he was trying to dive into the post but whatever the reason Saints had a two man overlap to his right.
Although Bath began the second half with fourteen men they immediately began to play with more purpose. In my experience Saints often struggle against teams that are a man down and this proved no exception. I remember one particularly dire performance over Christmas a few years ago when Saints failed abysmally against a Harelquins side down to thirteen. Ford kicked a penalty after a couple of minutes to bring the scores level. Bath also seemed to be employing the flying wedge, as practised by Saracens. Maybe I've missed something in the rules but last time I checked it was illegal for bound players to charge into contact like that.
Bath's dominance came to a shuddering halt shortly afterwards when Ford, unless pressure in his 22 and dummying to kick, threw a pass across the posts which was picked off by Burrell who sailed in to score. I did worry Luther might not touch the ball down in time such was his elation but all's well that ends well. This roused the ire of the Bath crowd against Ford who, as I mentioned earlier, didn't have the shocker the press reported. There was also a case of there but for the Grace of God, as the Saints had flirted with passing the ball in their 22 on a couple of occasions but had got out of jail.
Bath then began to build pressure again, with Ford kicking and missing a penalty in quick session. On sixty minutes they showed the quality of their backline and when the ball reached Rokoduguni he beat Foden and North's despairing dive to touch down. This action occurred almost level with me and the pass did look forward in real time, with TV replays indicating the same. It was also harsh on Foden, who had another excellent game that included a break of such skill that it seemed to run in slow motion, as his deceptively lazy running style beat man after man, only for Elliott to spill the final pass.
I did begin to worry at this point as Bath's tail was really up. Various substitutions took place, including Matfield, Myler and Waller senior. I didn't know until later that Alex Waller had set another record for appearances, or that he had held the existing record for several months. Congratulations! My fears proved groundless, however, as the Saints scrum won another penalty just inside the Bath half. Fair play to Myler and Hanrahan for their decision-making, as JJ took the ball and stroked it over. A real pressure kick in high wind. The Saints then ran the clock down and the game was won.
The feeling amongst the Bath crowd was one of disgruntlement with their team mixed with annoyance at the referee. I saluted the lap of honour, then returned to the Crystal Palace pub and the Christmas madness. An ugly win for sure, but a third away win on the trot at Bath is not to be sneezed at.