News: AP: Irish v Saints - Boxing Day Preview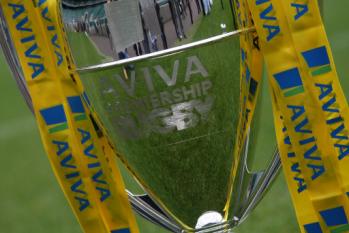 By Western Wanderer
December 22 2015
Whilst the rest of us are tucking into too much food and drink on Christmas Day, the Northampton Saints players will be behaving themselves, preparing to travel down to Reading to take on London Irish on Boxing Day. COYSDC messageboard contributor, WesternWanderer (David to his mates), takes a look ahead to the game...
LONDON IRISH vs NORTHAMPTON SAINTS
AP: Saturday, 26th December 2015 - 2.30pm (BT)
MADEJSKI STADIUM, READING
MATCH PREVIEW
Tis the season to be Merry, so fair tidings to you all. But it's not that joyous if you're a fan of London Irish victories or Saints tries which have been in short supply recently.
I've always viewed the Irish as Saints bogey team. Continually, it seemed during the 90's that Saints with a supposedly stronger squad would be turned over by the men in green. This reached its nadir in 2002 when Saints went to the old Pilkington Cup final as overwhelming favourites only to be trounced 38-7. Saints subsequently signed a number of that Irish team – Geoff Appleford who succumbed to injury (I'm not sure he ever made a first team appearance) and Barry Everitt, when seeking a consistent goal kicker.
That path has become well-trodden as the current Saints squad includes Irish alumni Corbisiero, Fisher, and Gibson, the latter via a mediocre club a little to the north, with Geraghty and Waldouck moving in the opposite direction. Corbisiero's troubles are well documented, but Fisher could return after injury, whilst Gibson is an early season contender for Saints player of the season with all action dynamic performances. Saints look likely to miss another newcomer after Kieran "soap star" Brookes limped off injured at the weekend. His destructive scrummaging has earnt the Saints many penalties this season, but Paul Hill has performed well off the bench and it will be instructive to see how well he does with this opportunity.
Irish have invested heavily during the close-season. Tom Coventry arrived as coach, previously assistant coach at the highly successful New Zealand Super rugby franchise the Chiefs. He brought back lock Matt Symons with him, who had become highly regarded in Super Rugby as well as recruiting All Black Ben Franks to shore up the scrum, Sean Maitland from Glasgow and Dom Waldouck from Saints. They have endured a difficult start to the season, losing all six league matches so far and were thumped 38-7 by Harlequins in their last outing. European rugby has been somewhat kinder with victories over Agen and Edinburgh, but two further losses.
Early season league tables are often misleading, but interestingly after this match Saints will have played all of the bottom six and only one of the top six, which hints at tougher tests to come. One stat that concerns us all is the lack of tries from Saints. There are many factors influencing this, but I believe one of the most important is that we always seem to get slow ball allowing the opposition defences time to reset. The constant change at scrum half cannot help this, but there were definite signs of sparks amongst the backs against Racing, a match we could have won especially given a dubious scrum penalty against us when on their five metre line.
Recent history has been good to Saints, who have won the last five meetings between the clubs and eight of the last ten. So with that in mind and the strength of our tight five I'm hoping that Santa will bring us a victory by two scores.
A note for those of a pedantic persuasion – they have four Irish players on their books, so can no longer be label the Not Nots, suggestions for a new moniker are welcome…