News: Reflections on Saints' Trip to the Roundabout...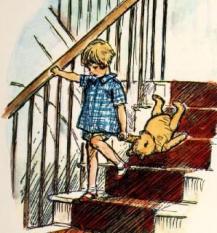 By Mobbs
January 12 2016
COYSDC message-board regular, Mobbs, takes a look back to Saints Aviva Premiership trip to face Leicester Tigers at Pooh Corner on Saturday last...
LEICESTER TIGERS 30 - 27 NORTHAMPTON SAINTS
Saturday, 9th January 2016 - 3.15pm
WELFORD ROAD, LEICESTER
REFLECTIONS ON A TRIP TO THE ROUNDABOUT...
And so to a wet saturday in January and a return to the lair of our 'friendliest' of local rivals at the Welford Road Roundabout.
One of the saturday morning papers called these fixture between Saints and Tigers as 'THE' biggest of derbies in the English domestic game; forget Bath against Gloucester or any of the so-called big games at Twickenham between clubs that may or may not have any real affinity with the capital' Forget them all, it is the clash of the East Midlands giants that really matters.
Mrs Mobbs and I always go early up the Harborough Road. We are creatures of habit and always park in the same place and no, I am not telling where it is ! An inevitable trip to John Lewis in the shopping centre shows what the Grosvenor should have become but I digress we are hear to talk about what happened on the day.
As usual we take our place on the Crumbling Terrace early in order to secure a barrier against which to lean for a couple of hours or three on a grey afternoon with rain expected later. The pitch actually has some grass in front of the tunnel this time around but over the try line at the hospital end it is but a sea of mud as the building work continues after its delayed start. A quick trip to the somewhat primative 'facilities' and here are Saints strolling in from the coach looking in good shape but a certain Mr Hartley appears to be missing, never fear Dyls will be around somewhere. The warm-ups look a bit gash this week on both sides, a lot of throwing balls around but lets face it, who wants to roll around in Leicester mud on a wet afternoon. Getting a little crowded now, stewards struggling to keep the gangways clear; just how many tickets do they sell for the terrace anyway ?
A ray of sunlight appears as Waynetta makes his first appearance in his tracksuit. Now, he is a decent referee but lets be honest, the boy does have history in this fixture. Notwithstanding the fact that Tiggers probably have the same mixed feelings about JP and 'penalty try' Greg Garner, surely other options were available for this particular game. It may be water off the players backs but it sure as hell gets up the noses of the Saintly followers - who will he card this week and what game changing controversial incident will it be this time around ?
So, now it begins and by the time we have drawn breath Saints have conceded in the corner within two minutes. Excuse me chaps but are we actually awake at the moment ? Jamie Gibson slips off a tackle and Fodes is left two against one and its no contest. Things settle down and a penalty to Saints should get us back into things but JJ misses a sitter which even Digger in his prime could have put over......then again. Some sparring ensues but then Tigers strike twice in five minutes and with barely twenty five minutes into the game and its 21-0 and the home fans are baying for a bonus point try by half-time. Some of us were thinking back to the game which saw Carlos in a Saints shirt for the first time and a 32-0 drubbing at Welford Road......no,no,no, that was a long time ago in the summer sunshine, surely not again.
Hoorah, a penalty to Saints......corner ? No Dylan to make the call....something about bruised ribs between squad announcement yesterday lunchtime and this morning....strange. Three points it is then and the barest light at the end of the tunnel gets brighter still as Harrison goes over in the far corner from a driving maul with JJ back on target for the extras. Cole is yellow carded for no particular reason and, well, you never know what the second half may bring.
Odd that with a pitch in fragile state that half time 'entertainment' sees dozens of people running around on the playing surface but it is Leicester after all, Lord knows what they would bet up to in Barnet.
Right then, the half-time bollocking has probably turned into one of encouragement, dare we say 'game on ' ?
Tigers pressing through multiple phases and the ball conveniently pops up into the hands of the fastest man in the stadium and North runs seventy yards unchallenged to gently place the ball under the sticks....careful JJ....well done !
Competetive stuff now across the park, and Paul Hill bursts through to score with Kitchener hanging onto his shirt in a failed attempt to stop the young Saints tighthead. Saints now lead but hang on Wayne is talking to the demoted Wigglesworth and now strides down the length of the pitch to look at the big screen which is showing footage of a tackle by Luther which has the attention of Wayne and our old friend Sean Davey. The arm hits the chest but then rises up as it slides off the Tigers shirt. Its innocuous, certainly not dangerous and even Messrs Healy and Kay think its a soft call but the teams are called back and its no score and Tiggers still lead. Two more penalties to the home side and again the game is slipping away. Saints press on and a lineout ten yards from the Tigers line. Suddenly, Gibson bursts through and gets to the line unopposed as Day is tripped and injured in an off the ball incident. Come on JJ, no hang on, the Irishman has gone and Stevie Myler steps up to put the Saints within three with ten minues or so left to go. A four try bonus point is on the cards for either side but will they play the percentage game ? Five minutes now and its a penalty to Saints. Now, what do we do, go for the corner a la Robshaw or take the three from an angle on a wet pitch. Pragmatism rules the day and Smyler pops it through the uprights for 27-27....now who is brave enough to go for the win. Possession is the key now, the opposition cannot score if they have not got the ball or are penned in their own twenty-two.
Saints steal the ball deep in their own half and Tom Collins hacks the ball downfield but horror upon horror it goes straight out and Leicester now have an attacking lineout twenty five yards from the Saints line. The ball goes across the pitch and back again with Burns looking to get the opportunity for a dropped goal but the position never quite comes. A ruck develops and as the ball comes back to Ben Youngs, our own Jamie Gibson comes flying around the corner to challenge but no,no,no Barnes has awarded Tigers a penalty in front of the posts for the last play of the match. From where we are it looks as though its Jamie who has sinned in the eyes of the chosen one but we later discover its Courtney who has tried to challenge through the middle but has been tripped up by a Leicester player and judged to have infringed in the eyes of WB. Easy three...game over 27-30.
So once again we lose at Welford Road with only one draw to show for Saints efforts since we returned from our sabbatical in the minors. The last time we got a result at the Roundabout was on a similar wet, grey, miserable winter afternoon where Sharkeys break away try was converted by a young but very same Stephen Myler.
Saints have done so well to almost get a tie and arguably could have had a four-try bonus point win had it not been for a clumsy rather than malicious tackle by Luther which another referee may have disregarded. Then again, to go three converted tries down in twenty-five minutes hardly sets a winning platform against a determined set of pussy cats. Five defeats so far this league campaign and all of them less than seven points behind the opposition which suggests that we are not so far away but I think that view may be a little glass half full if I am being honest. If only we had had the opportunity to play some summer rugby on warm September afternoons........if only !
Apologies for any inaccuracies, I have not watched the recording yet!