News: AP: Northampton Saints vs Wasps - Match Preview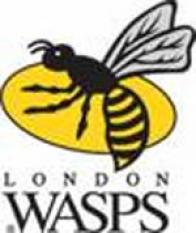 By Mobbs
January 27 2016
After a hard-earned bonus point victory over Scarlets in the European Cup last time out it's a match up of two Euro quarter-finalists this Friday evening as Northampton Saints welcome Wasps to Franklin's Gardens in a vital Aviva Premiership fixture. Regular COYSDC contributor Mobbs looks ahead to the game...
NORTHAMPTON SAINTS vs WASPS
Friday, 29th January 2016 - 7.45pm (BT)
FRANKLIN'S GARDENS, NORTHAMPTON
MATCH PREVIEW
So with Europe done and dusted until the beginning of April we may all take time to draw breath and turn our full undivided attention back to the Premiership and the visit of a wandering club previously known as London Wasps currently residing in their new nest at the Ricoh Arena. A strange club Wasps with a history pre-dating Saints having been formed around the year 1867. They have moved from place to place since the beginning of the professional era without really finding a real home since leaving Sudbury and I am not sure that a cavernous half-empty football stadium really feels like home especially as the team still train and probably still live in the London area. Quite how the good folk of Butts Park feel about the invaders is open to conjecture bearing in mind that when I was at school, Coventry RFC were one of the power houses of English domestic rugby. But enough history, back to the here and now and the visit of Coventry Nomads to Franklins Gardens on yet another Friday night thanks to the demands of BT Sport.

Going into Round 10, both Saints and Wasps are uncomfortably placed in mid-table and no matter who wins on friday neither side can bridge the seven point gap to fourth place. Wasps of course were in the European 'group of death' and been mightily impressive to head their pool and secure a home quarter final. Saints meanwhile have been desperately inconsistent but Racing 92 in Paris aside have only lost games by a single score which an optimist might suggest would indicate that they are not far away whilst others might agree to disagree.

Any encounter with Wasps will inevitably remind one of some of the great players of the past in the yellow and black. The inevitable Dayglo alongside Worsely, Lewsey, King and Shaw without wishing to go too far back in time. Matt Dawson of course was also one of the Wasps great figures in days gone by, well, according to Daws anyway, who conveniently forgets that he played five times for Saints for every appearance in a Wasps shirt !

The current Wasps squad has to be seen as impressive to a degree where one is almost tempted to start talking about issues which 'allegedly' affected Barff and 'the special ones' over the last couple of seasons. Personally I was delighted to see Elliot Daly in Eddie Jones first England squad as the centre was been a stand-out player for the last two campaigns and scored a cracking solo try against Leinster last weekend. Joe Launchbury needs to come back into the form which saw his combination with Courteney Lawes to be so effective for England with the same proviso needing to be said of the Northampton lock who has been improving week on week with some great carries in the last couple of games. Joe Simpson will be at his irritating best and his inevitable squabbles with Lee Dickson could prove entertaining to say the least should the Saints club captain regain his place over Tom Kessel. George Smith, Christian Wade and 'oops sorry George' Nathan Hughes should all provide Saints with a stiff examination and we should remember that ex-Saints James Cannon and James Downey are on the books of the Coventry Nomads......sorry Coventry Wasps....sorry, London Wasps, no.......oh whatever. Then of course we come to the global superstar that is James Haskell. Any number of names have been attached to this man mountain who likes to talk about 'brand Haskell' to anyone who will listen but sorry, young man, you are a forward not a full back, winger three-quarter or half-back, it really is'nt going to happen, you are the grunt not the fizz !

All teams in the Premiership have been forced to play winter rugby due to the ramifications of the RWC schedule which delayed the start of the season. Games played in warm sunshine upon hard true pitches have faded into distant memory, a little like kick-offs at three o'clock on a Saturday afternoon. Cold days and heavy pitches are not conducive to exhibitions of champagne running rugby and as such this clash between two clubs separated by the length of the M45 is likely to be a dour exhibition of pragmatism over creativity designed to eek out a positive result at all cost. I seem to remember another Friday night extravaganza against Wasps which was played in fog some years ago with the Saints getting home by a single score. From the Gordon Terrace we could barely see the Church's stand so I hope we have no similar climatic conditions this time around as from our new perch in the Barwell we would have no chance of seeing all the way down to the South Stand. It was nice, just for a change, to see Saints play uphill in the second half against Glasgow which enabled the 'Mobbs' family to see the Saints new superstar, our 'Arry' to score the clincher in the last minute of the game. What do we say about young Mallinder, two games, two tries and two Man of the Match vases to put on his Mum's sideboard. He's a big lad our 'Arry, and the potential is there for all to see but will Dad put the brakes on for what is bound to be a tight game against our new neighbours and recall Luther - it's a tough call for Jim who will be aware of the criticism aimed at Mike Ford down at The Rec for favouritism when his offspring has been out of form at outside-half.

Franklins Gardens has, in my view, been a rather subdued place this season and possibly stretching back to the epic home game against Tiggers last season just before Christmas. The evolution of the Barwell Stand seems to have diluted the atmospshere a little, less singing, less banter, less buzz from the stands and terraces. More people seem to be arriving later than before and for that matter leaving early which as all Saints fans should know, can be a risky thing to do as proved to the case against Glasgow. No easy games any more and the support of the sixteenth man allied to the expertise of fifteen thousand referees in close proximity should be enough to see the Saints home by a small margin on Friday provided team, management and support are fully committed right up to the final whistle..........COYS !