News: AP: Wasps vs Northampton Saints - Match Preview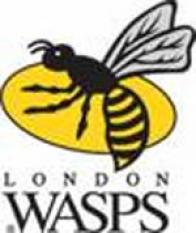 By fair_weather_fan
April 1 2016
With just four rounds to go in the regular season, the Aviva Premiership is hurtling head-long towards the sharp end of the pointy stick. Northampton Saints travel to Coventry on Sunday to take on an in-form Wasps team and esteemed COYSDC contributor, fair_weather_fan (Robin to his mates), takes a look ahead to another vital fixture...
WASPS vs. NORTHAMPTON SAINTS
AP: Sunday, 3rd April 2016 - 3pm (BT)
RICOH ARENA, COVENTRY
MATCH PREVIEW
From now on every game is a final, knock-out rugby. Well not quite. That was said after England's calamitous loss to Wales in the RWC, but after Saints early season losses to Worcester, Newcastle and worst of all the Oirish, it became almost true of the league position, and after the loss and draw to Racing it became true of the Champion's Cup as well, lest we forget it.
But both Saints and Wasps are there, in the last 8 of the Champions Cup and in third and fourth places in the Premiership. The gap however is wide; seven points and two more victories gained by Wasps. For Wasps, the target is to overhaul Exeter for a home semi-final spot, and for the Saints to keep the chasing Tigers at bay, and a victory for either side would go a long way to furthering their individual ambitions. Defeat is not actually terminal in either case, but for Saints it will pile the pressure on.
Wasps seem a side reborn this season. The move to the Ricoh seems to have rejuvenated the club in every way, with the refinancing allowing the club not only to spend to the salary cap but use the Marquee options too. And how they have been used, with George Smith giving a weekly masterclass in back row play. Jimmy Gopperth is revelling in the space created by Smith Hughes and Co and proved he is not just a kicking fly half. The collective performances against Toulon in the Champions Cup were frankly astonishing, but unfortunately the stand-out player from the first encounter, Joe Simpson, has been laid low by injury.
Wasps started the season on the Ricoh generated high, and Saints were one of a number of teams to get badly stung. It was a poor performance by Saints that day, one of those where it is legitimate to ask if the opposition were simply very good making the Saints appear poor, or were Saints actually just poor to awful on the day? A bit of both I fancy, but Saints took a real drubbing that day, the only time this season the whole team seemed to be taken apart, and the particular problem area that I saw was around the fringes of the tackle area where Hughes Johnson and Smith made huge inroads. The Saints pack collectively will have to be massively more confrontational on the gain line around the rucks and tackles than they were last November to avoid a repeat stinging.
But anyway, will Wasps be as strong on Sunday as they were last November? It is hard to keep such a momentum going for the whole season and although they registered a convincing victory at Kingston park last weekend, it seemed to me, admittedly from watching only extended highlights, that the very attritional, no break season was having its effect on Newcastle as their last ditch defence was nowhere near where it needed to be, giving a flattering look to the scoreline. Whether Wasps are affected in the same way will only become clear on Sunday, because if they fail to buzz collectively then Saints, with a very clear need to win objective and coming into form, could turn them over.
So how good is Saints recent form? Clearly not as good as last season when a result was squeezed out of every game, but the failures I already mentioned amount to 9 net lost points, add them back and it's a competitive position in a competitive season. Since the turn of the year our form is OK and more importantly the confidence to score tries through the backs is returning. The backs made our try scoring positions last Sunday, and for once, no try was scored from a rolling maul, directly or indirectly. The Pisis, who were playing like zombies in December are back to something like their best, and as the grounds dry out further we can expect more from them. The rapid transfer of the ball from side to side that was our hallmark last season has returned, producing tries last Sunday and at Exeter the week before.
So who will take the field Sunday? I wouldn't care to make any prediction regarding the Wasps side. I noticed Nathan Hughes was on the bench last week and he is the kind of big carrying beast that we have missed this season.
For Saints, I wouldn't expect changes in the backs with so much as stake. Rotation at scrum half is possible but I would expect Myler at 10. No change outside unless we elect to rotate the centres with Harry M coming in at 12 and Luther moving out.
The pack is harder to call. What is clear is that without Calum, we need the aggression that Teimana has provided since he broke through. Woody will play 7 for sure but 8 is unclear. Big Sam is fit and I guess will start assuming that Fish is still unfit after his knock at Exeter; a case of the fit men standing, unfortunately. I am guessing that Jamie G is injured. At Lock, Courts needs game time and will be better than last week, and will partner James Craig. In the front row, I hope that Mikey H is OK as he took a knock late on last week, Paul Hill will start at TH and the indestructible Alex W at LH. The bench may be a bit stretched – Michael Paterson and even Ben Nutley may appear there depending on the injury count.
For tactics of the game, I hope that we attack their lineout. On way to stop powerful attacks is to disrupt set piece possession and with Courts and James C we have the weapons. At the scrums, we must force them to play from a standing start – no free rides for Hughes please.
As to the score, it would be brave to predict a Saints victory. Put it like this, if we hold them for the first 20 minutes it will be a one-score game that could go either way, but if they score twice early on they will get better and we will struggle. We can win it, but will need an 80 minute performance, which curiously, we produced for the only time this season just last Sunday. Fingers crossed for a tight win; 28-25 will do nicely, please.