News: AP: Northampton Saints vs Bath Rugby - Match Preview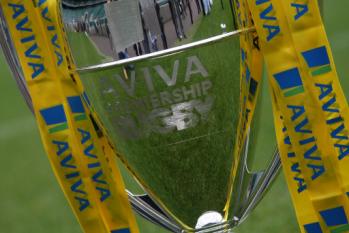 By PelerinStJames
April 29 2016
It's the last home game of the season for Northampton Saints this weekend as they entertain Bath Rugby at Franklin's Gardens in front of the BT Sport cameras on Saturday afternoon. Esteemed COYSDC contributor, PelerinStJames (David to his mates), takes a look ahead to the game...
NORTHAMPTON SAINTS vs BATH RUGBY
AP: Saturday, 30th April 2016 - 3.15pm (BT)
FRANKLIN'S GARDENS, NORTHAMPTON
MATCH PREVIEW
Endings and beginnings
What a difference 12 months makes: Northampton and Bath, the teams that were riding high at the top of the regular season league table this time last year, now find themselves in 6th and 9threspectively. It is highly unlikely (if not mathematically impossible) for Saints to reach the play offs, or Bath to make the top 6 and ensure qualification for next years European Champions Cup, but you never know what can happen in Sport, as Leicester City fans can testify. Indeed, this "achievement" is not assured yet for the Saints, and nothing short of 2 wins from the last 2 games will ensure another season dining at the European top table. For Bath, they are hot on the heels of their local rivals Gloucester in the battle for 8th and the west country kudos and bragging rights this will bring to the residents of the Rec.
So what has happened? Well, it is clear from the statistics, that defence has not been the issue for either side. Northampton have conceded the joint least tries in the premiership (31) and Bath joint second least (37), numbers they share with the current top 3 sides, Sarries, Chiefs and Wasps. Consequently, there may not be many tries on Saturday unless each side chooses to release the shackles and throw the ball around a bit. For Bath, this worked wonderfully well last time around with their multi talented back division employing a diamond formation, yet this season, either this has been worked out by the opposition, or maybe confidence in their strategy simply disappeared, perhaps with their England contingent and play maker George Ford returning after with their heads down after a disappointing world cup. Either way, the fall from runners up to mid table mediocrity has not sat well with the Bath faithful, and I would think that this season cannot end soon enough.
None the less, the Bath side is packed with talent, and if the mood takes them, then they can certainly play. Discipline has been a huge issue this season for the men in Blue Black and White, as has off the field transfers, issues and other shenanigans. Stand out player every time I have caught Bath on TV this year has been the ever green Matt Bannahan, and I would expect their side to look something like this:
Watson, Rokodugani, Joseph, Devoto, Bannahan, Ford, Cook, Auterac, Webber, Thomas, Denton, Louw, Houston.
Whichever way you look at it, that is one highly talented XV, and one that if it clicks is perfectly able to pile on the points, especially if the end of season mood takes them.
For that is the great thing about sport, there is always the next game, and there is always the next season to think about, for every end, there is also a new beginning. For Saints, defeats against the bottom 3 clubs has proved very costly this year – an extra 12 points would rocket us up the table – such are the fine margins of elite level sport. However, and there is indeed a silver cloud for all the doom and gloom merchants out there, is the emergence of a new Saints XV, and perhaps all that what we are witnessing is a changing of the guard.
From what I have seen from afar, the standout players this year have been Gibson, Harrison, Haywood, Hill, Brookes, Mallinder and Collins – all of whom are under 25 years old. Let us not also forget that George North is still only 24, JJ is 23, the Waller Brothers 26 and 24. So for this fan, the future is looking very bright indeed, and it has been within the crucible of full on battle this year that these reputations have been forged, lessons have been learnt and progress both individually and collectively have been made. I very much see a team and a squad that is growing, deepening and developing rather one that is in decline, particularly given the success of the Wanderers in making the A League final next week.
So who to play on Saturday then? It is still a must win game in terms of European qualification, so I would expect us to play our strongest possible side, which for me on current form (if fit) would be
Foden, Collins, Burrell, Mallinder, North, Myler, Dickson, Waller, Haywood, Hill, Day, Craig, Gibson, Wood, Harrison.
I would hope that this side will prove strong enough to get the much needed win, it certainly has the heart to do so. That said, I definitely do not expect Jim, the coaches or you guys to necessarily agree with me, but that would be my choice, albeit made this morning from a café in John O'Groats watching the End to Enders mill around the famous sign in the spring sun.
For some, their journey has just completed, for others, it is just beginning. For all the Saints with Heart walkers heading to Gardens on Saturday, may I wish you a safe and blister free journey, for all those attending do give generously to a very worthy cause, I know your support will be appreciated.
Equally, for all those players saying farewell to the Gardens on Saturday, may I thank you for all your efforts and contributions to the Saints during your time with us, and wish you good luck for your future endeavours, remembering that for all of us, every end is also a new beginning and the journey simply continues, and the Saints, as we all well know, are forever marching in.