News: Articles Over The Summer...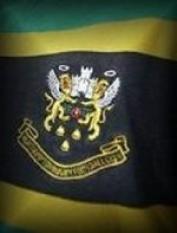 By ComeOnYouSaints.com
May 23 2016
Fancy writing an article for ComeOnYouSaints.com? Read on - we need you!
ARTICLES NEEDED!
With the close season upon us, now comes the annual plea from the Editors of ComeOnYouSaints.com (COYSDC) to help us keep the message-board alive over the summer months!
Here's how our relationship with SportNetwork works. We (COYSDC) undertake to publish an article to our front page at least every 14 days and in return they give us a message-board to play with. If no articles are published then the board goes into "hibernation" and cannot be accessed until such time as relevant content is published to the front page. Unlike almost all the SportNetwork sites, we have NEVER been off-line through a lack of content and it isn't going to happen on my watch (Eds note: Phil scribbling...) So, we need content!
Want to get something rugby related off your chest over the summer?
Are you involved in any summer rugby tournaments that we can publicise?
Fancy writing a regular Quiz (always popular)?
The Editors continue to be grateful to all our message-board contributors. All we ask is that a few of you take an hour to scribble something for our front page over the summer to keep COYSDC ticking over until the roller-coaster starts all over again!
Over to you, good people…
Love and snogs - Stockers, Phil, Wilma, Tim.