News from Down Under - A Bird's Eye View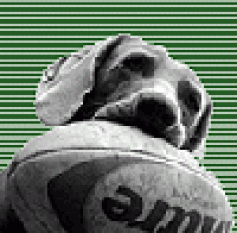 By St Jools
June 19 2016
Our very own St Jools (Julia Wallace to her friends) is taking a trip to Australia at the moment and has sent these thoughts back re Saturday's second test match between Australia and England.
For those of you who don't know me, I am taking a break from work and travelling round the world on an extended holiday, which so happened to coincide with me being in Australia for the first test, albeit Perth not Brisbane, but in Melbourne for the series win, and Sydney for what will hopefully be the whitewash win.
Whilst here I thought it might be interesting to share my observations on rugby down under – press coverage, the views of those I met v my own, so here goes….. Your views may differ from my own, but I have not had the opportunity to discuss the match face to face with any rational Brit as yet!
Melbourne Saturday 18th June 2016
I walked to the ground in continuous light rain, which I thought might play more into our hands. The ground, built specially for rectangular pitch games, was hosting its first rugby test match, the 300th between England and Australia, and achieved a new crowd record, just shy of 29,000.
I got chatting to two couples my age, sat behind me. They bought me beer, and told me of their plans to come to England for the autumn internationals. Ardent rugby supporters, one couple had travelled from their home in Perth, the others from Sydney.
When they left immediately after the match, they said not a word of farewell, nor made any comment about the match. When I walked back to the hotel surrounded by very subdued Aussies, the only comment I heard about the game was that it had been dull – what match were they at? Just now, sat at the airport, I have a group of men behind me ruing that there was no 'play' after the 74th minute.
My view was that we finally seemed to have learned some tactical nous (after the premature kick to touch near the end of the first half, but clearly before the hooter sounded time), and had pinned the Aussies well back throughout the second half, defended our line robustly, taken as much time as is reasonably allowed for every set piece – you know, playing the game like professionals do!
Talk about whinging Poms – they really ought to listen to themselves today – they really don't do losing well!
So let me turn to the Aussie newspapers and their coverage of rugby.
Last week I thought it was a Perth thing – Perth are even more footy based, even less into rugby than here. I bought The Times on Sunday – this appeared to be more of a Western Australia 'local' paper than the national I thought it to be. Rugby was 16 pages in from the back cover, and the quarter page allocated opened with the only Aussie success of the evening i.e. a performance masterminded by Australian Eddie Jones. Two of the Wallaby tries were described in detail; mention was made of the interception try England scored and that was it, other than mentioning Farrell's high success rate, without comment that the Wallabies discipline, or lack thereof, was at the root of that! Talk about one-eyed!
Today I bought the Weekend Australian having been advised it was probably the best broadsheet, but the weekend version is published for sale on Saturday, so had only previews.
The key article focussed on the choice of 22 year old McMahon to play out of position at no. 8, in front of his home crowd, but replacing the team talisman Pocock, injured last week (on his leaving the field, and the subsequent lack of Aussie points I was heard to make comments about one man team / game plan much to the delight of those around me, but then they didn't disagree, maybe that's because I am a mere 'Sheila' - Aus bar culture is still a bit 'blokey'! I will also admit ruefully that getting Luther Burrell off the pitch and Ford on also had a part to play).
There was an article asking how on earth Australia could have been demoted from no 2 in the world (a position now held by England), when this was by all accounts not a great England team and still a work-in-progress. It did go on to talk, however, about how many a Wallaby coach would have liked the depth of player pool that Eddie now has in England, and that Eddie's man management style and detailed analysis, were probably suited to the way he has access to the players in the England set up in short bursts of 4 weeks here, 6 weeks there, and not for months on end where many, players and assistant coaches alike, fall by the wayside, so intense are his demands!
John Eales was confident that it was just a matter of tweaking, although he did question how easily Pocock can be replaced, and commented that, playing the same opposition three weeks running, plays into Eddie Jones strengthening analysis.
It took me a while to determine exactly what argument Stuart Barnes was trying to put across (as ever!), but I think he was saying 'same old, same old will not work, Eddie Jones will want more turnover ball and be wanting more attacking play at the breakdown (as if he had an inside track to the coach) - from what I heard at half time the Aussies thought we were winning as we were not committing as many men to the breakdown!
Only Mark Ella put forward an argument that the Wallabies were playing an out-dated attacking style with decoy runners, who would be much better used in the attacking line, and suggesting Australia might benefit from Lealifano getting on the pitch early to take some of the pressure of Foley.
Today I was advised to buy the Sunday Telegraph as it was less 'tabloid' than the Herald (Saints preserve us!) The front page headline was election based, with leaders relating to the daughter of former NSW premier, who awaits her trial over the murder of a drug dealer, and a boxing champ who has found new love, nine months after the death of his wife - but there's a dedicated sports section from p 43 onwards. On p.41 of the 52 page sports section, after NRL Olympic preparations, horse racing and greyhounds, there is finally a rugby headline 'Tourists on rampage' - rising Poms hungry for a whitewash.
Five paragraphs in, after describing the position in the three match series, and England's aims to win again next week, it rues that 'with nearly 75% possession, and trailing by less than a converted try until the final five minutes', the Wallabies were unable to break through the impenetrable England defence as the England game plan had been simple - barely to play any rugby, but to do so with brutal effectiveness. This was such that the pressure saw the Wallabies break... 'letting England off the hook' (I kid you not!) with handling errors, ending up with 15 knock ons, one of which England pounced on, setting up Farrell's try. Coupled with some confusing calls from Joubert (although I quite liked the autocorrect to Norbert, then Jobbers!), the Aussies played a lot of footy, but that alone does not win you the game - no sh*t Sherlock!
This brings to mind an appropriate analogy as Wimbledon approaches, that in tennis, there are 'forced' and 'unforced' errors. To give England a little credit for forcing some of those Aussie errors, would better summarise my view of the game. Having watched Saints all season, it was both refreshing and encouraging, to see no panic, just clinical execution of an effective game plan, by a relatively young team that should only improve.
So next Saturday I will be at the whitewash game, hoping to see a little more improvement. I wonder how many Aussies are putting their tickets on the resale sites as I write?
Bring it on say I!