The Summer Quiz 2016 - Round Two - The Answers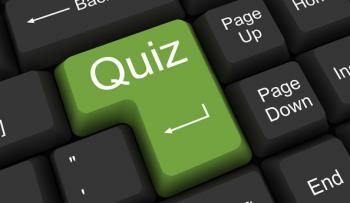 By OldPete
June 22 2016
The answers to Round Two of Old Pete's Summer Quiz! Away we go...
SUMMER QUIZ 2016 - ROUND TWO - THE ANSWERS
Thanks to all who joined in - what I enjoy is not only setting the questions but also learning from your answers.
Cities ( where am I or even was I )
1. I am probably the only city in the world with a bridge linking me directly to another country.
OK got this one wrong - I was thinking of Copenhagen – but there were some valid alternatives and corrections to my inadequate geography
2. High on a hill a gilded statue of Our Lady stands guard over the city and port
Marseilles - Notre Dame de la Garde must have looked down in horror at the scenes in the Old Port recently.
3. I had a symphony written in honour of my citizens heroism. Leningrad - as it was then and is referred to in the dedication of Shostakovich's 6th symphony - Sarge I didn't know about the state intervention over the naming of the 7th but interesting nevertheless.
4. On the outskirts of this city there is a huge statue of men looking out to sea commemorating my country's maritime past Lisbon – the statue is of the 15/16th century explorers and is known as the Navigators.
5. Northampton and this city are fatally connected . Canterbury - through any Beckett connection you care to identify. Beckett was murdered in Canterbury cathedral.
What links or connects
6. Two 20th century British Prime Ministers , Edward VIII , A Presidential retreat , and a recently deceased pop star. David - Cameron & Lloyd George Camp David and Davis Bowie and Edward VIII was known familiarly as David
7. A French cheese , a legendary sign post on an ancient pilgrim route , a diagonal move , a shepherding aid. This question was inspired by one of my favourite tipples - Shepherd - Neames " Bishops Finger " on the label of the bottled version it tells you all about the sign post to Canterbury. So the link is Bishop - the French cheese - It does say French - is Pont L'Evec or the Bishops bridge - quite a common cheese in Normandy / Brittany. A Diagonal or Bishops move and a Bishop carries a crook like staff indicating his/ her role as shepherd of his/ her flock
8. kiosk , Odeon , psyche , architect , crypt , telephone. apathy Yes they are all derived from ancient Greek.
9. Saladin , A character from the comedia del arte , the cap badge of midland regiment , The patron saint of Spain. Well it took you a long time to get this Rugby related question until Sarge strikes again . They are all indicators of Premiership rugby teams. Saladinled the Saracens ( although the fact that Sarries fans insist on wearing crusader like tabards may have confused you ) The character from the comedia del arte is of course Harlequin The cap badge of the Leicestershire regiment is a Tiger ( it / they even featured in an episode of Poirot ) and the patron Saint of Spain is Saint James - well then?
10. An assassin's assassin - a cockney Indian - the worth of a good woman - an American born comedian . the answer is RUBY - Lee Harvey Oswald was shot by Jack Ruby , a Ruby Murray is rhyming slang for a curry - " the worth of a good woman is far above rubies " - Book of Proverbs I think ?
Which is the odd one out
11. Manchester , Croydon , Amsterdam , Warsaw , London
All have a tram system except London
12. Courtney Lawes , Alex Waller, Paul Diggin , Steve Thompson , Tom Collins ,
All went to Northampton School for Boys – except Alex Waller
13 Magnus Flyte , Thomas Hardy,George Elliot , Robert Galbraith , Georges Sand ,
Thomas hardy -all the others are women writing under male names.
14. Carrot , swede, salsify , artichoke , radish
Artichoke - all the others are roots or tubers.
15. Rutherford , Bohr , Crick , Teller , Fermi
Crick - all the others were engaged in what was known at the time as Atomic research .
Miscellany
16. How did a gift of sporting equipment allegedly lead to a dramatic invasion. Well it pays to read the question in which the word " dramatic " is a pretty significant clue . So its Henry V and the gift of tennis balls from the Dauphin of France.
17. Richard Jenkins was better known as who ? YES – Richard Burton. Apparently he took the name Burton out of admiration for one of his teachers.
18. Who is supposed to have been the first person to use the " F " word on British Television.In the 14/ 15th centuries which was the largest ( by land area ) state or country in Europe. Some close answers here and some way out by several hundred years. It was the Polish Lithuanian Commonwealth - which covered Modern Poland and the Baltics as well huge chunks of what would now be the Ukraine. ( haven't you ever watched the film Taras Bulba on a wet Sunday afternoon )
Well some controversy here - but I had it down as Kenneth Tynan.
19. Roughly - When and how was thrift phased out of our pockets - Again this is arguable and a bit confusing in terms of when the threepenny bit with the thrift plant on it was actually phased out . The last threepenny coins minted were in the early years of Elizabeth ii s reign and the obverse showed a portcullis. The last showing the thrift plant were minted in the reign of George VI so we could say they were phased out starting in 1952/3 Incidentally I remember as a nipper in South Wales having Christmas pudding in which there was a hidden silver threepenny bit – anyone else remember them ?