The Summer Quiz 2016 - Round Three - The Answers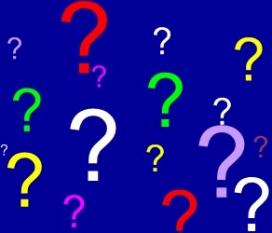 By OldPete
July 8 2016
The answers to Round Two of Old Pete's Summer Quiz. Away we go...
SUMMER QUIZ 2016 - ROUND THREE - THE ANSWERS
What links the following
1. Alexander Dumas, James Elroy, Tennessee Williams, Baroness Orczy
All wrote or performed works involving flowers - The black tulip ; The black narcissus ; The Rose tattoo Scarlet Pimpernel ;
2. St Peter, a lengthy confection, Bill Haley, a cradle
Rock - St Peter the rock etc. A stick of rock ; Rock around the clock ; rock a cradle
3. A Butchers son, a palace, a defunct marque of British car, a brand of socks
Thomas Wolsey aka Cardinal Wolsey - son of an Ipswich butcher; a type pf car the Wolsey; Wolsey socks - Hampton Court palace built by Wolsley.
4. A pig, an aeroplane, a nursery rhyme and a multiple murderer
Gloucester - Old Spot pig; Gloucester Javelin; Dr. Foster went there; Fred West committed his crimes there.
5. The Beatles, Janet Winterton, Harry Belafonte, Anton Chekov.
Yup it's the fruit salad - again wrote or performed works involving fruit - Strawberry Fields ; Oranges are not the only Fruit ; The Banana boat song ; The Cherry Orchard.
Which is the odd one out
6. Clarinet, oboe, flute, bassoon,saxophone
Flute - all the others use a reed to produce their sounds.
7. Basil Rathbone, Benedict Cumberbatch, Dereck Jacobi, Peter Cook, Jonathan Pryce, Jeremy Brett
Dereck Jacobi - all the others have played Sherlock Holmes
8. St George, St James, St Dennis, St Joan, St Boniface, St Patrick
Well now - it's based on a common mistake St Joan is not the Patron Saint of France St Dennis is as is Boniface for Germany. So St Joan is the odd one out amongst group of patron Saints of Countries. PS and to be fair there are rival claimants to St Dennis and St Boniface.
9. Phlebotomist, radiographer, physiotherapist, speech therapist, podiatrist.
As I have commented previously this one arose from some work I am doing on an NHS Equal pay claim. I was surprised to discover that in an age when there is a qualification for almost everything - there is no formal qualification for Phlebotomists. Not even an NVQ. All the others have a nationally recognised formal qualification..
10. Snipe, Metropolitan, Imp, Prefect, Spartan, Hunter, Wyvern
Oh dear - my mistake the odd one out was supposed to be Spartan as I wrongly though that no one would call a car after such a boring bunch of macho misogynists. But then I do not move in the sort of circles where Maseratis are commonplace or even talked about. All the others are of course defunct marques of British cars,
Miscellany
11. Apparently some sportspersons don't sing their national anthems when it is played at major events - when one country's anthem is played – nobody sings it – which country.
Spain - no one can agree on what words would be suitable and not upset someone .
12. What was Renoir referring to when he allegedly said that without it ( this invention ) there would have been no impressionists.'
The metal paint tube - which enabled artists to paint in the open air away from their studios. Previously they were encumbered with bladders of paint and even glass syringes. The metal tube was invented by an American in 1840s and perfected by the introduction of the screw top by our very own Windsor & Newton. It also led to the standardisation or consistency of paint colours as artists no longer needed to mix their own pigments.
13. Which member state of the EU has a constitutional ban on referendums.
Germany - for quite obvious historical reasons. Incidentally in 1945 Churchill apparently wanted to use a referendum to extend the life of the wartime coalition. Atlee vetoed this proposal and told him such things were un British and the route to power favoured by demagogues and fascists.
14. Which sort of legislative device/ order can only be stopped by prayer.
A Statutory Instrument - what an MP does is to " pray against " it .
15. What might be seen as the French equivalent to Waterloo station.
Gare D' Austerlitz - like Waterloo it commemorates a famous victory.