Something For The Weekend...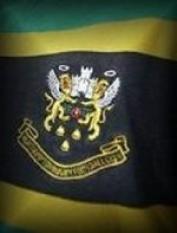 By David W
July 8 2016
Something for the weekend, good people - a Quiz from David W with a Saintly slant. Away we go...
SOMETHING FOR THE WEEKEND - A SAINTLY (AND OTHER RUGBY) QUIZ!
1) Which are the only rugby clubs to have been ever present in English top flight?
2) Which former Saint was famously Hagrid's body double in the Harry Potter films?
3) Which then Premiership clubs went into administration in 1999 and which leagues are they now playing in?
4) What was Northampton's third team called?
5) Who are the only England players to have won World Cups at 7s and 15s?
6) In which year did Saints reach their first Twickenham final?
7) Which Saints went on successful 1997 tour to South Africa?
8) Which former Saint went on to become England physio?
9) Who were the first English club to win the Heineken Cup?
10) Which current Saints have parents who were Saints?

11) Which year was Northampton's first in the top division of English rugby?
12) And who was their captain that season?
13) For which Premiership club did Michael Lynagh play?
14) What was unusual about the international debuts of Matt Dawson and Paul Grayson?
15) We all know Jonny Wilkinson is England's highest international point scorer, but who is second to him?
16) Who are the only Welsh side to have reached the Heineken Cup Final?
17) Which former Saints have performed on Strictly Come Dancing?
18) Who holds records for most tries at a Rugby World Cup?
19) Only Englishman to win over 100 caps?
20) Only former Saints to win over 100 international caps?