The Summer Quiz 2016 - The Final Round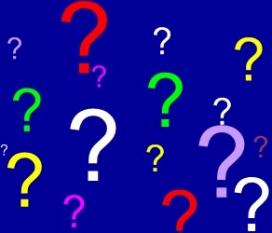 By OldPete
August 12 2016
Pete has kept us entertained over the Summer with his cunning teasers - here are the last 15. As always, please don't use search engines to look up answers for posting. It defeats the purpose of the piece, as well as ruining the effort Pete has made. No merit is gained either way as questions are intended for fun. If you only know part of an answer, put it up for the discussion of others - it might lead us to the whole answer! Expanding on an answer, giving full reasoning is positively encouraged - so away we go for one last time...
THE SUMMER QUIZ 2016 - THE FINAL ROUND
Connections
1. What connects the Norwegian writer Jo Nesbo and Wolfgang Amadeus Mozart?
2. What word might link Tarzan, a type of Tea, a famous cavalry regiment and a fictional school?
3. What connects George Orwell, a Russian Princess and a futuristic pilot?
4. What is the secret link between Rudyard Kipling, Ron Greenwood, Mozart, George Washington, Sir Christopher Wren?
5. What might link the following - recurve, long, composite, cross?
Complete the Sequence and explain
6. ¼ , ½ , 1 , 3 , 6 , 12 , 24...
7. single, in pairs, in threes, in fours...
8. Eugenio Pacelli , Angelo Roncalli , Giovani Montini , Albino Luciani...
9. three pips, a crown, a crown and one pip, a crown and two pip…
10. 1832 – 1867 – 1884 – 1918…
Miscellany
11. "A very remarkable people the "……" They defeat our generals, convert our Bishops and have settled the fate of a great European dynasty ". Who was this Prime Minister talking about?
12. Who was famously described as, "Mad, Bad and Dangerous to know"?
13. The traditional opening of the Catholic and even Anglican Mass/ Eucharist is the prayer "God have mercy, Lord have mercy " – Even when the rest of the mass is in the vernacular this is often sung in its original language. What is that language?
14. Sailor, Unready , Lack-land , Farmer- were epithets applied to who - identify please.
15. What was electoral right - was abolished in 1948 ?