News: Reflections on the First Pre-Season Friendlies...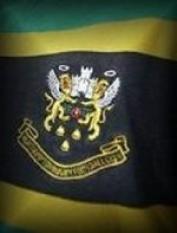 By Mobbs
August 22 2016
And so to the end of August and the summer is on the turn, the leaves are turning a gentle brown, young Tom is getting in the harvest and the first full-scale rugby action of the new season is upon us at the Gardens...
The pre-season rituals began some time ago. We have seen the inevitable 'where is my season ticket' thread appear as certain as the first cuckoo of spring. The Saints have begun dividing the supporter base once again by deciding to travel to Milton Keynes in April. There are doubts as to the number of new signings we have achieved since the last game at Castle Grim and there appears to more pessimism than normal about the teams prospects this time around. At best, opinion seems to see us as outside contenders for a play-off place whilst some see us as lower mid-table with a financial gulf now extending between Sarries, Bath and Wasps to the rest of the Premiership. And yet, it will be on the field that the difference lies between glory and dishonour so our attentions as supporters should turn from keyboard speculation ( guilty as charged ! ) towards two games on the same afternoon on a damp and blustery saturday in August with only two weeks before Bath arrive at the Gardens.
It is good to see both Rotherham and Cornish Pirates return to play at FG reviving memories of our season in the 'minors' when Saints acheived a notable unbeaten league and cup double with the likes of Bruce, Carlos and Tam backed up by relative newcomers such as Dylan, Digger and Flash. The 'Saints on Tour' campaign seems a long time ago now but today's visitors are good sides and with our squad being spilt between two games there will be work to do.
I had not been to the ground for some while and there are changes to report. The pitch of course looks superb as we have come to expect and let there be no talk of going down the road of artificial pitches on our home patch. Changes are to be found to the ticket office with new hatches pitch side. The 'superstore' is now considerably bigger than before but as yet abit lacking in stock for the new season - hopefully that will change over the next couple of weeks. New coats of paint in the Rodber with I think a couple more big screens than I remember to watch the Steelbacks progress at Edgbaston.
So now to the rugby itself and first up our old friends the Cornish Pirates with Alex Day starting in the black and red of the visitors. With Dean Richards in charge Saints get off to a comfortable start with Alex Waller going over in the corner with Smyler immaculate from the touchline for the extras. Ben Nutley then hobbles off to the bench with what hopefully is not too bad an injury so early in the game. Myler then goes in for a try which naturally he converts himself following a yellow card for the Pirates. All looking comfortable now as Dylan slips in for a try with yet another difficult albeit successful conversion for Saints. Now the 'bonus point try' as Harry goes in following an impressive surge by the pack which Smyler again coverts and it is 28-0. Just to stop Saints getting too complacent, Pirates get a pushover try just before half time so at the break its 28-7 to the green, black and gold.
Early in the second half as Saints play down the hill, Alex Waller gets a knock which appears to leave him a little groggy and he goes off for an assessment but then returns to the fray. Now its time for Howard Packman to go over after a lovely sidestep. With sixty minutes gone, Jim rings the changes and we have a first look at Nick Groom who looks quick with a fine flat pass at his disposal. Pirates however still look determined and in the last quarter go in twice making the finals score 35-17 to Saints. Overall some good performances from the pack with Tee showing very well whilst amongst the backs Harry, Ken and Ace looked very sharp........now for Round Two !
Quick tour of the ground during the break. Not too much to report with one food outlet closed in the village and long queues for burgers and coffee but no delay for beer !
Game number two and a first look at new faces Clare, Picamoles and Estrella. First twenty minutes somewhat loose from both sides and the first try goes to the visitors almost under the posts with a simple conversion missed. Saints quickly get back on terms with a try from Luther which is oddly converted by Lee Dickson despite JJ being on the field at outside half. Now a great flowing try for Saints from one side of the field to the other with good work by Estrella and Foden with Tom Stephenson going over in the corner but no conversion by Dicko this time around and at half-time its 12-5.
Tom Wood, looking ever more like an extra from Pirates of the Caribbean, leads the team back onto the field but it is former captain Lee Dickson who picks up two opportunist tries from close range both of which he converts himself with ease. Alex Ludlam then goes over after a great break from our new Argentinian winger with the conversion being Lee Dicksons last contribution for the afternoon as a large number of replacements are introduced. A round of applause from the Church's stand as a Welsh winger complete with a Brazilian sun tan makes an appearance in civvies before greeting his team mates on the bench.
We are now reminded of the sad side of our game as Tom Stephenson stays down after a big contact with the visitors defensive line. Its a long delay as the young Saints centre receives treatment before he is stretchered off with what appears to be a bad leg injury and I fear he may be out for a long time.
By now it is very much a youthful Wanderers team against the tiring visitors from Yorkshire and JJ gets a deserved try with Olver taking the extras before George Furbank gets the final try of the day with a final score of 52-5 to Saints.
It is always difficult to take too much from games such as these but game time is inherently valuable with the Premiership opener only two weeks away. Presumbly we shall get a much better indication of Jim's thinking next week against Ulster. Hopefully we may see a return of some of those on the injury table but I fear that young Tom will not be amongst their number. A reasonable crowd today who should leave in good heart for the arrival of Bath two weeks today.......onwards and upwards!