The Summer Quiz - Final Round - The Answers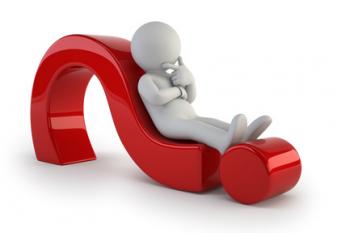 By OldPete
September 2 2016
Pete says.... "Many of our participants got it right or very near on this one. Some of you quite surprised me with first up correct answers to questions I had thought of as quite obscure. Well done and thanks to all concerned for participating and especially for the spirit in which you have done so – it's over to the rugby now – at last - so be nice to each other..."
THE SUMMER QUIZ - THE FINAL ROUND - THE ANSWERS
Connections
1 What connects the Norwegian writer Jo Nesbo and Wolfgang Amadeus Mozart.
Both wrote works involving a BAT as the title Nesbo's novel The Bat and Mozart's die Fledermaus (sorry about my German spelling)
2. What word might link Tarzan , a type of Tea , a famous cavalry regiment and a fictional school . Grey - Lord Greystoke , Earl Grety Tea , The Scots Greys , and Greyfriars
3. What connects George Orwell , a Russian Princess and futuristic pilot. This one had everyone close but confused - There are two links to each other - Anastasia a Russian princess was also the name of Dan Dares space shuttle craft - it was named after his batman Digby's great aunt Anastasia - Digby famously came from Wigan - hence the Orwell link - The road to Wigan pier.
4. What is the secret link between Rudyard Kipling , Ron Greenwood , Mozart , George Washington , Sir Christopher Wren . They were all freemasons
5. What might link the following - recurve , long , composite , cross - They are all types of bow.
Complete the Sequence and explain
6. ¼ , ½ , 1 , 3 , 6 , 12 , 24 …. 30 - they are the values in old pennies of the pre decimal coinage - a farthiung , halfpenny , penny , thrupenney bit , sixpence , shilling , florin or two bob bit - and final one 2 shillings and six pence ( 30 pence ) a half crown.
7. single , in pairs , in threes , in fours , ……. They are the arrangement of the buttons on the dress tunics of the guards regiments - grenadiers – 1; Coldstreams – 2 ; Scots – 3 ; Irish -4 and the next is the Welsh - 5.
8. Eugenio Pacelli , Angelo Roncalli , Giovani Montini , Albino Luciani ……….. They are Popes Pius XII , John XXIII ; Paul VI , John Paul 1st and the next is Karol Wotiwja John Paul 2nd
9. three pips , a crown , a crown and one pip , a crown and two pips ………… British army officer ranks from captain , major , Lt Colonel and colonel – next is Brigadier - a crown and three pips. ( to the best of my knowledge every other country's army has a one star general as the equivalent of a brigadier.)
10. 1832 – 1867 – 1884 – 1918 …… the next one is 1928 They are all the dates of voting reforms - with 1928 being the year that all over 21 women got the vote. There was further electoral reform as we shall see below.
Miscellany
11. " A very remarkable people the …………. They defeat our generals , convert our Bishops and have settled the fate of a great European dynasty " who was this Prime Minister talking about. It was Disraeli talking about the Zulus - the fate of a great European Dynasty - refers to the death in action in the Zulu wars of the Prince Imperial who served in the British army - the son and heir to Napoleon III who following the defeat in the Franco – Prussian war fled to exile in Britain where he died and is buried with the Empress Eugenie near Chichester – I think.
12. Who was famously described as " Mad, Bad and Dangerous to know " Oh yes - Lord Byron - apparently attributed to Lady Caroline Lamb who was no shrinking violet herself and is said to have included in her conquests none other than the Duke of Wellington
13. The traditional opening of the Catholic and even Anglican Mass/ Eucharist is the prayer "God have mercy, Lord have mercy " – Even when the rest of the mass is in the vernacular this is often sung in its original language. What is that language . Greek - what is known as the Kyrie - from the Greek words Kyrie Eleison. This was/ is the case even when the mass is sung in Latin.
14. Sailor , Unready , Lack -land , Farmer - were epithets applied to who - identify please. Kings of England - William IV was known as the sailor king ; Ethelred was famously unready ; King John was called Lackland because he either lost or failed to inherit lands in France . George III was known as farmer George .
15. What was electoral right - was abolished in 1948 ? Some got very close but the answer is that in 1947 the University seats were abolished thereby ending the right of some special / privileged people to have two votes - one for their university ( Oxford or Cambridge ) and one for the constituency in which they lived (One does wonder why then and now we still have events that seem to suggest that there are only two universities in the UK !)