News: Bristol v Northampton Saints Match Preview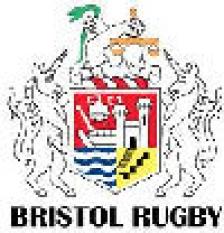 By Serious Saint
September 9 2016
After the undoubted disappointment last weekend against Bath, Saints travel away to play Bristol for the first time on their return to the Premiership. Serious Saint takes a look at what may lay in store.
Old Boys, Old School : Bristol v Northampton
It's been a while since I last volunteered a piece for COYS. Work commitments and a house move getting in the way of more interesting pursuits over the course of last season. However, the promotion of Bristol to the top flight has proved irresistible to me, both in terms of an essential away trip and the opportunity to stretch my underused and ever tightening literary muscles.
Before proceeding any further I'd like to be clear that my heart has been very much green, gold and black for nigh on thirty seasons. However, my love of all things rugby began in Bristol, on the terraces at The Memorial Ground and the rugby pitches of Colston's School, so I hope you'll forgive me if this piece is just a touch indulgent. There was no escaping the rugby heritage at school and the close ties with Bristol Rugby Club. Old Colstonians, and Bristol stalwarts, Austin Shepperd and Alan Morley were still pulling on their England jerseys whilst the uncompromising, snowy topped, England warhorse, Dave Rollitt, was my physics teacher. We never answered back to him! Tickets to matches were in ready supply and invariably representatives from that years' touring side would visit and spend a little time with the first team squad. Subsequently Olly Barkley, Shane Geraghty, Lee Mears, Gareth Delve, Amber Reed, Katie Mason and Laura Keates have all passed through the school gates and represented their country. Bristol head coach, Andy Robinson, was also head of PE for a number of years and Tom Varndell and Jordan Crane followed a similar path to Bristol's current first team via Colston's and the tiggers.
The Memorial Ground was a wonderful place and not dissimilar to the old version of Franklins Gardens. There was an old timber main stand, a welcoming clubhouse and an antiquated iron-clad "shed" providing a dusting of rust to the heads below each time a spiralling touch-finder landed on the roof. It's a ground full of formative rugby memories which include the traditional boxing-day fixture against Pontypool, front row et al, and, more personally, my late father surprising me with tickets to see my first floodlit match, the Aussies versus the South West. The ground had been built in 1921 in memory of the local rugby players who gave their lives in the First World War, another echo to our own association with Edgar Mobbs, and remained as Bristol's home until 2014. So for me this return to Bristol will be bitter/sweet in that it will not include a visit to The Memorial Ground. It will instead be to that other place! Sporting prejudice takes a grip early and lasts a lifetime and, as a lad from the north of the city, Bristol Rovers was my other sporting interest….not Bristol City. Ashton Gate is not therefore a ground that holds any magic or memories for me, which, on reflection may not be a bad thing as I attempt to generate some antipathy towards Bristol Rugby, for one day at least.
This brings me to Sundays' game and a realisation that I'm more nervous about this than I expected to be. Both Saints and Bristol gained a losing bonus point last weekend but in very different circumstances. Bristol will be by far the happier after leading Quins, away from home, to be undone by a couple of second half penalties. Saints on the other hand showed as much cutting edge as a rusty lawnmower on wet grass andjust scraped a point thanks to two very late tries. Indeed, if both teams play as they did last Saturday, Bristol will surely win.
Last season was a strange one for Saints, after a number of years of relative consistency and some success it felt as though we were the polar opposite, particularly in our style of play. Many contributors to this website have valiantly attempted to explain the reasons for this and, in equal measure, searched for scapegoats. I'm something of an optimist and therefore turned up on Saturday ever hopeful that, with our new captain installed and a ball carrying number 8, we would be fine. Oh dear! Whilst loving the game, I don't think too deeply about it and don't feel qualified to forensically dissect the performance, however it was a huge disappointment to sit in the South West Corner with that horrible sinking feeling all over again.
I hope we start on Sunday with Myler as, whilst Harry was a brave choice, the experiment didn't work and should have been terminated at half-time. I'd like to see Nic Groom linking up with Myler and Mallinder jnr moving to mid-field alongside Luther. I'd be happy with George North and Ace on the wings but wouldn't mind either Collins or Wilson at full back, assuming Ben Foden is injured. I wouldn't make too many changes in the pack other than finding room for Harrison on the open side and hoping that a Daisyless second row begins to function at the line-out. Our coaches, one way or another, have to find a way of getting this talented squad playing to their full potential…..which is huge. However, they failed to achieve this last season and the portents, so far this, are not good.
Bristol find themselves in a good place after a somewhat checkered recent history and now appear to be on a sound financial and playing footing. They are a welcome addition to The Premiership for which they have been preparing for the past three years or so. This is crucial for first season survival and ensures that there'll be no London Welsh type debacle for them. After just the one game back they are still an unknown quantity as a playing unit although there are a number of familiar faces and some very familiar faces! They appear to have a huge pack, including former Saints Ross McMillan, Jon Fisher and Tiny that will take some dominating. Whilst in the backs Pisi, Henson and Varndell give them plenty of top level experience. Should they make it onto the pitch at the same time, I'm particularly looking forward to some simmering, sibling, Samoan rivalry between the three Pisi brothers!
Who knows what the weekend will hold for us Saints fans but I'm hoping it will not be an enjoyable one for any of the old boys whether from school or the Saints.
Serious Saint's Selection
15. Wilson
14. Ace
13. Mallinder
12. Burrell
11. George
10. Myler
9. Groom
1. Alex
2. Dylan
3. Brookes
4. Courtney
5. Paterson/Craig
6. Woody
7. Harrison
8. Picamoles
Editors note: This article was written before the team announcement at 12 noon on Friday.
More Northampton Saints headlines
Northampton Saints Poll