News: Saracens v Saints Match Preview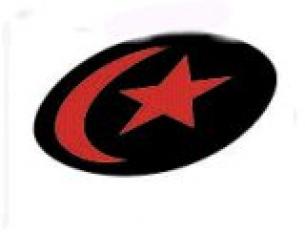 By HRsaints fan
September 15 2016
So, Saints are back to winning ways (for this week at least). Our esteemed author and contributer, HRsaints fan, takes a look at the next Premiership game for Saints against Saracens on Saturday.
Dear ComeonyouSaints readers,
It is time I think for me to come completely clean with you all and make a confession about a dark secret that I have harboured for quite a long time now. I know that normally when one thinks about where and how one might make a confession, and a public one at that, a rugby fans forum is not the first place that springs to mind. But as this is rugby related, and I feel that I am amongst friends who will be sympathetic and will, if necessary, give me the right sort of encouraging words - if not then several pints of best – then I feel that I can proceed.
You see, I used to hate them. Alright, perhaps hate is too strong a word but, in the words of the Grinch, I used to loathe them entirely.
It wasn't a sort of mild detesting; it really was quite a strong feeling. I wasn't proud of it and it was completely against my character. This was nothing to do with their supporters as I had (and thankfully still have) several very close friends who had followed them for years. It also didn't include any of the players as they had some extremely good ones and they had done nothing to warrant my ire. It was entirely focussed on their Director of Rugby and Chief Executive.
I am, of course, talking about our opponents on Saturday, Saracens.
My period of loathing started with the arrival at Vicarage Road of said Chief Executive Edward Griffiths followed very shortly afterwards by Dr Brendan Venter. Venter was responsible for the "night of the long knives" at Saracens when, following his arrival at the Club, he culled 14 players over a 48 hour period and then brought in a whole raft of South Africans. It is interesting to recall that the Director of Rugby he replaced, and whose team he took a scythe to, was none other than the current England Team Manager. It was said of Venter that his approach to coaching was of the "carrot and stick" variety but with the addition that, in almost all circumstances, he used to forget where he had left his carrots.
Although both Griffiths and Venter stated otherwise, it seemed to the rest of us (and certainly to me whose loathing was rapidly rising towards its final "entirely" level) that between the two of them, they wanted to wind up and annoy every other team in the league (players, supporters, and owners) as well as the RFU. And it was that attitude that gave cause to my feelings. There was success for Saracens on the pitch during the 7 years of the Griffiths reign, and the four years of Venters, with successive Premiership Final appearances in 2010 and 2011 which culminated in a win over Leicester in 2011 (for which we were all grateful). And there can be no doubt that the move to Barnet, which was something that Griffiths in particular was very instrumental in, has been a very positive one.
I can tell you now that my feelings have changed and my "loathing entirely" has gone. Obviously the cause of my return to a normal state of mind is the fact that Venter and Griffiths have not been involved with Saracens for several years now. The promotion of Mark McCall following Venter's exit meant that they have a Director of Rugby who I rate highly (despite not always liking the style of play that Sarries adopt). But the team and the set up seems to me from the outside to be very different than that of the Griffiths/Venter years. As an example this current Saracens team supply the backbone of the England team in much the same way as Leicester teams of the past, and although there is still the odd South African dotted about in their squad, there is no doubt that this is a team that has been carefully built towards longevity and success with a strong core of England qualified players.
However, and whilst we are still on the subject of confessions, this has now given rise to another emotion that I am not used to exhibiting (and not particularly proud of either) – that of jealousy.
Saracens have managed to achieve what I wanted our beloved Saints to do, and that is to go on from winning the Premiership to being a dominant force in English and European Rugby.
Interestingly the level of success that Saracens currently enjoy though has not come without a fair share of prior disappointment. Since winning the Premiership Title in 2011 they came third in the following regular season and then lose away to Leicester Tigers in the play-offs. In the 2012-2013 season they came first in the regular season but lost the play-off semi-final at home against Saints. They then finished top of the 2013-2014 regular season only to lose to Saints in the Final.
These disappointments however seem to have galvanised them somehow and they now have gone from strength to strength. They became the first team to win the Premiership from 4th place after beating Bath in the 2015 Final (despite the disappointment of losing the semi-final of the ERCC) and last season won both the regular league top spot and the Premiership Final itself as well as being crowned European Champions.
Saints also have had similar disappointment since becoming Champions in 2014, so perhaps there is something the team and coaches can learn from the way in which Saracens have approached this matter.
Of course one thing I am not jealous about at all is their balance sheet. Saracens Rugby Club currently hold the record for being the most indebted club in rugby history with debts of £41.6m and a £3.98m loss in the financial year to June 2015. It is a quite terrifying sum of money and the club is only kept going by the non-legally binding promise of financial support from parent company Premier Team Holdings Limited. It will be interesting to see their next reported accounts for the period to June 2016. Will the success on the pitch be replicated by financial success off it? The attendance levels at the quarter final against Saints in the ERCC back in April would seem to cast some doubts on this as there was a very disappointing crowd for what should have been a sell-out match.
Anyway, enough of the dim and distant past, what about recent events and the forthcoming game this Saturday?
The start of this Premiership season, with its pleasing return to its usual starting slot, has seen no let-up in our opponent's performances. Although they looked sluggish against Worcester at Twickenham in the first game of the season they certainly were anything but against Exeter last weekend, running in five tries against a team that are notoriously mean at home. As Rob Baxter so eloquently put it, to beat Saracens at the present time you have to be very good, and he felt that his Exeter team were just good.
Saints on the other hand had a poor start against Bath but picked up their performance noticeably against Bristol on Sunday. I read quite a varied set of views on that last game. Given this seasons start I for one was pleased with the result. Indeed had Dylan not failed to properly ground the ball from the back of a rolling maul on 33 minutes Saints would have gone in at half-time with the bonus point already secured rather than having to wait another 44 minutes to get it. Bristol had played well against Harlequins on the opening day of the season, and I have no doubt that they will make life difficult for the other teams in the league. The fact is that Saints put in a seriously professional performance for 40 minutes and although I am sure that they, and we, would have loved to have repeated the act in the second half, it very rarely works out that way.
Turning to Saturday's trip down the M1 (and slightly left round the M25) to Allianz Park there is some good news. Since parking up in Barnet in early 2013 Saracens have only lost six times in the Premiership and three of those losses have been against Saints (the others have been against London Irish, Exeter and Wasps). Indeed our one and only Premiership loss at Allianz Park was on 13 April 2014 when we went down 28 points to 24.
I do acknowledge that we lost the aforementioned ERCC quarter final at their place but we were in the throes of some serious injury issues at the time and still gave them a scare. In general we don't seem to have the same trouble as others have with the Barnet artificial pitch and so in this respect Saturday doesn't hold any particular fears.
Additionally - and this is what professional players will always say and I have no reason to doubt them - to play against the best brings out the best and, whether we like it or not, Saracens are the best team in the English Premiership at the present moment. So testing ourselves against them will be a really good marker of where Saints are.
However, and sadly there is a 'however', we do need to be realistic. My now 'just jealous' heart would love us to do them again on their patch, especially as this is their first home game since clinching the double. My head keeps on telling me something different though. Like any very good team they will keep on being very good unless the opposition can disrupt their game plan – which is far easier said than done. Have Saints got the players to do that? Well, we do have to find a way to match fire-with-fire. I have my fingers firmly crossed that Daisy will be back because I think he and Courtney can combat the likely Sarries line up of Itoje and Kruis and also our lineout functions so much better with Christian on the pitch. The back-row competition is going to make fascinating viewing with the likelihood, as suggested by the Saracens forum, of Rhodes, Burger and Vunipola, up against Wood, Harrison and Picamoles (I would love it if Calum was able to be part of this game even as a substitute but I think that it is probably far too early in his rehabilitation).
I was really pleased to see how George North performed against Bristol. He looked hungry for work and if he can continue with this form then he could make a real nuisance of himself against Saracens. I also like the look of Nic Groom and would expect him to start with Stephen Myler outside of him.
We also shouldn't forget that Saints still have a very mean defence although expect it to be sorely tested on Saturday.
I am hoping that the game will be a lot closer than perhaps we all think it will be and, although a win would be brilliant, being a realist I would probably be reasonably content to settle for a really good performance and a losing bonus point at this stage of the season.
COYS