News: CC: Castres Olympique vs Northampton Saints - Preview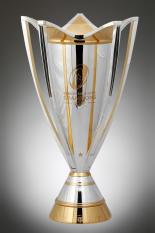 By HRsaints fan
October 19 2016
After a last gasp win over Montpellier at the weekend, Northampton Saints travel across La Manche to take on Castres Olympique in the second round of the pool matches in the Champions Cup. Esteemed COYSDC contributor, HRsaints fan (David to his mates), takes a look ahead to the game...
CASTRES OLYMPIQUE vs NORTHAMPTON SAINTS
CC: Saturday, 22nd October 2016 - 3.15pm (Sky)
STADE PIERRE-ANTOINE, CASTRES
MATCH PREVIEW
I tell you one thing – being a Saints supporter is never boring. Frustrating – oh yes. Enormously frustrating – on occasions absolutely. Exhilarating – well not recently but there have been moments. Perplexing – certainly for the last couple of seasons...... but never boring; the last couple of weeks attests to that.
On 8 October 2016 at The Stoop we arguably saw the poorest performance from a Saints team for some considerable time. I think the reason that this performance was such a shock was that, prior to that, Saints had given the current league and cup double champions a run for their money for at least an hour; then had been the better team at home against Wasps (albeit still losing); and then clawed out a result at home against Exeter. The Saints weren't playing brilliantly, that much was true, but the performance against Harlequins was so far below any sort of acceptable level that it was a real body blow to players, coaches and supporters alike.
And it seems to have been this performance that culminated in Alex King losing his job on Friday. What has been going on behind the scenes will remain a mystery to us fans – perhaps rightly so. Despite much speculation in the press, and numerous views on this particular board, we really don't know the full story and so to speculate would be futile. Whatever our individual views are on this subject it is always sad when someone loses their job, and this is no different and whether it will prove to be the correct decision only time will tell. All I can say is that it was a really Herculean effort for the team to put behind them the off-field issues, and front up to what is probably the biggest side ever to walk out at Franklin's Gardens, or Monsters Inc. as they are more commonly known.
When the likes of Dallaglio and Haskell, who are no tiddlers themselves, describe the Montpellier team as "monsters" it does put the whole thing into perspective. What is so sad about this though is that this was meant to be a visit by a top French club side currently sitting third in their league, however only five Frenchmen were on the pitch and one of those was ours. Of the whole Monster Inc. pack, there was only one Frenchman with the remainder from either Georgia or South Africa. Is it any wonder that the French national side are struggling?
The game was not pretty, but the weather did not lend itself to a fluent running game, and one has to acknowledge that the Saints players were determined not to let the opposition try to steam-roller their way to a win. I have watched the game twice on the box now, and what was so encouraging was that Montpellier became more and more one-sided as the game went on; believing obviously that Saints would be bound to fall off their tackles at some point. What they failed to realise is that although the Saints attack may leave a lot to be desired, the Saints defence is a superbly organised weapon, bettered only in the Aviva Premiership by Saracens. The last quarter of that game saw Saints get stronger and, and although it was the failure of Nic White to clear his lines that led to the last-gasp opportunity for Mr Reliable, nevertheless I did not personally feel that it was a case of "the best team lost".
Our attention now turns to the first away game in Pool 4 against Castre.
How have our mates been doing? Well, there are strange similarities between their league performances and those of Saints, albeit that the French Pro14 league is currently through eight of its rounds, whilst the Aviva Premiership has only played six. Castre currently lie 11th in the Pro14 table, having won 3 games, drawn 1 and lost 4. The three wins were all at home the most notable of which was the 31 - 25 win against Racing. The other two victories though have come against the teams currently sitting beneath Castre in 12th and 13th places, with the only other home game being a loss against La Rochelle who currently sit in second place in the Pro14 league. The draw was away to the team currently propping up the table – Bayonne.
So it would seem that things have not been too rosy for Castre in the league, and Round One in this year's European Champions Cup didn't get any better, as they were soundly beaten 33 - 15 away to Leinster. The reports I have read of this game all point to a pretty thorough performance from Irishmen including scoring the bonus point try whilst down to 14 men. Castre lost one lineout and, strangely for a French team, two scrums. There is talk of them 'sacrificing' the Champions Cup in favour of their league performances. I very much doubt that this will be the case. There is pressure on the Castre coaches in respect of their league position but I am sure that they, like the Saints coaches, will see the ERCC as an opportunity to turn their season around. However the performance against Leinster will not have helped. If ever there was a good time to play them at the Stade Pierre-Antoine this would seem to be it.
However and there must be a "however", French teams, no matter what their current form, are notoriously difficult to beat on their own territory, and I think that Castre will be no different. But we have experience of playing on their patch and, as Jim Mallinder pointed out, we have won there before. In addition Jim also hinted that we could have the options of the selection of Dylan Hartley, Courtney Laws and Christian Day to the squad for this game (although the return of Day does seem to be one of Jim's more optimistic statements). Dylan was in full training last week and was probably just not quite there, but he will certainly want to get some game time in before the Autumn Internationals. I am, and always have been, a big Dylan fan, but it does seem odd that over the past year or so, England seem to have seen more of him than Saints have – at least that is my perception. Mikey Haywood is an excellent player, but I would be delighted to see Dylan back in the match-day squad for this game.
In terms of the team selection I think we can all agree that some players, despite the team performances and results, are showing excellent individual form. I thought that Dickinson and Paterson were really good last Saturday evening and, in respect of the latter, he has been playing his best rugby since joining us. Harry does not look overawed playing on the biggest northern club rugby stage, and in my humble opinion he gives us more options at 12 than Luther. Calum gets better every time he puts on the shirt since his return from long term injury and I think Nic Groom is proving to be a really good signing. This game will be a first for Saints resident Frenchman as he visits a French team against whom he has played many times, but now he will be wearing the green, black and gold. Apparently Louis is telling the French press that he loves every minute at the Saints, and you have to say that it shows in his performances. I know there were some big signings across the Premiership prior to the start of the season but his name on the clubs books is looking to be the best of the lot.
So there is quite a lot to be positive about as we seek to get an away win in what is going to be a difficult pool. With Montpellier hosting Leinster the day after the Castre/Saints game, it would be good to put pressure on both of these sides if we were two from two. Apparently you can get odds of 33/1 for Saints to win the whole thing and 7/4 for a win this coming Saturday. I am not a betting man so am not really interested in what the bookies think. What I would like to see though is a fluid attacking style to go along with our stifling defence. After Monsters Inc. I doubt that Saints will be fearful of the Castre pack, and if we can get back to our quick game along with Louis's offloading skills, then I think we can do this.
Sir is Ian Davies of Wales and he is a big fan of George North…..allegedly…….
Safe journeys to all travelling south and let's hope we hear the wonderful sound of "Oh When The Saints" ringing out on Saturday.