News: AWC: Newcastle Falcons vs Northampton Saints - Preview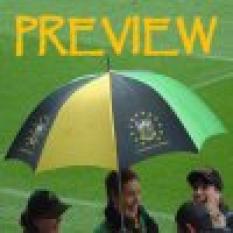 By HRsaints fan
November 4 2016
The Premiership season takes a back seat for a couple of weeks and the Anglo-Welsh Cup takes centre stage as Northampton Saints travel to Newcastle Falcons for a Sunday afternoon fixture. David takes a look ahead to the game...
NEWCASTLE FALCONS vs NORTHAMPTON SAINTS
AWC: Sunday, 6th November 2016 - 3pm (No TV)
KINGSTON PARK, NEWCSATLE
MATCH PREVIEW
It's back! After a break for the World Cup, our dearly-beloved Anglo-Welsh Cup returns for the 2016-2017 season.
It is good to see the return of one of the oldest Rugby Cup competitions (45 years old this year) especially as this gives an opportunity for those players who normally don't get much of a punt at a first team place to show the coaches why their name should be higher up the pecking list. It predates – in a previous guise – the World Cup and the current league by 16 years.
Premiership Rugby has apparently calculated that no fewer than 169 current Premiership players made their debuts in this tournament, so its value in this respect cannot be minimised. For example a certain Maro Itoje lead a youthful Saracens team to the winner's podium in 2015 and now look where he is.
In the 10 years since the introduction of the Welsh regions, English Premiership teams have won the cup eight times with only Tigers having won it twice. Saints have reached the final four times in this period but only won it once – in 2010.
For those that are unfamiliar with the rather curious format of this tournament, or those of you that have deliberately tried to forget, I, your faithful scribe, will take on the onerous task of trying to explain it. Here goes.....
Saints are drawn in Pool 1 with Bath, Newport Gwent Dragons and Saracens. But we don't actually play any of these teams. Saints (and the other three teams in Pool 1) will play the teams in Pool 4 (Gloucester, Leicester Tigers, Newcastle Falcons and Scarlets). Similarly the teams in Pool 2 play the teams in Pool 3.
There are no home-and-away fixtures; Saints only play each of the Pool 4 teams once. So we start Round 1 this coming Sunday with an away trip to the North East to face Newcastle Falcons. This is followed by a home game against Gloucester for Round 2, and then in the New Year we face Leicester Tigers away (Round 3), concluding with a home fixture against the Scarlets. The points system is the same as the Premiership league, so bonus points will undoubtedly play a big factor in the final placings in the Pools.
So what of Sunday's game – well no game away to Newcastle is easy regardless of whether it is league or a cup game. But if the weather is okay then I would expect a good game of rugby between two sides who, in the league, have not exactly set the world alight!
As I was writing this the team was announced and, as expected, it is a mixture of youth and experience. First team regulars play alongside seven Academy graduates in the starting fifteen. In addition there are five players on the bench who could also make their first senior game for the club.
I think this tournament has come along at a really good time for Saints. The fans have been clamouring to see what the younger players can achieve whilst their more senior squad members have been struggling to achieve consistently good performance levels. The Anglo-Welsh cup gives an opportunity for some players to push for more recognition whilst for others it is the start of what will hopefully be a successful career in the black, green and gold shirt of Northampton Saints. I hope it gives our coaches more options as we seek to get this season back on track.
I am pleased to see that BT sport is covering this tournament as well as that gives those of us who don't get to the Wanderers games a chance to see the Academy players in action.
The result – well it would be nice to get a win, as winning back-to-back games has proved to be rather beyond Saints recently. However, putting that to one side, I would like to see a really good performance with a greatly-reduced error count, and I hope that the newcomers to the senior side thoroughly enjoy themselves playing for the Saints.
More Northampton Saints headlines
Northampton Saints Poll