News: AP: Worcester Warriors vs Northampton Saints - Preview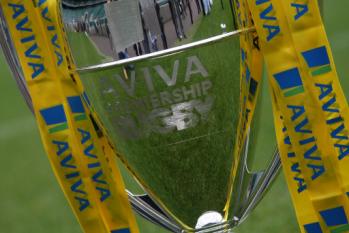 By Stockers
November 17 2016
After two successes in the Anglo-Welsh Cup, Northampton Saints return to Aviva action this weekend knowing a win is vital to re-ignite a stuttering Premiership season. They travel to Worcester Warriors on Friday evening and the Good Cap'n Stockers takes a look ahead to the game...
Worcester Warriors v Northampton Saints
Aviva premiership, Round 8. Friday 18 November 2016.
Sixways Stadium, Worcester
By Jonathan Stockham
The short diversion of the Anglo Welsh Cup is, for the time being, at an end and Saints return to the much tougher prospect of the Aviva Premiership, Round 8, on Friday evening.
Leaving the "development" competition with 2 wins out of 2 for Saints and top of their pool is less than shabby. Don't ask me to explain the rules or qualification criteria for that particular competition however, it's rather like waiting for the seedings for the old Heineken Cup. I tend to lie down in a dark room and when nurse says it's safe to get out of bed, I take note of the outcome. Keeps the blood pressure at an acceptable level!
Anyway, on Friday, we travel to Sixways, a roundabout on the M5 at Junction 6, which only seems to have 5 exits! I'm sure a local will pop up to explain. As I say, back to the Premiership for another 3 rounds before the European Champions Cup rudely butts in.
Warriors have been one of our bogey sides, especially on their patch. Only last year we managed to turn victory into defeat in a late ending reminiscent of the European game against Racing Metro where a mistake with the clock about to pack up, take its Duracells out and go home turned the game on its head and defeat for Saints. A cruel denouement in both cases.
The Lady Helen and I were at Sixways last season for the 2015 edition of this match and sat next to a charming young local lad, aged probably 10, who was there with his grandparents. He was noisy in supporting his team but had the good manners to apologise to us beforehand for the volume. Nothing wrong with that. He was in tears of joy when Warriors won and apologised again for his team pinching victory at the death. Again, no problem with that and his enthusiasm and knowledge of his team and players was exemplary and made the defeat much more tolerable and placed it in perspective. It is a sport, not life or death.
We all know how Saints have been performing this term. Mixed and not what we wish or hope for. One less coach than we started the season with but news from our Club Chairman, Tony Hewitt, of a global search for a new attack coach and a 10 year development plan to put the club back at the top of European rugby is a reason to be optimistic. The cynics may scoff but if you don't aim high, you'll end up down in the boondocks.
Talking of "one less coach", Warriors parted company with Dean Ryan, the Director of Rugby who brought them back to the Premiership, rather close to the start of the season. The reason hasn't been made public to my knowledge but failing to register EPS qualified players, costing the club £800,000 is the rumour I've heard.
Head Coach, Carl Hogg, the former Melrose and Scotland flank forward, stepped up to the top job. Nephew of the great Jim Telfer and husband of TV presenter Jill Douglas, Warriors hoped that his Borders rugby pedigree would bring benefits but so far the team have struggled. If we think Saints have got performance issues……..! As a fellow Scot and long-time admirer of Warriors, I can only wish him and his team well.
So far this term, it has been a struggle for them. Out of a total of 14 games in all competitions, Warriors have won 2 and drawn 2.
And lost 10.
According to Faithfull City on their SN site, they have conceded 4 tries and 31 points per match, on average. Statistics to be worried about.
Ex Saints favourites Phil Dowson and GJ Van Velze are on the books at Sixways along with Ryan Lamb and Matti Williams but an extensive injury list means that team selection depends on who emerges from the treatment room. I shalln't try to guess the selection but whoever turns out in the blue and gold at home will present Saints with a tough challenge.
Saints of course have numerous absences due to the ridiculous clash of the Premiership with the Autumn Internationals but the unexpected availability of Tom Wood, released back to his club after a well-deserved return to the white shirt of England, which received praise from Eddie Jones, is hard to understand. I hope he's had a well-reasoned debrief from Eddie-san! This is likely to be a beefed-up AW Cup team but any youngsters selected will benefit from the experience and do the club proud. I don't try to look clever and predict the team selection because firstly, I would be wrong and secondly, Jim is paid more than me to do it!
We lie 8th in the table, only 4 points behind Tigers in 4th. Worcester lie in 11th, only 7 points ahead of Bristol in last place. A resurgence under the new coaching regime at the Ashton Gate club must be a concern to Hogg and his team. One of those is former Saints fitness coach, Nick Johnston, described on the Warriors web site as "High Performance Director." He must be scratching his head about that job description and the results at the moment.
I hope that Saints recall the disappointment of the defeat at Sixways in the opening game of last season and get well and truly stuck in. Wins on the road against teams well down the pecking order are a must.
My prediction?
Saints by 15 points and a try bonus. #Why not us?
And the charming young lad we met last year gets to see an exciting game of rugby union.