News: Thoughts on Saints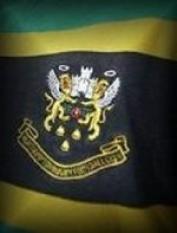 By Mobbs
February 3 2017
Earlier this week, regular COYSDC contributor, Mobbs, shared his thoughts on the current state of Northampton Saints in a measured but succinct message-board post. As is the custom on COYSDC, such posts are worthy of a wider audience (spread worldwide via our NewsNow link) so it is reproduced below as a formal article...
THOUGHTS ON NORTHAMPTON SAINTS
by MOBBS
Fact is that for two years Saints have been slowly but surely falling off the pace, a fact initially masked by finishing top of the regular season the campaign before last. Since our appearance in the European Final down in Cardiff, we have reguarly failed to do well in Europe largely due to heroic away victories being unable to compensate for some abject performances on our own turf. By his own admission our DOR has accepted the fact that fhe coaches may have perhaps been too loyal to certain players and that our recruitement has not been as good as it perhaps should have even allowing for any financial limitations.

Not so long ago, Saints pack was much feared and our set piece exceptional. Our half back pairing was steady rather than spectacular whilst our backs could on occasion be seen to be on fire and scoring tries for fun. We have two world class players in North and Picamoles alongside solid internationals in Wood, Harrison, Hartley and Lawes. Saints have new talent in Groom, Mallinder, Estelles and Ludlam and I do not forget for one moment the steadfast service of Alex Waller, Dickinson and the ever reliable Day.

So why are Saints at best treading water ?

No team can be full of stars. The salary cap does work to some extent despite what appear to be certain flagrant breaches hidden under the collective carpet to avoid scandal. Where Saints seem to have come up short is not reacting to the fact that too many players, parrticuarly amongst the backs, are coming to the end of their top level careers at the same time. Meanwhile, younger players appear to sense that their opportunities will be so limited that a change of club is required; one wonders how many more will be following Ethan Waller through the exit door come the end of the season.

We all hear rumours about what is going on within the club, some may be accurate some total tosh. The longer our malaise continues the more we will hear about discontent in the dressing room, stale coaching, personality conflicts etc etc.If our forwards coach is the dominant personality, bow is it that Alex Waller has not kicked on to full honours, why do Brookes and Hill appear to be going backwards, why is Beef leaving ? How can it be that having disposed of Alex King in such a clumsy manner a replacement backs coach seems nowhere nearer to being announced ?

In professional sport, coaches come and go, often far too quickly. That being said, it seems quite plausible that coaches like players become stale and in need of new challenges. Looking at the other game, for every Ferguson and Wenger, there are dozens who come and go; truly successful managers who survive long term have a hablt of changing their back room staff.

Most of us know and accept that the playing field is not level if it ever was in the first place. Yesterday I watched two of the biggest clubs in England fight out a fairly turgid game with largely second string players who collectively produced very little quality, the difference being that one team wanted to win a little more than the other. Both Leicester and Saints are well supported and well run clubs but both have lost their way to the dismay of their supporter base. Chatting to some Tigers fans on the terrace their seemed to be a 50/50 split between those who were happy to see Cockers dismissed and those who believed the wrong man had left the club. At least we are not alone in out misery !

It seems to me that the Saints lack real leadership throughout the club at the moment. There is no dynamism from the Boardroom, no apparent passion from the senior coaches and insufficient leadership on the field of play. Remember that Eddie Jones cites a lack of leadership amongst his England squad recalling the plethora of dominant characters in the 2003 winning side. I suppose it all comes down in my mind to the notion that someone needs to get a grip of Northampton Saints and give the club an enormous kick up the backside and even that will not change anything much in the short term. I will leave it others to argue over sacking the board, the coaches or the players but until all concerned acknowledge the problem there cannot be found a genuine solution.