News: Friday Night Rugby at Saints?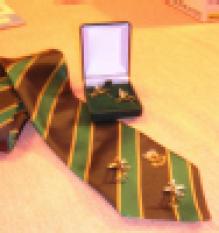 By Gwendoline
February 3 2017
COYSDC messageboard contributor, Gwendoline, argues the case for and against Friday Night Rugby. Is it something the supporters really want?
FRIDAY NIGHT RUGBY?
My Granny always served fish on Friday. It was a sort of Scottish religious thing I suppose. So Fridays have always had a bit of a question mark over them which may be colouring what I am about to say.

We are all keen supporters most of us have season tickets which we have held for years.

But this year is different.

When we set off down the supporters' road life was predictable. A pint in the Malt shovel walk to the ground -one more and only one more- then settle down and cheer on the lads. Who more often than not did OK. Then go back to our village arriving at around six pm for the post mortem in the pub. Usually discussing the relative merits of different number tens.

Rugby was played at three PM on a Saturday. It worked. It gave us time to get to away games and get home usually before the pubs shut.

But Rugby is now played on Friday nights. Starting around 8.00pm. So this means you cannot go to see your mates in the pub on Friday in the village- which is traditional- nor can you get home much before ten. Nor can you have a decent dinner before you go. And it makes supporting at away fixtures hugely more difficult too.

Now we understand that TV determines these times. And TV pays lots of money . BUT real supporters are human-they have alternative pressures in their lives.

So for the first time this season I have found myself saying on a cold Friday night to my wife - "Do you want to go luv?" And the answer this season sometimes has come- "not much really Id rather watch it on TV on this wet cold night".

There was a time when going was paramount. And we put up with the occasional Friday as part of that. But now its reached such a level of frequency when we may not renew. And we really do not want to do this. We have two super seats which we could never replace. But Fridays are killing this for us.

There will be those who will think us fairweather supporters-which would be harsh after twenty odd years of season ticket renewal and our travelling support at away fixtures in the UK and Europe.

But I sort of feel this isn't what we signed up to. Week after week of Friday night fixtures.

Please tell us to be stronger and renew our season tickets.