News: Worcester Warriors vs Northampton Saints - Preview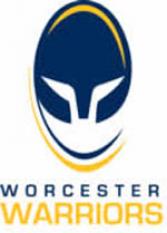 A wascally wabbit...
By HRSaints fan
February 23 2017
Northampton Saints welcome Worcester Warriors to Franklin's Gardens this Saturday afternoon in what can only be described as a must-win fixture. 3pm on a Saturday? It'll never catch on! Many thanks to David for another sterling piece of work for COYSDC - your continued contributions to the site have been so very much appreciated by the Editors. Here's David's thoughts on the game ahead...
NORTHAMPTON SAINTS vs WORCESTER WARRIORS
AP: Saturday, 25th February 2017 - 3pm
FRANKLIN'S GARDENS, NORTHAMPTON
MATCH PREVIEW
I was at a family do on Sunday last and so only followed the game via a half-time and full-time text from the BBC Sports app. At half-time, it seemed that, for once, Saints had turned up and played some proper rugby. Good I thought to myself…and then came the second half.
After I got the full time score, and once I had sat down to register the shock of the thing, the next thing I wondered was "why me?".
Now, dear reader, you might be thinking about why I had this pathetic, pitiable and downright selfish reaction to this result? Well, quite simply, a few weeks ago I offered to the sadly shortly-to-be-ex-editors of our Forum that I would do a preview of some of the remaining games of this season, and one of these was the forthcoming home game against Worcester. The reason for my over-reaction? Well this season in particular has seen me having to write previews after some Saints performances that ranged from the poor to the absolutely horrendous - Leinster at home after losing to Tigers, Leinster away after being thumped by Leinster at home, Exeter at home after losing to Wasps at home etc. etc. Hence, after Sunday's second-half woeful capitulation, I uttered the painful cry of "why me?" I am beginning to think I have jinxed them somehow…..
There are seven games left for us poor fans to suffer, and Saints currently sit eighth on 34 points; only 3 points behind sixth place, and 13 points behind fourth place. I do not think there is any chance of a play-off place and, quite frankly, there is no way that Saints will get there playing as they currently are. This, like last season, leaves only one target left, and that must be the coveted 6th place (or above) for the Champions Cup 2017/2018.
Whilst reading the thoughts of fellow posters on last Sunday's games and all of the comments on this season's performances (which have ranged from occasionally good but more often mediocre to downright awful) the immortal words of Baldrick – slightly amended by yours truly – sprang to mind:
"The thing is: The way I see it, these days there's a Saints team playing poorly, right? and, ages ago, there wasn't a Saints team playing poorly, right? So, there must have been a moment when there not being a Saints team playing poorly went away, right? and there being a Saints team poorly came along. So, what I want to know is: How did we get from the one case of affairs to the other case of affairs?"
I guess we all have a view on the reasons why Saints have not hit the dizzy heights of previous years, and we also all have a view on the solutions. I, for one, have not been in the 'sack the coaches' camp, despite acknowledging that there has been some very questionable decisions along the way (getting rid of Alex King and letting Kahn Foutali'i and Ethan Waller go). However we do need to acknowledge that there have been some good decisions made by Jim - particularly the signing of King Louis. If Louis doesn't get the Aviva Premiership Player of the Year Award it will be a travesty of vast proportions (okay – I am a little biased). The coaches have also, perhaps later than most of us would have liked and far too late for this season, realised that the back-line needs a hell of a shake-up. We must not forget though that this season has not been without its injury problems particularly to back-line players. I for one was really upset when Tom Stephenson got injured in a pre-season friendly as I rate him very highly, both in terms of his offensive and defensive play. I was very glad to hear that a week or so ago he was back to running again, and it would be great to see him play before the season is out. I am sure that JJ Hanrahan would have got more game time had he too not been injured in the friendly against Ulster, although whether he would have made the fly-half shirt his own is something we will now never know.
I am also not as disappointed as others about the recent coaching news. There may have been a number of factors regarding this decision that we, as fans, are not aware of and, if I was a guessing man, I would say that finances played a big part in this. It is all very well to want a "top-class attack coach" but these guys don't grow on trees and the ones that do have expensive price tags. I also think that Alan Dickens is not doing a bad job, particularly as we have seen that rare individual, the lesser-spotted Saints decoy runner, making a re-appearance in the team. There can be no doubt however that Mark Hopley as defence coach has got his work cut out after last Sunday's second half performance.
There are also steps being taken to eradicate the performance slump that started last season and, worryingly, continued into this one. The signings thus far have been good ones. Jamal Ford-Robinson and Mitch Eadie from Bristol, and Rob Horne, the Australian International outside centre, but obviously we need more than just these three. We have also had the announcement of a further £1m investment from Saints shareholders and, from what we understand, this money seems to be primarily so that Saints can "set sights on more signings". Let's hope so.
Okay – enough of all that. Let's have a chat about that rare thing - a Premiership game on a Saturday with a 3pm kick off, and our visitors Worcester Warriors.
Well, the scrap to avoid relegation continues apace with Worcester and Bristol battling it out for Premiership survival. Worcester currently lie in 11th place with 19 points, six ahead of Bristol. Their respective run-ins for the remaining seven games of the season are interesting with Worcester having to play only two of the current top four teams (Wasps away and Bath at home) whilst Bristol have to play all four (Bath and Wasps at home, Saracens and Exeter away). But the crunch game is undoubtedly Round 17 (the next round after Saturday's game) when Worcester host Bristol in what will be a nail-biting game for fans from both teams. The question is whether Worcester will have an eye on that game when they get out of the team coach at Franklins Gardens on Saturday? I think not but added to this is that they do have the worst away form of any team in the Premiership, having lost all of their games (Bristol won one of theirs – away to Sale). They also have conceded more tries than anyone save Bristol (Saints are amazingly still the third best team in the 'tries conceded' league even after last Sundays seven try drubbing).
In terms of Worcester's current form, of the last five games they won two (including at home to Saracens although it must be said that they were fortunate to come up against the current double-champions during the Six Nations window). They also gained a try bonus point at home to the Chiefs in Round 15 but still conceded seven tries in the process and lost the game by some margin. Nevertheless they cannot be written off and Saints must treat this game very seriously.
For Northampton, the run in for the last seven games of this season-to-be-forgotten is:
Worcester – home
Sale – away
Leicester – home
Wasps – away
Saracens – home (sort of)
Exeter – away
Harlequins – home
All of these teams, and I would include our opponents on Saturday, will be thinking that Saints are there for the taking whether it be at home or away, and certainly during the Six Nations window. Sadly the days of Fortress Franklins Gardens seem to be a long while ago now. However by the time of the Tigers home game, we will have all of our International players back (although in how many pieces is anyone's guess).
So, given Worcester's poor away form and the fact that I would hope that there will be a response from Saints to that dreadful second-half performance at Newcastle, I cannot see past a home win on Saturday and, in reality, the team must target the full 5 points that are available.
Team selection? Well I will leave that to other posters to consider (cowardly cop out I know).
One thing is clear; it is absolutely vital that Saints keep the pressure up on Newcastle, Harlequins and Leicester (the three teams above us). Newcastle are 1 point ahead, Quins 2 points and Tigers 8 points. In the remaining two rounds before the end of the 6 Nations games and the return of the teams to full strength, Harlequins are at home to Leicester Tigers and then away to Gloucester, and Newcastle (who are hardly affected by the Six Nations anyway) are away to Exeter and home to Saracens. Again, this all means that anything other than a win on Saturday for Saints, and the target of some points away to Sale the week after (preferably four) would see that 6th place slip further out of Saint's grasp. With a win and some points away at Sale, and if some of the results of the games I have highlighted above went our way, we could see the team in a better place for the remaining five games when we have everyone (injuries permitting) available.
We are all Saints supporters regardless of our team's performances, and although there is no doubt that we would all rather be cheering the team on as they charge towards a play-off place, cheer them on we must. So I hope there will be plenty of noise on Saturday and a result, and a performance, which we all can enjoy.