News: And So, It's Goodnight From Us...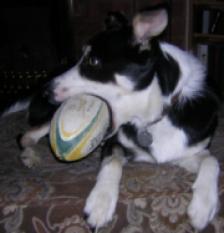 for old times sake!
By ComeOnYouSaints.com
February 28 2017
Just a few words of fond farewell from the comeonyousaints.com Editorial team...
AND SO, IT'S GOODNIGHT FROM US...
On behalf of the Directors of comeonyousaints.com, just a few words if we may to say a sincere "thank you" to everyone who supported the Northampton Saints Message Board whilst under the COYSDC banner over the years. From COYSDC's humble beginnings by Chris Gleadell on GeoCities, through our move to Rivals, the arrival of Rich as Mr G's partner in crime and other Editors down the years, your continued patronage has been much valued and appreciated!
It has been (mostly) an absolute pleasure to look after the message board on behalf of its contributors – hopefully you will have found us all even-handed and to have steered the good ship with a light hand on the tiller.
We now hand over to the new stewards of the Northampton Saints SportNetwork site. We wish StTed and his team every success in the future – if you have half as much fun as we have had down the years then you'll do just fine!
Finally, all we would wish to say is, play nicely boys and girls and give the new Editorial Team the respect they deserve.
So we take our leave…
Jonathan Stockham (Stockers)
Phil Hollis (Phil.)
Wilma Thomson (Flinstone Saint)
Tim Empson (St Tim)