How would you motivate a Lion....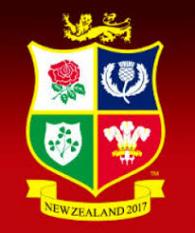 By Happywifehappylife
July 6 2017
There have been many inspirational Lions coaches speeches over the years...Jim Telfer's being one of the best ever. If you were giving the speech on the day before Saturday's game what would you say, what would be your tone, would you scream & peel the paint, or would you offer a quieter option. We go back to the very roots of today's junior game & ask...could this approach still be applied to the cream of the game?
There's been many videos, articles written, recording of pre-match talks & quite a few famous speeches in films as well. Indeed, I'm sure there's been many times, especially in the last couple of seasons when we've all be screaming at Jim to throw the teacups around at halftime

But does this method always work? Our old mate Geech was known for his more "diplomatic" methods & there's more than one way of getting your message across.
I'm sure there's plenty of our posters that are involved in junior rugby & am intrigued to know if the "5 Top Tips for pre-match team talks to motivate your junior team" still exist today? I've led plenty of large teams in business so how can these points also be applied in that world.
The thoughts we've found on how to motivate a junior team are...
1. The ABs are expected to win so...

"Try using the reverse of what you would normally say. The other team are going to go into this match all cocky & full of themselves. They will think they have won this game before the match has even begun. Now you guys have nothing to prove...no pressure & no expectataions. The other team have everything to prove & ALL the pressure"
2. One size doesnt fit all - all players respond to being treated differently
"The best coaches judge the mood of individual players as well as the group. They walk into the dressing room with their ears open before the game, at half time & after the game"
3. Be prepared
The preparation has already been done so it's a case of reminding the team...
-How they should play
-Keep the message brief
-Don't be afraid to repaeat the key points
4. Be flexible between being loud & positive with being mindful of individuals
5. Final reminders
Focus on the things your players CAN control. Remember the gameplan, but also remember to be flexible & adapt to the game
So...can these thoughts be taken from the most junior level & applied to Saturday's game?
Thoughts?
More Northampton Saints headlines
Northampton Saints Poll