So how's it all going to end, then?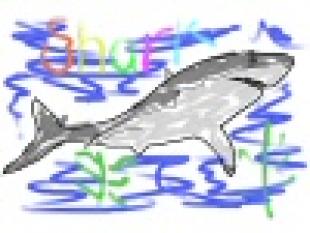 By Whaley Shark
March 11 2012
I need to do something to keep the board ticking over, so I thought I'd have a go at predicting how the rest of the season'll turn out.
I think we have a tough run-in, with title-chasing Saracens at home, then relegation-threatened Falcons away, in the next two rounds, and I think our opponents in both games have more at stake than we do, plus Falcons seem to be clawing their way slowly towards safety. So I think we'll lose those.
Then I fancy us to win a mid-table scrap with Bath at EP, before we travel to Gloucester, who I expect to be trying to secure a playoff place, and finally we have Quins at EP, who'll be looking to stay ahead of Saracens and finish top. So, slightly unusually for me, my glass is probably closer to half empty than half full. I fancy us to pick up two more wins and finish seventh, which is obviously a huge improvement on the last two seasons and I actually think would be a fair reflection of where we are.
Looking at the other matches, I think the playoff semis will be Quins against Saints and Saracens against Tigers. How things will go after that, I have no idea. At the bottom of the table, I think Falcons will not quite cross the gap to Wasps, and will end up in bottom spot, but only by a very narrow margin. With the lottery that the Championship playoffs have become, I have no idea if Falcons will actually go down, or whether they will be saved by the Championship winners not meeting some of the Premiership criteria.
Oh, and if I get any of this right, I'll start putting Lottery numbers on the board for an encore!
Predicted Final Standings
| | | | | |
| --- | --- | --- | --- | --- |
| | Points now | Points gained | Total points | Final league position |
| Harlequins | 58 | 22 | 80 | 1 |
| Saracens | 54 | 19 | 73 | 2 |
| Northampton Saints | 50 | 21 | 71 | 3 |
| Leicester Tigers | 47 | 15 | 62 | =4* |
| Exeter Chiefs | 45 | 7 | 52 | 6 |
| Gloucester | 41 | 21 | 62 | =4* |
| Sale Sharks | 40 | 8 | 48 | 7 |
| London Irish | 39 | 3 | 42 | =9 |
| Bath | 36 | 6 | 42 | 8 |
| Worcester Warriors | 31 | 13 | 44 | =9 |
| London Wasps | 27 | 1 | 28 | =11** |
| Newcastle Falcons | 19 | 9 | 28 | =11** |
*Tied on league points, Tigers take 4th place due to greater number of wins
**Tied on league points, tied on number of wins, but Falcons relegated on points difference
Predicted Results By Round
| | |
| --- | --- |
| Round 18 | League points |
| Sale Sharks v Saracens | 1 - 4 |
| Worcester Warriors v Newcastle Falcons | 4 - 1 |
| Harlequins v Bath Rugby | 5 - 0 |
| Gloucester Rugby v Exeter Chiefs | 4 - 1 |
| Northampton Saints v London Wasps | 5 – 0 |
| London Irish v Leicester Tigers | 1 - 4 |
| | |
| --- | --- |
| Round 19 | League points |
| Leicester Tigers v Worcester Warriors | 4 - 1 |
| Newcastle Falcons v Sale Sharks | 4 - 1 |
| Exeter Chiefs v London Irish | 4 - 0 |
| Saracens v Harlequins | 1 - 4 |
| Bath Rugby v Northampton Saints | 1 – 4 |
| London Wasps v Gloucester Rugby | 0 - 4 |
| | |
| --- | --- |
| Round 20 | League points |
| Sale Sharks v Bath Rugby | 4 - 1 |
| Northampton Saints v Leicester Tigers | 4 - 1 |
| Gloucester Rugby v Newcastle Falcons | 5 - 0 |
| London Irish v Saracens | 0 - 4 |
| Worcester Warriors v Exeter Chiefs | 4 - 1 |
| Harlequins v London Wasps | 5 - 0 |
| | |
| --- | --- |
| Round 21 | League points |
| Newcastle Falcons v Saracens | 0 - 5 |
| Bath Rugby v London Wasps | 4 - 0 |
| Gloucester Rugby v Sale Sharks | 4 - 1 |
| Worcester Warriors v London Irish | 4 - 1 |
| Harlequins v Leicester Tigers | 4 - 1 |
| Exeter Chiefs v Northampton Saints | 1 - 4 |
| | |
| --- | --- |
| Round 22 | League points |
| Leicester Tigers v Bath Rugby | 5 - 0 |
| London Irish v Gloucester Rugby | 1 - 4 |
| London Wasps v Newcastle Falcons | 1 - 4 |
| Northampton Saints v Worcester Warriors | 4 - 0 |
| Sale Sharks v Harlequins | 1 – 4 |
| Saracens v Exeter Chiefs | 5 - 0 |