Sale Sharks 10 Harlequins 24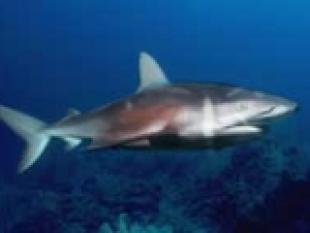 By Whaley Shark
May 6 2012
Well, it wouldn't be Sale without some element of soap opera, would it? Just when we're pretty sure, but not certain, of Heineken rugby next season, a radical team selection appears to put that at risk. Whether it's down to chasing cash for hitting our quota of English-qualified players, an opportunity to blood a few prospects for the future, or a strategy of 'Stuff it- we need a bonus point so let's get four tries and to Hell with what they do', I have no idea. But it did add some spice to the last weekend of the season.....
And we started well enough, with a half-break and grubber from Mark Cueto setting up Will Addison for a disallowed 'try' in the first couple of minutes. Both sides then made errors- lineout not straight, passing behind the man and into touch, overthrowing the lineout- which prevented sustained attacks, until we ran a Quins' bomb back, setting up an overlap on the right and only some desperate Quins defence resulted in Will Bordill being held up over the line. The scrappiness continued as we knocked on after the 5 metre scrum to allow Quins off the hook, then stole a Quins' lineout but kicked the ball dead. Eventually, the deadlock was broken as Quins ran a free kick into our 22, we won a penalty but only cleared to our 22. We won the lineout but again didn't get length on the clearance, and Quins exploited that to build pressure in our 22, finally allowing Danny Care to vault over a ruck and score under the posts.
A restart that didn't go ten metres almost got us straight back into trouble but we were saved by a Quins knock-on and then we succeeded in building pressure on Quins, winning a lineout, chipping through and catching he defender to force a penalty, going for touch, winning that lineout and eventually slotting a straightforward penalty to get is off the mark at the half hour. We kept Quins under pressure for the next five minutes or so but to no avail, as they won a kickable penalty from a scrum to go 10-3 up with half time approaching, then hit us with the killer blow as Mike Brown exploited space and disorganisation on our right to score just on the half time whistle.
A few minutes into the second half, we gave Quins a three-pointer, then another, and at 3-21 with half an hour to play, the game started to look out of reach. But credit to the lads, the heads didn't drop and when Quins' Easter was binned for lineout naughtiness, we took advantage with a brilliant solo try from Will Addison, beating five defenders as he ran in from the half way line just before the hour. At 10-21, maybe that Heineken-securing point wasn't impossible after all?
The next ten minutes was pretty even and neither side found a way to build a sustained attack until Quins kept the ball for phase after phase in midfield, found a gap in our defence which let them break into our 22 and, as we got over-eager, they won a kickable penalty to take the score to 10-24. We still kept trying but Quins seemed content to keep us out (maybe they knew that they didn't need a 4-try bonus because Tigers weren't hammering Bath?), and the clock ran down to end our time at EP.
To my mind, it's a bit of a story of might-have-beens. If we'd got those two early tries, if we hadn't switched off to let Mike Brown in, if, if, if...... But maybe that's what you'd expect from a relatively young side playing the table-toppers? We were perhaps a bit unlucky at times, but we also showed a bit of unfamiliarity and inexperience, which led to imprecision in our play, and that was enough to see Quins home quite comfortably. We can speculate all day about the rights and wrongs of putting out this team, and about whether our 'first choice' side might have won, but what comforts me is that the team we did put out was not outclassed. We struggled up front, but there's some real talent there and we aren't having massive changes so, for the first time in several years, I am looking forward to next season with some optimism. My Man of the Match- Will Addison; it's just a shame that various Try of the Season polls appear to have started already, because that was certainly a contender.
More Sale Sharks headlines
Sale Sharks Poll