EP Legends- Loosehead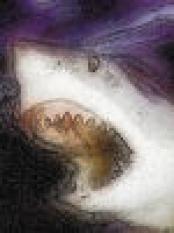 By Tigger
May 13 2012
Editor's note- My thanks to Tigger for taking this on. Here are pen pictures of the six contenders for EP Legend- Loosehead Prop. Please vote on the sidebar poll. Cheers, Whaley
Andrew Sheridan, known as Sheri or Big Ted, started his career at Richmond and then Bristol before moving to Sale. He debuted on 12th September 2003 against Northampton, scoring a try. He went on to play 124 games,19 from the bench, and score 7 tries. He represented England, winning 40 caps, and the Lions on the 2009 tour to South Africa (He was selected for the 2005 Lions tour of New Zealand but did not feature in the test side and, on that tour, he was sent to the sin-bin after attempting to punch Luke McAlister following a clash of heads in the game against New Zealand Māori. ). He played his last game for Sale in 2012 in the win against Gloucester away, and did not feature in the last game of the season against Quins due to a shoulder injury, before moving on to Toulon.
In 2010 Sheri recorded and released an acoustic rock album, entitled "Where We Go From Here". The acoustic album features Andrew on guitar, along with piano, drum and vocal accompaniment.
And apparently he is quite good at power lifting and bench pressing.
BONNE CHANCE BIG TED! (Unless we get you in the HEC!).
Lionel Faure was born in Montauban and started his career at Clermont, followed by spells at La Rochelle and Pau, before moving to Sale in 2005. His debut was against Gloucester 10/09/2005 but will be remembered most for his red card against Leeds in his second game on 25 minutes. Most Sale supporters were rightly disgusted…several punches were thrown and he didn't manage to land one decent hit on Justin Marshall. He played 58 games, 16 from the bench, scored one try for Sale and won 8 caps for France. He was a firm favourite with the supporters, especially of the female persuasion. He played his last game for Sale in 2009 against Northampton Saints before moving on to ASM Clermont Auvergne. He announced his retirement from rugby after their defeat by Leinster in the HEC saying "The circle is complete. I could not see myself finish my career elsewhere than at Clermont."
Kevin Yates was born in Medicine Hat, Canada in 1972. He joined Sale from Bath in 2001 and went on to play for us for three seasons, playing a total of 77 games, 22 from the bench. He received a 6 month ban for biting the ear of London Scottish flanker Simon Fenn on 10 January 1998 whilst playing for Bath. He subsequently moved to play for the Super 12 side Wellington Hurricanes, and he also helped the Wellington Lions win the 2000 National Provincial Championship. He was part of the Diamond exodus to Saracens in 2005 before moving to Nice in 2008, where he plays alongside Dan Luger and Johnson. He made his England debut on the 1997 tour of Argentina and in 2007, due to Nick Wood being injured, he started against South Africa, a record period of time between caps.
Eifion Lewis-Roberts, affectionately known as The Fridge, was born in St Asaph, Wales in 1981. Despite interest from clubs in the Magners League and the French Top 14, Eifion signed a three-year deal with Sale Sharks in March 2010. His debut was against Saracens on 10/03/2006 and went on to play 98 games, 24 from the bench. On 17/09/2010 playing against Harlequins he damaged his anterior cruciate ligament and spent a lengthy spell on the sidelines, returning to first team action against Leeds on 25/03/2011, playing his last game for Sale against Exeter in the same season before moving to Toulon.
Eifion was selected for the Wales squad for the Autumn internationals series in October 2008, playing his first game on 14 November against Canada. On 18 January 2010 he was named in the 35 man Wales national Squad for the 2010 Six Nations Championship but did not feature in the final reckoning.
As we lose Big Ted to Toulon, the good news is we get the Fridge back and with the new look squad, new stadium and HEC rugby to look forward to, 2012/13 looks to be an exciting season.
Stuart Turner was born in Southport in 1972 and joined Sale from Rotherham in 2000. He made his debut on 20/08/2000 against Bristol and went on to play 194 games, 81 from the bench, scoring 4 tries and receiving 4 yellow and two red cards. He also won three caps playing for England. In our title-winning season he featured in 22 premiership games, including the semi and final, at an average of 43 minutes a game. He played his last game for Sale against Northampton on 25/04/2009 before moving on to work for the family business in Liverpool.
But you cannot keep a good man down for long and in the summer of 2009 he dusted off the boots and signed for Caldy in National Two North. In March 2010 Stuart was promoted to head coach after impressive cameos off the bench, but his biggest contribution had been on the training ground and it very nearly had a fairy tale ending when Caldy lost in extra time to Richmond in the National One playoff on 5th May 2012.
Ben Coutts was born on 15th Aug 1979 in Canberra, Australia and was a product of the Brumbies Rugby development program. He was in the system when Eddie Jones was at the Brumbies and he represented the ACT and Australia under-19 and under-21. He was playing for Welsh Premiership club Ebbw Vale RFC for half a season in 2005 when he was spotted by former Ebbw Vale player Kingsley Jones who bought him to Sale. He made his debut on 25/02/2005 against Worcester and made 20 appearances for Sale 7 off the bench, mainly in the 2005/06 season. Ben was offered a two-year contract to return to Australia and play Super 14 in 2006, which he accepted. After impressive form in the initial ARC with Queensland, he was selected in the Wallaby World Cup Squad but suffered a season-ending shoulder injury playing for the Reds. He returned as a starting prop in a revitalised Reds team for the 2nd half of the 2008 Super 14 season, and it was no coincidence that the Reds underwent a resurrection late in the 2008. Ben then took up an offer to play in France with Top 14 club Mont de Marsan, who gained promotion with him playing strongly at tighhead.