On Tour with the Lions - Part two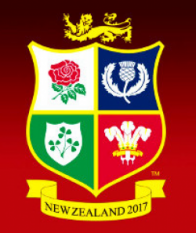 By Gym Haka
June 8 2017
Well Gym Haka is over his jet lag and he has found cadburys chocolate fingers and twinnings tea.The wine is going down well and things can only get better....cant they?
Bay of Islands

Waking (for the 23rd time) the morning after the Barbarians it seemed as though a puncture had been repaired and the team had just about limped home. Breakfast was a fiasco as there were simply too many appetites and not enough food. I blame the Lions who were in the hotel overnight. I was waiting increasingly impatiently for a cup of tea at the 5th time of asking when Owen of the Clan Farrell wandered past on his way to the pool. Red shirted fans started to migrate towards reception and I gave up on the tea and followed sheep like (not Baa Baa like). Garlands were embracing and photos were being stolent. Players traversed the hallway patiently agreeing to selfies and autographs despite carrying more pack than the Royal Marines on manoeuvres. Under strict instructions from my eldest daughter to obtain photo and signatures from at least Watson and Joseph, I rediscovered from my youth, the discipline of hanging around outside changing rooms to beg for a few seconds of a stars life. Selfies with Joseph, Watson, Maro, Sam, Jamie, Nowell .... - she will be impressed. None refused. The minders minded but let it pass.
Soon the they were gone and we wound our way up to the Waitangi promontory on which the Maoris and the British carved up New Zealand. Each sides version of the treaty is totally different and a similar difference emerged of the journalists' versions of the opening match depending on the side of the world paying their wages. Dreadful or Jet Lagged, take your pick. Quite a crowd gathered on a beautiful day with many Maori in traditional dress carrying weaponry from another era. The Haka seemed more frightening when bare chested and bare buttocked. And these were some of the biggest buttocks I had ever seen. The Lions suited emerged in a line and approached the meeting house where further Maori aggression was greeted with respect and silence. Soon the Lions were off South again to lick wounds and prepare for the next kill in Auckland.

The Queen's Birthday is celebrated royally in New Zealand and there was a holiday atmosphere in the resort of Paihia on the Sunday. A day for leisurely lunching on seafood washed down with wines you have never heard of followed by massive ice creams. Everyone is talking Lions and being in the supporters gear is a passport for being stopped and asked where you are from. The good wishes are genuine and they know they have little to fear after last night's showing. The Bay of Islands is idyllic. Fine wine, sunshine, beautiful views and sea breeze. Beats Stockport anytime.

Buying Cadburys chocolate reminds me of the Peter Kay sketch where he finds Cadburys fingers on holiday abroad and is amazed to find they taste the same. I am also constantly converting to home time as well as home currency. The dreadful news from London emerges on BBC World TV channel and the reaction seems like an after shock of Manchester. News bulletins also show the parade of celebrities playing at Old Trafford and suddenly New Zealand feels like sanctuary.

Monday has the promise of rain and breakfast minus the Lions is a more organised and civilised feast. They even have Twinings tea, a measure of civilisation. A ferry trip to Russell provides a chance to see the flag pole that the English kept erecting and then the Maori chopped down. After 5 goes they let the Maori erect the flag pole and they didn't chop it down. Russell is truly beautiful and lunch at the Duke of Marlborough Hotel a stones throw from the beach and next to a massive fig tree, was truly memorable. That establishment was the first licensed hotel in NZ and is well worth a visit. The cider was stunning. The vegetation was dramatic with gingers and tree ferns to the fore. Rain came and went with a brief rainbow. Back on the ferry and an amble back past the site where was cricket was first played in New Zealand. Tomorrow it's back on the 'bus to Auckland, 9.30 sharp.
Back to Auckland
It's Tuesday and it's back on the 'bus time. At breakfast it's the usual battle between my brain and my BMI. Bran flakes and fruit are the sensible option with light milk of course but the hash browns and scrambled eggs are doing the devil's work. Soon the case is packed again and it's down to reception to wait for coach 3. This is the least full coach on the tour but that does not stop the ruck forming to try to take the best seats. I'm beginning to work out my fellow tourists especially coach 3. There is a couple in their 40's, she with enormous hips, who are all over each other like newly weds. She hails from the Black Country but they watch Welsh rugby but no particular side. They have both had 2 divorces and the way they behave, I'm not in the least surprised. I know all this because she can't help telling everyone on the 'bus. He starts waving his Lions flag while we wait for the 'bus. Why exactly?? It's clear that they have worked out tactics and as the 'bus pulls up he pushes forward with the cases while she bolts on board to claim the front panoramic view seats. There is a smug grin on her face as I meander past her. I'm beginning to find them irritating as you've probably guessed. The stunning scenery distracts me however as we leave the Bay of Islands. The thought crosses my mind that I probably won't see this view again. Sad but probably true. I hate growing old. There is one comfort break. Surely it's a discomfort break but I guess it's yet another Americanism. Restroom or the bathroom? You need the toilet surely?
It is the same hotel as before. All the staff are now in special Lions shirts and the flags of England Scotland Wales and Ireland hang outside the front door as they do outside many bars and restaurants. The Northern Irish flag does not.
Feeling peckish, Trip Advisor recommends a cafe a few blocks away and although its raining I make a dash for it. Smashed pea and avocado with micro leaves and buffalo Mozzarella on posh bread washed down with a Snickers milk shake is yummy. Exiting along the alleyway (snicket or ginnel) I look up to see Dan Cole and Peter O'Mahoney coming towards me. Good wishes are exchanged and off we go. The Lions were supposed to be appearing at the Canterbury sportswear shop but clearly they hadn't made the squad for that.
The team news is out for the Blues game tomorrow and Warren has gone for combinations that know each other. Ken Owens as captain is a bit of a surprise but he is Welsh so not that Biggar surprise. This gives a clue as to Saturdays line up in Christchurch in the most tricky of the provincial games. It's looking like Farrell not Sexton and not both of them.
A bad case of Auckland Blues
It's suddenly dawned on me that everyone and everything wears black here. No problem finding something to wear at funerals then but it's a bit gloomy. The Lions fans therefore stick out like a sore backpackers thumb but still the good wishes keep coming. It's the match tonight and our first taste of Eden Park which is causing some excitement. Wandering across the main streets I notice an impromptu interview ahead with a short bloke in Lions gear. Must be gauging fans optimism before the Blues game. As it finishes I notice it's Greg Laidlaw and wonder if they needed an interpreter. The destination is the Art Gallery and it is free entry. Beautiful old building tastefully converted from a library to a gallery. Lots of modern art which as usual leaves me puzzled and wondering if my baby granddaughter could do better. The Maori portraits were excellent but boy do they need some anti wrinkle cream. One Monet and a couple of Gainsboroughs are about as good as it gets. Outside 5 homeless islanders huddle in a shop entrance all in a bad state. One ignites his pipe fashioned from a Coke can which contains crack or even heroin. Sad.
The weather forecast is rain which here seems to mean a brief cloudburst followed by glorious sunshine. Shelter is a pub which serves good cider and yet more fish and chips.
Back at the hotel, The Times is downloaded and the analysis of terrorists, the election and the Lions continues. Wonder what the election coverage will be like on pretty awful TV channels? Soon it's time to board the coach and head across town to the match but it's a slow journey as it's rush hour. We are dropped off a 10 minute walk away and it's in the middle of a housing estate. Apparently Auckland was offered a brand new ground down by the water and turned it down. Minimal security and then noticed on the ticket it's Row S Level 6. Taking the stairs I begin to get mountain sickness at level 5. The seat is side on and gives a birds eye view. The usual prematch "entertainment" is suddenly consumed by a downpour so clearly the rain gods didn't rate it either. Before long out comes Ken plus lion and there is a moments silent respect for London and Manchester. A new Haka is performed by the Blues, but I can't spot the difference from the old ones. It's stopped raining but it's a greasy ball. I finish my second lot of fish and chips (yes you can buy fish and chips from the excellent food selection in the ground) washed down with more cider. This is a stunning stand. Lot of leg room, excellent viewing, clean, sparkling.... Can't remember a better seat. The atmosphere is good and lots of friendly banter.
Mistakes after mistakes mean the Lions succumb. How Rory Best could have dreamed up that lineout I've no idea. The backs are bereft of ideas to break the line. The scrum goes well but Nowell and Sexton write themselves out of test selection. The Tests could be an embarrassment if things don't pick up. Wonder what Warren will say now. The 8 hardest games are to come and we are on the back foot.
It's back to the hotel late as AJ Bell exit difficulties drag on. It's a 7.15 coach to the airport in the morning so no crying in the bar but have just enough wine to finish in my room. I fall asleep picking my team for Saturday in Christchurch.
View a Printer Friendly version of this Story.
On Tour with the Lions - Part two
SaleRugby.co.uk (IP Logged)
08/06/2017 19:05
What do you think? You can have your say by posting below.
If you do not already have an account
Click here to Register
.
Re: On Tour with the Lions - Part two
08/06/2017 19:23
Welcome to part two....if we can move the discussions on the lions tour to this thread now it would be appreciated...I didnt just want to add it onto the part one story.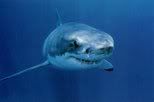 Please try to keep discussions generally polite. ADMIN will ban without warning anyone who makes a post that falls into any of the following categories: potentially legally actionable; foul or abusive; deliberately or persistently disruptive; spam. No sockpuppets. Please do not feed the trolls.
Sorry, only registered users may post in this forum.