On Tour with the Lions - Part seven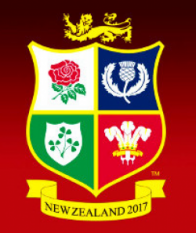 By Gym Haka
July 17 2017
So…it's the end of the road…Gym takes us through the last few days of following the Lions…so close but so far….but would he do it again? Were the fush and chups worth the money? Was it worth all the hassle with the travelling and hotels? Would Gym do it again? For the last time its on tour with the Lions…and then home to cut the grass…with a combine harvester…
Wine country and then back In Paradisium.
My original itinerary had 6 nights in Wellington then on to Queenstown but on the pretence that all hotels in the capital were full, it was changed to 6 nights in Martinborough, with coach transfers of an hour each way, for the 2 matches at the Westpac. Then an e mail announced the good news that there was after all accommodation for 6 nights in Wellington but the bad news is it will be another £700! Er no thanks. The final e mail offered 2 nights in the middle in Martinborough so today it is off to wine country. The journey is through a dramatic mountain range with stunning views of indigenous forest until descent onto a plane stretching for miles (actually kilometres as miles are no more). The town is tiny and the layout of the streets in the centre deliberately resembles a Union Jack. Mr Martin named the streets after all the cities he had visited on his European grand tour but he does not seem to have visited Wigan or Salford. There are only 5 punters on this 2 day diversion and the hotel is in the middle of a vineyard. The room turns out to be a fabulous chalet complete with kitchen lounge and jacuzzi in the bathroom (but no washing machine-grrrrrh!). Soon I'm watching the sun go down while drinking Chardonnay sat in the Canadian hot tub on the veranda. How dare they move me here!!
Martinborough was apparently dying on its feet 20 years ago until someone noticed that it's soil was similar to that in Burgundy. The planting of vines proved a success and it majors on Pinot Noir and Chardonnay but it's not quite reached the peaks of Nuits Saint Georges, Gevrey Chambertin, Puligny Montrachet or Mersault.
A wine tour was booked in advance of arrival and involves 4 Lions being driven in a 4X4 around 4 excellent vineyards. The guide is a retired multimillionaire grower and gives a useful insight into the various viticulture techniques. The organic vineyard uses sheep to mow competitive vegetation whilst adding fertiliser. The last vineyard was owned by Mark Haythornthwaite and he turned out to be a real character who named his wines after significant women in his life. It was cold and dark by the time his tales were over and he confirmed that his surname was indeed Lancastrian. I resisted the temptation to order cases for home as £80 to ship home seemed way too much. Marlborough will be more familiar in Tesco than Martinborough but the emphasis there is on price and quantity not quality.
Walking to a restaurant in the town centre in pitch black allows views of the Milky Way and the constellations of the Southern Hemisphere. The front of house at the restaurant brings the compulsory water, but he seems miffed that I don't want any of his heavily marked up wine. When I decline the starter, this is clearly a major insult. This is the only example of poor service experienced in New Zealand and I try not to let it affect my enjoyment of a good main course. When I decline a dessert as well, it seems like war may be declared or that I've murdered his family and it's time to leave (tipless of course but tipping is not routine here-another excellent idea we should import).
Soon it's back to Wellington and the eve of Test Gala dinner. Lounge suits are the order of the day and mine has taken an undeserved percentage of my luggage allowance for just one appearance. The hotel iron works its magic and it's off to the TSB arena. The first hour is drinks, drinks and more drinks as they are free and I'm quite relaxed courtesy of the sparkling wine by the time I sit with fellow Full Tourers on table 46. The meal is surprisingly excellent and served with military precision and the courses are interspersed with offerings from the stage from John Spencer, the U.K. High Commissioner, Warren Gatland, Phil Vickery, Ben Kay, George North and some bloke called Den Karrrter. The latter is 2 tables down and is an absolute gentleman signing for my daughter and agreeing to a selfie. This photo wings its way across the ether via WhatsApp and drool in gallons returns from his many female admirers in my contacts list. The dinner was free for us (well included in the tour price) but £250 for those who paid. Expensive but almost worth it.
It's the second test and Wellington is buzzing with anticipation. The Kiwis eager to clinch the series and the tourists clinging to their dreams. There is pre match free food drinks and entertainment which includes fush and chups (see Poynters for translation) and some decent cider. Scott Quinell seems like a Welsh Bernard Manning with a decent string of ad libs mixed in with some choice language. The place is heaving and I leave early for 40 winks before the showdown. It's pouring down and I make use of the bright red poncho given out that afternoon. I rendezvous with my godson outside aisle 19 and share stories of our very different trips and a beer or two. There are worrying rumours that Sir Ian McG has collapsed and they quickly spread around the Cake Tin. There is noticeably more red in the stadium than on Tuesday and there is a huge block behind one set of posts. The front rows are very glad of their ponchos as the rain and wind are incessant. The Maori warriors, dreadful pop star, anthem and Haka pass by and the game starts. I need not recount the details as they are already set in folklore. Suffice to say that I lost my voice and dignity. I sang for Itoje who normally irritates me in a Sarries shirt. I was furious with Mako but soon forgave when Faz kicked the winner. I can tell my granddaughter I saw the Lions win a Test against the mighty All Blacks and the tour money seems very well spent. People I don't know are hugging me and nobody save the locals leaves before the lap of honour. I treat myself to a filet of fish on the way home with a portion of fries. Total crap and tiny to boot but washed down with IPA it tastes bl00dy good. Can life be better?
Queenstown and Return to Auckland for the final time
Breakfast is late and almost brunch. Smashed avocado on toast is awesome at the worst of times but after the Lions defeat the All Blacks it reaches new heights. Avocados are about £3 each in the supermarkets which seems bizarre compared to Aldi. It's back to the airport and like the team we are flying down to the west coast of the South Island to the resort of Queenstown. Descending the steps to the waiting tarmac is an assault on the senses. The bright sun, the freshness of the air and the majestic views of the snow capped mountains surrounding the 'plane. It's a short drive from the tiny airport, akin to Barton, to the hotel and we travel past the gorgeous Lake Wakatipu, the 3rd largest in Aotearo. The town is tiny and basically a ski resort. It has an attractive waterfront and shingle beach. There are no Maori or Pacific Islanders here, just Japanese working in the gift shops and British/Irish working in the restaurants. They are making their fortunes just as the early settlers did but those Victorians found real gold under their feet.
There is a gondola up a sizeable mountain with a restaurant at the top. It's lit up like some alien spaceship at night but it's pricey to eat there. A visit during the day allows lots of photos. Graham Rowntree and family are doing the same. With those ears, wearing dark glasses does not really work. There is a luge at the top but it's expensive and busy so not for me. I consider the bungee from the top but don't emulate the team members who tried it. There is an Edwardian steamer running trips along the lake but my eyes are drawn to 3 shark like vessels which disappear beneath the water and do various acrobatics. They are 2 man, punter with instructor. I later find that the least robust looking fellow full-tourist has done this after he went parapenting off the mountain top. What a wimp I am!
I do sign up for the legendary trip to Milford Sound and return to the airport to board the 12 seater Cessna. I'm just behind the vacant co pilot seat so have amazing views as we skirt the tips of the Remarkables mountain range covered in snow. 45 minutes of gasps and we are at the coast and fly down the sound which is magnificent. The plane lands on a tiny strip which makes Barton look like Heathrow. On to a small vessel and our cruise back along Milford Sound begins. There are albatross, fur seals and bottle nosed dolphins to see. There are 4 stunning waterfalls and truly some of the best scenery I've ever seen. It's freezing cold and cost me £250 to see this but it's worth every penny. 90 minutes later it's back on the tiny plane and back to Queenstown via a different route and more of the Remarkables range. At night it's minus 5 and barely above freezing during the day. The town is bursting at the seams with Lions supporters, Aussie and Kiwi skiers and half of Japan and Korea (probably South not North).
After 4 nights it's back to the airport again and we are bound for Auckland. The 'plane is delayed but eventually we leave this winter paradise and head North. Dramatic storms hit Auckland and there are over 80 lightning strikes. We end up circling the airport for several minutes along with other 'planes who low on fuel are diverted to Wellington and Christchurch. Our delay in flying saves us and we eventually land. The airport is heaving as every departure has been cancelled or delayed. We arrive back at the hotel on our 4th visit and it's jackpot time again- an apartment. I have just enough clean clothes to last until home so resist the inclination to use the washing machine.
Auckland is awash with red. When the tour started there were so few of us that everyone said hello. If I did that now I would be too hoarse to sing Oh Maro Itoje. After a quiet Friday wandering around for souvenirs and getting mildly lost, the 3rd eve of Test event occurs. There is a massive queue to get in as there are 1500 invitees. The full tourers are again let in first and the chosen few get the seats at the very front. The food and drinks are not 5 star but they are free. Andy Nicholl is compère and soon it's the usual guests with the addition of Alex Corbisiero, Shane Byrne and Peter Winterbottom. Quinnell tells the same joke as last time and there is more practising of the 2 song repertoire. Ben Kay adds another starring T. Furlong which includes the F word and is sung repeatedly in rehearsal for tomorrow evening. After the match, the 70 six-weekers are invited upstairs to a cocktail party with the ex Lions who are really chatty and hyped up for tomorrow. There is massive optimism ringing round the red brigade and I fear we could be in for major depression if the win does not come to pass. The cocktails slip down well and I have my first cheese and biscuits for weeks. The wine is in a different class to earlier in the evening. There is a tour photo and lots of e mail addresses exchanged. By now inhibitions are dropped and speech is slurred. For me, like Zebedee, it's time for bed. Can't afford a hangover just in case tomorrow is one of the best days of my life.
The Showdown and Farewell to The Land of The Long White Cloud
It's our last full day in New Zealand and there is a buzz of anticipation around Auckland. When our group first arrived, we were a novelty and our outfits attracted attention but now the streets bars cafes and shops are littered with red shirts. It's as common to hear a Welsh accent as a local one and even kilts and sporrans don't merit a second glance. Most of the hotel leave breakfast until the last 10 minutes as they surface reluctantly amid the fog of last night's alcohol. I venture out for last minute gifts but decide against the possum fur nipple warmers for my 91 year old aunt. The All Blacks shop on the waterfront suddenly is rumoured to have a sale of Lions gear on and half the uk are fighting over shirts at a third of yesterday's price. I can't resist a tee shirt or two and then it's back to the hotel for a nap and then a brew. Please God can I never endure UHT milk ever again.
Early afternoon and it's down to the Lions Den, another ticket only do this time for 4000 punters touring with the official company. Sean Fitzpatrick joins Greenwood and co for chat and stories. No fush and chups but quite tasty pasties and more cider keeps me going. It's difficult to move amongst the crowd and I decide enough is enough but whilst fighting my way out, a man(in a red shirt!!!!) comes up to me and says "I know you". He looks vaguely familiar but puzzlement is followed rapidly by a panic as I try to think in what aspect of my life he has featured. I don't owe him money and I've not killed his cat. He reminds me that he is the surgeon from Oswestry who did my hip replacement 3 years ago. I'm very impressed that he remembered me and presume it's the red shirt I'm wearing. A quick recall and a selfie and I'm back on my way to the hotel. Nerves are beginning to get to me over this match. I tend to spend a bit more time on the loo when Sale play Tigers or Munster but this is ridiculous. It must be those cocktails last night. It's time for the match. Full set of red gear on and having learnt my lesson from the first test, I opt for the free coach to the ground rather than the free train (Mr Swanton please note). The Lions songs ring out including Ben Kay's ode to Furlong. Chips and cider in the ground are consumed with chat to NZ supporters and then it's to my seat. Last time I was on the top row in Eden Park. Now I'm on the next to the top row. The local biased lot on the big screen try to motivate the home crowd with Maori songs which are drowned out by "Lions Lions Lions". Soon Sam the Lion and BIL the stuffed lion emerge to deafening adulation and it's the anthem and Haka for the final time. The game passes quicker than usual and we are behind yet again and there are some very worried faces near me at half time. The dramatic ending gives a sense of relief and pleasure at not losing the series having fought back. The AB supporters seem stunned. This was not following the script. Handshakes all round and it's off to the free 'bus. I can't celebrate as there is an early coach to the airport in the morning. I check the press reaction on my iPad and the Kiwis are up in arms. There is a small chance New Zealand will declare war on France.
Morning comes and lots of goodbyes and sadness. Our guides Jiff and Neek ( ask Poynters for translation) will be sadly missed. Promises to keep in touch usually don't get kept but some of my new friends may just get a text when Sale play them next season.
The dream trip is over. It's been terrific. Can't afford anything now as I'm saving for 4 years time.