Yareets crystal ball.....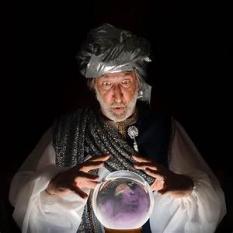 By Yareet
July 30 2018
Well the season is only a couple of weeks away. We still await news of a couple more signings but everything else is in place and ready to go. Our owner has said some very posiyive things in the press so we should feel confident about the season ahead. With this in mind Yareet has dusted off his crystall ball and gazed deep into its depths....
Before the beginning of last season, I attempted to predict how the last Aviva Premiership table would look at 6pm on May 5th 2018.
Sarries
Wasps
Bath
Chiefs
Tigers
Falcons
Quins
Saints
Sale
Gloucester
Irish
Worcester
I was way off!
In my defence, I don't think many people foresaw Falcons Top 4 finish nor both Quins and Saints falling so far down the league.
Undeterred, I'll have another crack at the inaugural Gallagher Premiership with my thoughts regarding the state of play after 22 rounds.
The teams are grouped into blocks where I can see movement being most likely. And yes, I know I've put a quarter of the league in one group but there really is very little between many of the teams.
Sarries
I can't see them having another mid-season slump and, for England's sake, I hope their Lions are more rested so I'd expect Sarries to be strong all season.
Chiefs
I feel it really is between these two to top the league although losing more players to Test callups push Exeter down to second.
---
Wasps
Sapoaga and Shields could be great hires but both have big shoes to fill so holding steady at third feels about right for the boys from Coventry.
Tigers
Not at their best last season but I can't see them failing to make the Top 4 again. Plus see Falcons below.
---
Bath
By all accounts far from a happy camp last season with speculation that Blackadder may have been yet another DOR casualty. Yet they finished 6th. A bit more stability (and Falcons' fall) pushes them one place up the table.
Sale
We were so close to Top 6 last season that I feel it has to be on this term, doesn't it? Plus whilst it is gutting to lose Mike and Will, we have upgraded with RJvR and Ashton. And a fit JOC (eventually). Relatively few changes to the first choice 23, another season together, AJ much more comfortable. Find a backup loosehead and I'd be very confident.
Gloucester
Or should that be Transvaal? Some big name signings but just as when they brought in Hook, Hibbard, etc, I feel that they'll need a season to gel so I'd expect them to be dangerous in 2019/20. Do they have the squad depth to compete in the league and the Heineken Cup?
---
Quins
A season of massive underperformance but not at all helped by losing two of their pre-season hires for most of the season. Where would Sale have been without Faf and Jono? Not sure they are a happy enough camp just yet but with Gustard coming in and if they get a good start, anything could happen.
Saints
See Quins. Some big names moved on for 2018/19 so Boyd will have his work cut out to get them firing again. If he does early doors, this will be another team to screw up my predictions!
10. Falcons
I'll be shocked if Falcons actually do finish 10th (that's a hell of a fall from grace) but I can't see them edging all their tight games again, the Heineken Cup will have an impact on fatigue and I'm struggling to see who have a significantly weaker team on paper.
11. Bristol
Likewise, I'm not sure Bristol are aiming to just survive in their first season back so I would not be at all surprised to see them finish much higher than 11th. If Quins and Saints have seasons like last year, Bristol could easily finish comfortably mid-table.
---
12. Worcester
Sorry to any Warriors fans as I don't think yours is a bad team. Not least because you have more current Lions than we do! But I have to predict somebody for relegation and as a team who seemingly perennially bump around near the wrong end of the table, I've plumped for the boys from Sixways.
And with that, I'll don my tin hat and await the barrage of abuse!