Report - Bedford v Sarries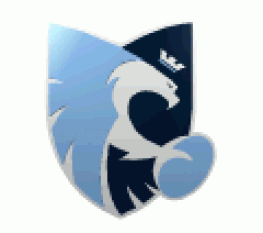 Hosts
By Darragh Girl
August 16 2012
The London 2012 webpage told me yet again that my search for tickets had been unsuccessful but what the hell – little DG and I had tickets for THE place to be tonight: Goldington Road for the start of the start of the 2012-13 rugby season!
So as Tom Daley struggled to qualify for the diving final and the men's 4 by 100 relay team yet again dropped the baton (this time, they just ran out of handover zone before completing the transfer, ED), we took up our seats on a beautiful summer's evening inBedford. These early season friendlies are funny affairs: watching the team warm up and wondering who half of them are (partly down to the haircuts). One thing was for sure, little DG and I preferred the Bedford warm-up kit, fetching navy and pink, over Sarries' rather dull grey.
The team took the field and it was the first outing of the new kit. Rather mixed views from the supporters around us. They really do look like a clan of Dennis the Menaces (although there is also a touch of the Where's Wally about it too). The prize for the best Dennis lookalike went to Duncan Taylor - with his dark curls he looked the spitting image of the Beano hero! (Incidentally did you know Dennis's jumper was knitted for him by his granny Whentball. Amazing what you can learn on Wikipaedia!)
And so to the match. Well I guess one shouldn't read too much into these early games thank goodness. Bedford started stronger but Sarries defended well. In true friendly tradition Bedford turned down a couple of kickable penalties and could have scored after 6 minutes but Gillanders knocked the ball on (actually both teams' handling was pretty awful all evening). At this point Sarries had had possession for precisely 10 seconds! Thank goodness for charge-down Charlie, on hand to charge down Vass's attempted clearance and score under the posts to give Sarries a rather fortunate lead. In fact Charlie was the only one who seemed to be out of holiday mood and back in gear. Another nice break from him ultimately resulted in a penalty and the fact he opted to kick for goal showed that Sarries were rattled.
As the half progressed, the scrum was getting the upper hand but worryingly the backs were struggling to make any breaks especially given the possession they were getting from the dominant pack. Several collapsed scrums resulted in a penalty try for Sarries and a 17-0 lead as half time approached. Stephenson, the Bedford wing, was looking lively (more dangerous than any of our backs) and nearly scored with a lovely run down the left wing and a kick chase ahead which Wyles just managed to touch down. The centre partnership of Duncan Taylor and Joel Tomkins wasn't very productive and Tomkins had an excellent try scoring chance, breaking through the gain line for once, but then loosing the ball in contact with the try-line begging.
Half time inevitably saw lots of changes with Adam Powell coming on at inside centre and Taylor moving out to the wing for Ollie Marchon. Mordt came on for Hodgson and with his departure went any remaining creativity for the back-line. A new front row saw a debut for Lorenzo Romano.
Sarries had most of the possession but none of the backs looked capable of breaking through the Bedford defence. A series of "penalty" lineouts should have brought a score but the ball was eventually knocked on and Bedford escaped. Finally the 3rd try came with a nice break from Vunipola and a pass from Tomkins putting Fraser over in the corner. Mordt kicked a tricky conversion. Ben Spencer replaced Wiggy (boy, the lad has grown – we barely recognised him!) Sarries led 24-0 with a quarter of the match left but sadly weren't able to kick-on from there. Indeed it was Bedford who produced the running rugby. First a nicely weighted kick from Jake Sharp put Josh Bassett through and he ran through the Sarries' defence as if they were tin men to score a length of the field try under the posts. Then Ali Price found another huge hole in the defence and scored a second try for Bedford which Pritchard couldn't convert.
More changes to the team inevitably led to even less fluidity but Ben Ransom, who has to win the prize for the worst hairdo (which he wisely covered up with a scrum cap) came on at the end and made several exciting breaks but no one else was able to capitalise on them. As the clock ran down Sarries took a series of tap penalties but Mordt dropped the ball over the line when it would have been easier to score.
So Sarries ended with a 24-12 win. The forwards were dominant with an encouraging debut from Alistair Hargreaves but this back-line has a long way to go if it is to cut the mustard. Hopefully our England players, most of whom were looking on from the balcony, will be able to play from the beginning of September because if we have to rely on this lot, be afraid, be very afraid! Mr "Gnasher" Ashton we need your magic! Tonight it was definitely more "Where's Wally" than "Dennis the Menace" let's hope we're not headed for Beryl the Peril!
Bedford:
Pritchard, Kohler, Staff, Atkinson, Stephenson, Vass, Price, Fearn, Locke, Cooper, Gulliver, Rae, Gillanders, Fox, Barrell. Rep: Stevens, Bassett, Sharp, Veenendaal, Armes, Harding, Vandermolen, Howard, Boulton, Cochrane, Spurling, Seal.
Saracens:
Wyles (Ransom), Marchon (Powell), Tomkins, Taylor, Short, Hodgson (Mordt), Wigglesworth (Spencer), Vunipola (Saunders), George (Smit), Du Plessis (Romano), Sherriff (James-Nicholls), Hargreaves (Johnson), Wray Fraser (Fenton-Wells), Joubert (Ross)
Scores (Bedford first)
0-7 0-10 0-17 0-24 7-24 12-24
Scorers:
BEDFORD Tries: Bassett, Price Conv Prtichard
SARCENS Tries: Hodgson, Pen try, Fraser Conv: Hodgson (2) Mordt Pen: Hodgson
Referee: Llyr Ap Geriant Roberts