Close at Clermont, but no coconut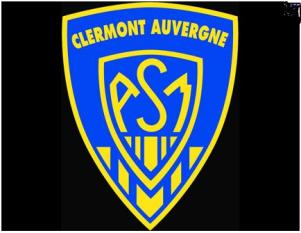 Impressive hosts
By Innings
December 22 2017
A visit to Clermont Ferrand and Stade Marcel Michelin for an ASM home game should be an ambition of every rugby supporter. The Shed used to be the byword for enthusiastic, partisan support, and many other grounds would claim to have taken up where The Shed left off. However, this, my second visit to a Clermont home game, reminded me that the Yellow Army, as they proudly call themselves, are the most enthusiastic, partisan and hospitable rugby crowd of all. Let all other clubs just hope one day to have such a passionate 16th man on their side.
A report on the game can be written in two paragraphs, as I shall demonstrate, but a report on the weekend must take longer. Therefore, this report will be largely about the weekend. What goes on tour, stays on tour, as many survivors of rugby tours can attest. However, in this report the entire weekend's doings will be attributed to a single individual whom I met several times over the three days. I shall call him, and her, Sam - short for Sarrie in Montferrand. If any of you recognise yourself in some part of the Story of Sam, feel free to blush or smile in rueful recollection as you prefer.
St Pancras and Eurostar were uneventful. I met up with Sam and two other Sams in the taxi queue at Gare du Nord, and we were bold enough to defy the taxi marshal and get into the wrong vehicle. Being in possession, and quoting the nine-tenths of the law, we refused to budge and eventually won a modest but pleasing victory on French soil: It felt like a good omen. Perhaps, given the state of security alertness in Paris, we should have been shot then and there.
From Gare de Bercy we might have been hoping for a TGV to Clermont Ferrand, but we actually got a perfectly comfortable but rather slower inter-city express. At about two hours into the journey, I felt the need of a beer. Walking through the train in search of a buffet car, I passed Sam several times. Taking part in two card schools, sleeping soundly or quietly drinking a beer, he and she were travelling in numbers. There was no buffet car, but a worried-looking trolley was progressing down the aisles. Her worry was that with fewer than half the train covered, she had already run out of all wines and beers.
I stayed in the Hotel Campanile, almost opposite the stadium. It was a good choice, clean, efficient and adequately comfortable for the purpose. The downside was that to walk from the hotel to the famous Café Pascal was no small trek. However, it was worth the effort: the SSA Christmas Party was in full swing by the time I arrived. It was a great relief at last to get my ticket for the game. Sam was dressed for a Christmas party, in Father Xmas dress or Xmas jumper. I can only presume that Sam had managed to leave home without a baggage check, because very few partners, however tolerant, would permit their Sam to be seen in public in some of those outfits.
A question must be asked: Sam, what on earth made you think that it was a good idea to get into a drinking game with a group of ASM supporters? They clearly play it every weekend, you, very clearly, do not. I didn't see you on the morrow; did you make it to the game? There was an empty seat next to mine in the stadium, so perhaps you didn't.
I pass little comment over the two Sams who managed quietly to leave their group just before the evening's bill for their table arrived. They know who they were, and so did several others. Their bill run left a sour taste.
And so to Sunday. The plan seemed to be to meet for a gathering and lunch at The Oval, a brasserie at the stadium. I don't think anyone knew what to expect, but the supporters who had reserved places inside The Oval were fortunate. Most of the early-arriving support was left to buy a ticket for a beer, one half of Heineken, and some of the worst food I have ever eaten at any sports event. Actually, I should say that it was without doubt the worst food ever offered for sale at any sports event. I promise that I shall never, ever, complain about the pies in the Olympic Bar. After that nauseous moment, and with hours still to go before the Coup d'Envoi – how French we all became! – and slowly freezing to death, Sam and I retired to the lounge of the Hotel Campanile, grateful that it was two minutes away. Coffee and chocolate revived the flagging inner self.
Once in the stadium, I found that Row 32 is the only row between having a seat and standing on the roof. It was so high that I had a magnificent view of the cathedral and mountains beyond, with a less magnificent view of one of the Michelin factories. Thus, at a single glance I could survey the three great religious centres of Clermont Ferrand, being the cathedral, the Michelin works and the Stade Marcel Michelin. On my left sat a lifelong Yellow Army man, perhaps I can call him Monsieur Jaune, and on my right Sam, attending her first Clermont game. It was an interesting contrast, as we shall see. Sam on my right was quiet, enjoying the atmosphere, but not obviously over-excited by it all.
The game itself has been so much reported, that I shall limit my own thoughts to a few moments. 0-10 before most of the crowd had settled down, 0-13 after about 11 minutes, when Ben Spencer scored what the TV pundits rightly called the try of the weekend. M. Jaune on my left has already called for about 11 penalties against Sarries, and indeed will continue to demand at least one every minute throughout the game. The noise is indescribable: the Yellow Army does not subside lightly into dejection when they think that cranking up the volume will help their side. And the, bit by bit, Clermont find their rhythm. I do not honestly see any side in Europe that would have handled the next sixty minutes or so any better than did Sarries. Clermont just built and built. Penalties began to mount, as Sarries were forced beyond the right side of legality again and again. 12-13 at half-time.
With a few minutes to go, Sarries are back on the horse, and with a penalty at about 76 minutes, Farrell levels it all at 21-21. M. Jaune is now apoplectic, almost within the literal meaning of that word, and I expect him to expire with rage at any moment. Sarries have suffered two yellow cards, and when Abendenon clattered a restart that M. Jaune insists to be worth a red for Sarries, his yellow card really did almost finish him off. Supporting ASM is no light matter of sporting pleasure for him, he is the most biased supporter I ever met, who would have found the Shed very dull. However, back to the last three minutes. Sarries must hang on for a very creditable draw, but a soft penalty, way out and almost on halfway, gives Spedding the chance of a monstrous kick to take the lead for one last time. He obliges and Sarries have the scant consolation of a losing bonus point.
Overall, I was not worried about Sarries commitment, or indeed any aspect of their play, except the scrum, which clearly was under-powered against the huge Clermont forwards. The line-out went particularly well, and Spencer received and dealt with, pretty much perfect ball all afternoon. Nonetheless, despite two tries to none, Sarries lost, and the reason was the pressure from ASM that forced Sarries into the wrong side of the whistle. Conceding nine kickable penalties is a recipe to lose, when Parra and Spedding are on form, and between them they took eight strikes successfully. You need a lot of tries when you leak penalty points like that.
After game, a little down-time was needed, but later on I went for a walk around the locality. It may have been late, turning to drizzle and cold, but the Yellow Army was out celebrating. Sam was nowhere to be seen, this was a night for the winners.
Outside one office near the stadium I saw a dustbin in the doorway. Above it hung a hand-painted notice: "Urinoir. Utiliser la Poubelle, pas le mur." From the evidence nearby, I'd say that a lot of Yellow Army don't read too well.
Monday, and train home. Sam's throw-about of a ball inside the station before the train arrived was half-hearted, and short-lived, as even that effort seemed too much to bother about on a wet and cold morning. Sam on the train was quiet and tired.
Once back in Paris, I endured a taxi driver who wanted to use his poor English to discuss his complicated and thoroughly unconventional love-life. In a nutshell, if you're reading this Mesdames, he doesn't love any of you, and dislikes two of you, but it's convenient whilst you cook well. (I think he meant cooking as in cuisine, but you never can tell with French taxi-drivers.) The famous Etoile Brasserie at the Gare du Nord was a welcome haven after two days of appalling food. With plenty of time available I ate a thoroughly good meal, probably bringing forward cardiac failure by several years.
I got home in the end, and in time to watch the weekend's highlights. Sarries won credit for a spirited show. Ben Spencer was try-scorer of the weekend. But, and here is the rub, the table of pool placings has Sarries in twelfth place this morning, and only eight will get out of the pools. Sarries might yet get out if they win at Ospreys, and I can't see the latter winning in Clermont, but the Saints game will have to be a five-pointer, and other pool results will also have to fall right. As I wrote a few weeks ago, this is not looking like Sarries' year.
Saracens
Alex Goode, Sean Maitland(Koch 67'-76') ), Marcelo Bosch, Alex Lozowski, Chris Wyles (Earle (58'); Owen Farrell, Ben Spencer (Whiteley (80'); Mako Vunipola (Barrington 73'), Jamie George (Tolofua 67'), Vincent Koch (Figallo 54'), Will Skelton (Burger 54'), George Kruis, Nick Isiekwe (Earl 58), Calum Clark, Jackson Wray
Replacements: Christopher Tolofua, Richard Barrington, Juan Figallo, Schalk Berger, Ben Earl, Tom Whiteley, Nick Tomkins, Nathan Earle.
Scores
Tries Spencer (10'),Lozowski (63').
Conversions Farrell 1/2
Penalties Farrell 3/3
Yellow card Skeleton (32'), Figallo(66')
ASM Clermont Auvergne
Scott Spedding, David Strettle, Damian Penaud (Betham (27'), Wesley Fofana, Alivereti Raka( Abendanon (27'), Isaiah Toeava, Morgan Parra (c), Etienne Falgoux (Chaume(43), Benjamin Kayser (Ulugia 49'), Rabah Slimani, Flip Van de Merwe, Sébastien Vahaamahina, Peceli Yatto, Alexandre Lapandry (Koleishvili 73), Fritz Lee
Replacements: John Ulugia, Raphael Chaume, Aaron Jarvis, Paul Jedrasiak, Victor Koleishvili, Charly Trussardi, Peter Bentham, Nick Abendanon.
Scores
Penalties Parra 6/7.Spedding 2/2.
Yellow card Abendanon(60').