End of season review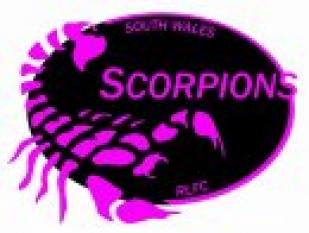 By Rogero
September 11 2012
The season that was 2012 is now officially over for the Scorpions. The summer will be remembered for the Olympics, Paralympics, Andy Murray etc. It was in all fairness not a great season for the South Wales Scorpions. The campaign did start off with high hopes and early season form was not too bad and some fans were even talking about promotion.....
But the Scorpions finished ninth out of ten in Championship 1, however in the camp and from the head coach there is optimism for the future, Dave Clark said that he is staying at the club for 2013 and has already starting building the for the 2013 season.
For the fans a paltry 4 wins and 14 defeats from 18 games was tough and certainly didn't help the low attendances, so improvements are needed all round. Good luck everyone!
On the international front head coach Iestyn Harris has named a 32-man squad for the International Triangluar Series with France and England next month. This includes six players from South Wales Scorpions in David James, Steve Parry, Joe Burke, Alex Jones, Osian Phillips and Courtney Davies.