7 games left as South Wales then its West Wales Raiders.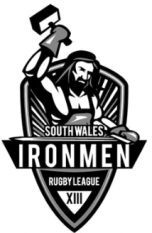 By Roger O'Brien
July 25 2017
I startred this website when the Celtic Crusaders were the only professional team in Wales and playing top flight clubs week in / week out. I have kept it going over the past few years despite the changing face of the internet and the rise and rise of Twitter and Facebook. The message board has been very busy or deathly quiet in equal measure but apart fro the odd isolated issue I have allowed it to run as the longest standing and only fully independent website for fans. I like many others want the game in Wales to thrive and hope that we can get a Super League team back based in the Principality before too long.
Good to the the lads pulling on the Ironmen shirt for the next seven games in the League One shield. The three games at Stebonheath will give the fans down there a taste of semi pro RL and what they have to look forward to next season. I will decide in the close season wether to keep this site going, I have run it as an unpaid hobby for so long the politics of the game / club no longer bother me, but success on the field does. Hopefully we will see some more wins than defeats next season.