We are keeping going...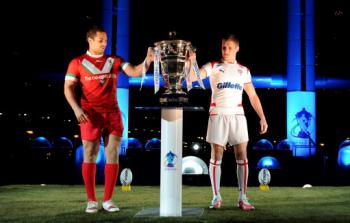 By Rogero
October 6 2017
The site is staying for fans of RL in South and West Wales. It has been rebranded and will represent the sport across the region. Good luck to Wales in the forthcoming RLWC and of course to the West Wales for 2018. The site will continue to support and comment on the XIII a side code for as long as there is interest. From Blue Dragons through South Wales RL to Celtic Crusaders, South Wales Scorpions and the Ironmen onto West Wales Raiders....
The RLWC starts on the 27th October and the site and forum will follow Wales and the rest of the home nations in the tournament down under.