The search continues...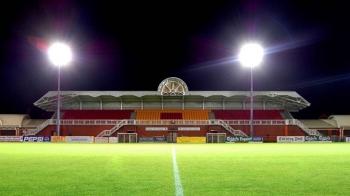 By Media
June 18 2018
West Wales Raiders are having a very tough 2018 season. They are still searching for their first victory and have suffered some heavy defeats in recent weeks plus a disappointing home reverse against fellow strugglers Hemel Stags. The season continues after coming back from Keighley, the club look forward to welcoming mid table Whitehaven to Stebonheath for a 3pm on 23rd June. The visitors have had a mixed season to date having won seven and lost six of their thirteen games to date.
After the visit of Whitehaven, there is a match against London Skolars at Stebonheath on Saturday 30th June. Hopefully that elusive victory (or even a draw) is not too far away. All home games kick off at 3pm unless advised to the contrary.
All the results and attendances are recorded on this site at the top of the forum for fans reference.