That was the 2018 season that was..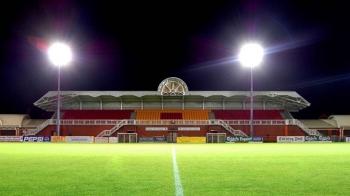 By Statto
September 26 2018
The 2018 season has finally finished. It has been a long and difficult season for the West Wales Raiders who took over the club in the middle of the previous season - 2017. The results and some of the performances on the field were not what was expected and some of the off field problems too show what a tough sport Rugby League is. It would serve no purpose to discuss what has been talked about before, suffice to say everybody in South and West Wales hopes that 2019 will be a great deal better than the dreadful season which has just closed. The facts are as follows:
The West Wales Raiders were beaten in every single match they played. Many clubs recorded their record all time scores in matches against the Raiders, and world record results were recorded for competitive fixtures at home and away. The average score was 81 v 7.
24/02/2018 Bradford Bulls 82 West Wales Raiders 6 Lost Att.1501 Cup

11/03/2018 Workington 74 West Wales Raiders 6 Lost Att.613

30/03/2018 West Wales Raiders 6 North Wales Crusaders 54 Lost Att.306

07/04/2018 London Skolars 76 West Wales Raiders 8 Lost Att.198

15/04/2018 Whitehaven 84 West Wales Raiders 6 Lost Att.401

29/04/2018 York City Knights 144 West Wales Raiders 0 Lost Att.1089 *World record score in professional RL

06/05/2018 Bradford Bulls 124 West Wales Raiders 0 Lost Att.3298 *Bradford's record score

13/05/2018 West Wales Raiders 18 Doncaster 70 Lost Att.188

19/05/2018 West Wales Raiders 0 Oldham RLFC 74 Lost Att.424

27/05/2018 Hunslet 86 West Wales Raiders 0 Lost Att.415

03/06/2018 West Wales Raiders 20 Newcastle Thunder 82 Lost Att.272

09/06/2018 West Wales Raiders 12 Hemel 48 Lost Att.319

17/06/2018 Keighley Cougars 94 West Wales Raiders 0 Lost Att.470 *Keighley's record home victory

23/06/2018 West Wales Raiders 6 Whitehaven 66 Lost Att.296

30/06/2018 West Wales Raiders 12 London Skolars 62 Lost Att.224

09/07/2018 Oldham 102 West Wales Raiders 6 Lost Att.274 *Oldham's record victory

15/07/2018 Doncaster 102 West Wales Raiders 6 Lost Att.306 *Doncaster's record victory

21/07/2018 West Wales Raiders 6 Workington 46 Lost Att.246

25/07/2018 Coventry Bears 64 West Wales Raiders 6 Lost Att.272 *Coventry's record victory

29/07/2018 Hemel Stags 30 West Wales Raiders 22 Lost Att.118

04/08/2018 West Wales Raiders 6 Hunslet 86 Lost Att.258

11/08/2018 West Wales Raiders 0 York City Knights 130 Lost Att.150 *World record away win in professional RL

19/08/2018 West Wales Raiders 18 Coventry Bears 28 Lost Att.409

02/09/2018 North Wales Crusaders 66 West Wales Raiders 0 Lost Att.368 * North Wales record victory

09/09/2108 West Wales Raiders 0 Bradford Bulls 104 Lost Att.826 *Bradford's biggest away win

15/09/2018 West Wales Raiders 6 Keighley Cougars 112 Lost Att.218 *Keighley's record score

23/09/2018 Newcastle Thunder 98 West Wales Raiders 6 Lost Att.889 *Newcastle's record victory