London Welsh - Premiership New Boys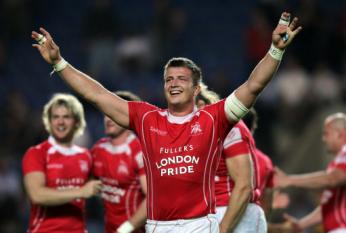 By Rhys Thomas
July 17 2012
The amateurish RFU have allowed London Welsh to take their rightful place in the Aviva Premiership for next season, and Welsh have already made a marquee signing in Gavin Henson, who must now be in his "last chance saloon".
The RFU had initially denied Welsh access to the English top flight, with their ridiculous claim that Welsh didn't have "Primacy of Tenure", despite the fact that several clubs in the top flight, including London Irish and London Wasps, didn't have this. Kassam Stadium which had been nominated, hosts regular League football and has hosted European Challenge Cup Rugby before.
It shouldn't have surprised many that the RFU wanted to keep the Status Quo. The Premier Rugby cartel is happy with the way things are and don't want any risk to the top clubs. Look at how Exeter Chiefs have shaken up the established order, even doing well enough to qualify for the Heineken Cup. Whether or not London Welsh will have the same impact is yet to be seen, but the possibility is still there.
They have made a number of high-profile signings, including former Wales international Sonny Parker as well as former Cardiff Blue Henson. Like Exeter, they don't have a string of top internationals, but a team spirit needs to be instilled, and that is what Lyn Jones has been tasked with doing. It is a big step up from the Championship.
They have a big start – playing Leicester at home then Harlequins away. They are also competing in the Amlin Challenge Cup – the biggest team in their pool is Sergio Parisse's Stade Francais. So, daunting games all round for the new boys in England's top flight. Most expect their stay to be short lived, but nothing is certain as Exeter have previously shown.