CG5 Gala Dinner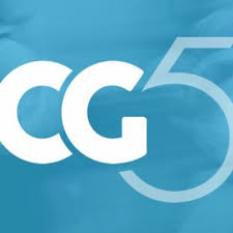 By Lindsay Clayton
June 1 2017
Greetings ladies and gents. Most of you will be aware I'm a co founder and trustee of a small non profit organization based here in Worcester - CG5.
Long story short....we set up/run/host 3-4 sporting themed events per year, raise money, give back to West Midlands based youngsters to help them progress/ reach their potential in sport.
We are small, but we do what we can to try and give a bit back to the next generation of aspiring athletes.
We are 100% non profit, every penny raised goes into a grant fund which can be accessed by application by the kids, none of us take a penny from what we raise....we give our time and efforts for free.
It's hard work, but worth it.
You might have seen us advertising events recently......A couple of weeks ago we held our 2nd boxing night at Sixways Stadium, another cracking night, thank you to all those who came and supported.
We have recently advertised our 3rd annual CG5 Golf Day & Evening Meal, coming up this Friday 2nd June at the Bank House Hotel Spa and Golf Club on the outskirts of Worcester.
The Golf day is more or less full, however there are a few space left if anyone still wishes to join us?
But......We still have a few of tables we would like to fill for the dinner though.........now there might be some confusion, YOU DON'T HAVE TO OF PLAYED GOLF DURING THE DAY, YOU DON'T HAVE TO BE A GOLFER, or EVEN TO LIKE GOLF - to come to the evening!! DINNER IS OPEN TO EVERYONE, and we have a cracking nights entertainment lined up for people. Please see below..........
**This year thanks to our Gala sponsors Premier Design and Build we have a great evening ahead.**
Legend of sport and broadcasting, ex snooker ace - Willie Thorne. will be comparing the evening and will be our guest speaker, sharing his stories in sport and after in the world of TV & Radio.
We then have something really special - UK's leading Violinist/Electric Violinist - Sally Potterton, who has worked on X Factor and Strictly Come Dancing, with artists - Calvin Harris, Rita Ora, and producer Timbaland, and performed for the VIP's at The UEFA Cup Final and at The Royal Albert Hall she now joins us in little old Worcester. (Click on her website to take a look http://www.sallypotterton.co.uk)
Oh - and a 3 course meal and auction as well, with a DJ to dance the night way, so you can just have fun, a few drinks and be merry, whilst raising money to support young sports hopefuls across the Midlands.
MENU
Starter - Smoked Salmon and Crayfish Cocktails on a bed of local asparagus and green leaves with a light lemon mayonnaise.
Main - Fennel Braised Pork Belly Crushed New Potatoes with Chives Seasonal veg.
Dessert - Herefordshire Apple Flan Vanilla Ice cream or ice cream
(Please let us know of any special dietary requirements before Thursday 1st June)
Dress Code - Smart Casual (No Black Tie required)
General Order of Evening
19.00 – Arrive, Drinks Etc.
19.45 - Everyone seated
19.45 - 20.30 – Willie Thorne – speaker/compare, General CG5 Intro warm up & business card draw & evening explained (Starter)
20.30 - Dinner – Main and Dessert<
21.30 – Heads & Tails/Auction then Disco
22.15 – Speaker/Entertainment (Willie Thorne and then WT to introduce Sally Potterton) DJ after.
00.30 - Bar closes
13.00 - Carriages await
If anyone would like to join us - please get in touch asap!
Please feel free to share post or tag friends/relatives/contacts who might be interested!
Thank you all Craig Gillies
More Worcester Warriors headlines
Worcester Warriors Poll