All done and dusted for 2017/18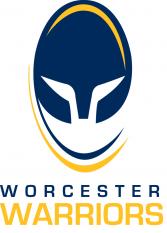 Warriors
By Lindsay Clayton
May 31 2018
Well another topsy turvy season under the belt, feeling quite positive by the end, mostly!
The trials and tribulations of not winning for 7 games was quite stressful, especially as a moderator of the WRSC Facebook Group..Tested everyone's patience at the time. It has been a very marmite season or curate's egg
Quite disappointed that Sam Vesty is off to Saints, do feel that this move will come back to haunt us as he has such good rapport with the backs and obvious investment in his players. He was the one who persuaded Warriors to sign Josh Adams after all.
The players we will miss most will be Jackson primarily along with Dents and Spencer. It is a bit surprising that we only offered them short term deals to say the least.
My optimism is fulled by the performances at Tigers, Exeter and the wins at home against Falcons and Quins. Some of the tries we have scored really have had me leaping out of my seat! The team try at Tigers finished off by Jack Singleton was my try of the season... Just. There were so many brilliant ones to chose from.
Player of the season for me was Jackson, he did so much to create in the back line and his defence was very good too. Got his two tries in his last game for the Warriors and it will stick in my craw to see him in a Barf shirt next season.
Please add your season highlights below and the reasons,m just to test if you are all reading the post
Lets hope that for once the Warriors take all the positives forward into next season and eliminate all of last season's inconsistencies. Fingers Crossed!
More Worcester Warriors headlines
Worcester Warriors Poll