The Biggest Test so far?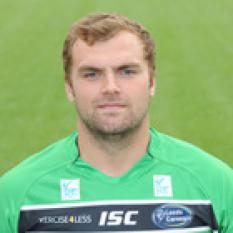 Will he haunt us?
By Hax
November 15 2016
After losing their 100% record to London Irish, Carnegie look to get back to winning ways when they host near neighbours Doncaster Knights. It is fair to say the Knights will not pose the same threat as the Irish did, but in some ways it is more important to win this week than it was at the Madstad.
We weren't expecting to win last time round, but a defeat this week against the team lying two places behind us in the league will drag Carnegie back into the dogfight for top four places. We still have a reasonable cushion between us and Ealing, but another defeat could erode that. Anybody who doubts that only needs to look back to Bedford last season when a defeat was the catalyst for some poor performances and results.
Nobody doubts our attacking threat, and I am sure Donny will be subjected to it under the Headingley lights, but, the Knights themselves boast a decent attack, and our defensive deficiencies are easily exploited. We can only hope some work has been done in the last fortnight to tighten up the defence.
Hopefully, Matt Smith and Dean Schofield will have recovered to resume their place in the engine room, but the big talking point in the pack will again revolve around who plays at 6 and 8. I have no doubt, Beck and Burrows are the best in those positions, but Brush seems to feel Stedman is worth a place, and he may feel it worth starting with him against his former club. Likewise, I expect Donny to include Jared Williams, and we can only hope he doesn't come back to haunt us.
There is also the little matter of The Yorkshire Regiment Trophy to take in to the equation. As the current holders, we won't want to lose our grip on that piece of silverware.
Hopefully a decent crowd, bolstered by Knights fans making the short trip will turn up to watch what is often a feisty local derby, and I can see a home victory by 10.
Enjoy the game.
More Yorkshire Carnegie headlines
Yorkshire Carnegie Poll