Black Frightday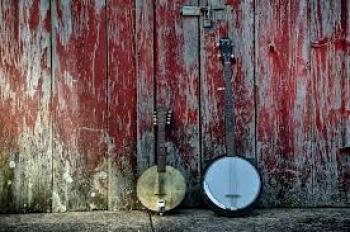 Barn door, banjo...
By Gelbel
November 26 2016
Friday night lights? Friday night frights more like and I can't help thinking that the power cut that hit the West End should've spread down to TW9 and made Richmond's floodlights fail.
Then the Yorkshire Carnegie fans who showed up in reasonable numbers, albeit many strangers, would've not been subjected to one of the most woeful displays I've seen for years.
It all started very well with a try created from a break by Stedman, moved up the park by the backs with Green crossing the whitewash in just over a minute. Ford missed - he missed five out of the seven attempts he was given.
Before the next try was scored we were given a taste of what was in store as Richmond were serving up a show of what was to come down in their 22 but were penalised by the ref who had his school of funny ideas hat on – mostly in our favour too. Lucock made two stonking breaks before Holmes scored Yorkshire Carnegie's second. Ford converted - 0-12 after five minutes.
Saull took a poke in the eye and was replaced by Walker who immediately got stuck in. Stegmann made a fabulous break but was stopped despite having more oil on his legs than your average butter basted turkey does.
Lucock was at the end of a string of fast attacks with some lovely ball play from McColl and Holmes to score which was the least he deserved. A couple of minutes later Stegmann's lightening breaks were rewarded with the fourth try. No prizes for guessing the conversion was missed. 0-22 after just twenty minutes.
Then it all went wrong, very wrong. And I'm pretty sure it was not complacency. Complacency does not give the opposition 31 unanswered points - blooming awful defence and getting rid of the ball does. If it wasn't for McColl having a cool head on several occasions it could've been more.
Richmond dominated the middle 40 minutes and their small pack (TBH I'm bigger than some of them) of semi-professionals, the team at the bottom of the table who've been losing by cricket scores, out-muscled the team second in the table who put out a team similar to the side that'd put in their best display of the season the week before. Oh, and fully professional team with ambitions to be a fully paid up member of the top table, full of experienced and international players.
They scored and converted three tries to make it 21-22 at half time. Brush came out from the break before the team with a face like thunder. He might've read the riot act but with hind sight, being the brilliant thing it is, he'd been better kicking his side's ar$€s as they came out the tunnel.
Richmond went ahead with a penalty within seconds of the restart. 24-22. Yorkshire Carnegie were awarded a penalty and, for the second time in as many weeks, an attacking lineout went to pot. McColl, Stegmann and Stedman tried to break through Richmond's defence, Burrows managed to, he'd been invisible until that point, but it all came to nothing. Boyce put in an iffy looking tackle although the ref didn't see anything and it was shortly after when he and Mayhew were replaced.
Richmond's backs created their fourth try so it was 31- 22 after 55 minutes. They were unlucky not to score again, as was Stegmann. Finally the Yorkshire Carnegie pack showed their superiority by starting to dominate the scrums and mauls. Stedman went over from a catch and drive. Now given Ford chooses from where he kicks the ball, this effort didn't even make the distance. 31-27 with 12 minutes left to play.
At long last O'Donnell came on, along with Davies for Green. There was a massive shove in the scrum, the ball went to Holmes who cut through the Richmond defence before Stegmann scored a converted try. 31-34. O'Donnell kept up his tally with a charging show of pace. 31-39 with five minutes to go.
There were some scary moments as Richmond attacked and had some free kicks which came to nothing through error rather than their opposition putting them off. Yorkshire Carnegie tried a few more attacks. The final whistle, like the half-time one, came short of the full amount of time - it may've been just as well. Richmond deserved so much more than one point for four tries.
What an awful display, OK we won it but we missed Schofield and Smith though not as much as we missed our defence. I don't think it even got on the train down to London. Again, we lost crucial lineouts (Graham's first one was a mare) and, with exception of the back line, we're guilty of kicking the ball away at every opportunity, Ford's kicking is poor – make that his whole play is poor. And we've let Seals go back to whence he came on loan. Harry Leonard, who came along to give us his support (the boys went potty, in a good way, when they saw him post-match), must've wondered what the hell he ever did to be not given a new contract. I saw this line from one of our own and it's true: "I reckon we should sign that kicker who did the Half Time Challenge last week and got five out of five. Don't think Joe would get anywhere near the £5k." I wonder if his head is in the 'Sale with his brother' rumours? If so, I'll drive him there – even carry him on my back on a unicycle if needs be.
A Richmond pal said: "Pace did for us. Your full back very good." So my bottle of warm, flat pop goes to wee Stevie.
I do remember the last time I saw Yorkshire Carnegie play that badly – down at Adam's Park the last season we were relegated and I've seen some rubbish since then, 99.9% of which were losses. To say a BP win is the worst match in over five years screams volumes.
More Yorkshire Carnegie headlines
Yorkshire Carnegie Poll