Have we blown it?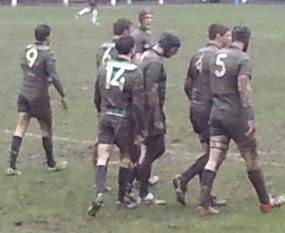 Awesome.
By WW
November 29 2016
Yorkshire Carnegie beat Richmond 39-31 at the RAG under floodlights last Friday evening The lads scored seven tries in the bonus point win to maintain a twelve point gap over third placed Ealing in the Championship table. So everything is going to plan right?
The previous week we beat fourth placed Doncaster Knights, preventing them scoring a try. That performance was deemed to be the required standard of defence for a team sitting in second place in the table. So when we raced into a 22-0 lead at Richmond it was not unreasonable to think that Bryan Redpath had sorted out the defensive frailties of his squad and that they were on track to mount a seriuos challenge to London Irish at the business end of the season. The middle forty minutes at the RAG, when we shipped thirty-one unanswered points, showed that our head coach is no nearer to producing a balanced performance from his players than he was back at the start of the season in September.
In the last few games( some say more than that) our pivotal stand-off has suffered a slump in form. This was illustrated under the Richmond lights when he only managed to kick two goals from seven attempts. Fortunately we have a decent backup 10 in Warren Seals. I should say had a 10 as he has been loaned back to Darlington MP for some reason that is not clear to me. The club have stated he is there to get game time. I would have thought that he could get meaningful match practice in our 1st XV at the moment.
On Friday night we play Bedford Blues at Headingley Carnegie. Like us Bedford are not having a great season. The difference being that the Blues have only won three out of their ten games whereas we have won nine. Despite losing six games more than us the Blues have conceded sixteen points less than us. We continue to rely on our offence to outgun the opposition. Whilst this can be entertaining it is hardly an ideal strategy for mounting a sustainable assault on the Premiership.
The Bedford game marks the halfway point in the regular season. It is not unreasonable for the fans to expect to see, at this stage of the season, performances that could give us reason to believe that we are on the right track. The progress made since Redpath took over the reins is, in my opinion, minimal. OK so we are second in the league but we are actually further away from the Premiership than when we were competing against Bristol last season.
I expect us to beat Bedford. Our back three have the wide open spaces of HC to work in. Our pack is immense. A ten try thriller beckons. Tykes to win by 40-28 or something in that region.
C'mon Tykes
More Yorkshire Carnegie headlines
Yorkshire Carnegie Poll