Attendances - End of year report.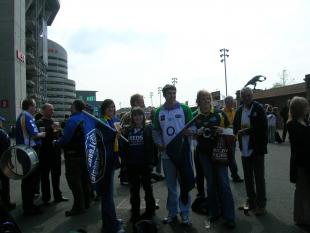 Dwindling
By Almo
December 14 2016
As we have finished our Headingley campaign for 2016, and with our next Headers match unfortunately looking like it is several weeks away, this is a suitable time to take stock and review the season so far....
To be honest, I am not at all sure what motivates the enigmatic Yorkshire public to attend Carnegie matches, and I suspect our marketing department may be non-the-wiser either. The club have tried various kick-off days and times, special offers to students, free entry to juniors and a host of other initiatives, but it has to be said they have had limited success. Personally I believe that national negative publicity relating to the Championship in general this season has not helped: Richmond being allowed to enter a so-called professional league with a vociferous anti-professionalism stance plus of course the worrying financial woes of London Welsh, Jersey and others. There is also a feeling that the greasy pole that is promotion to the Premiership is getting even slippier and higher to climb – so why bother?
Some facts and figures:
Our five matches this season have averaged 1922; this puts us in third place in the Championship, behind London Irish (3619) and Bedford (2309), but well above bottom placed Ealing who muster 654.
Our average gate last season for the 11 "regular season" matches was 2311 so we appear to have lost 389 people, even though the side have won all the matches and lots of tries have been scored. This trend is reflected in the other Championship clubs, who have all seen a season-on-season decline in attendances, thus supporting my views above.
One awaits RFU action, or at least comment, but currently the silence is deafening. And all this immediately following a record-breaking commercially successful RWC in England.
End of rant and now to the important stuff: the Guess The Attendance competition. Who has the skill to anticipate the whims of the Carnegie (and away team) supporters?
Our last match against Bedford was seen by 1894 people, meaning that Yeldor took the three points (his third score out of five games), Redcar Tyke was second and Albert Fishwick third. I was tempted to award Almo a bonus ten points for anticipating the Bedford team coach breaking down again but have decided it would be unfair.
Congratulations therefore go out to Yeldor, who is leading the competition by a country mile and thus could be heading towards a result that makes Donald Trump's triumph look small beer.
The table as it stands:
Yeldor 7
Side Step 3
Tyke George 3
John R 3
Yorkie ba 3
Almo 2
Redcar Tyke 2
Gelbel 2
Leeming 2
Albert Fishwick 1
Ellishicks 1
Rocky's Dad 1
One small point to finish on: anyone going into Bankruptcy during the season will of course be docked 20 points in accordance with IPA Championship rules.
More Yorkshire Carnegie headlines
Yorkshire Carnegie Poll