Last match of the year.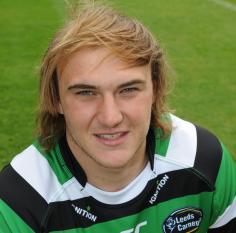 off-form
By WW
December 19 2016
On Monday, after a weekend of non-celebration the Yorkshire Carnegie squad travels down the M1 to fulfill its last fixture of 2016. Nothing remarkable about that you may think.............
But not every club is certain to be able to field a team this coming weekend. Whatever the situation is in LS6 I would not swap it for the travails of London Welsh. The Exiles recently made all their players redundant and told them to look for other work. Many have done this and it is rumoured that two of them are even heading our way. This means that the LW squad is weakened leaving some doubt as to whether the club can put a side out against London Scottish on Christmas Eve.
One thing that is certain, thanks to the fiscal prudence of our directors, is that we will field a squad at Lady Bay. Whether the players turn up on the day is a moot point. We have been dogged with inconsistency all year. Time is, in my opinion, running out for Bryan Redpath who has consistently (geddit?) failed to get the players at his disposal to play to anything like their true potential. Our teams always seem to be less than the sum of their parts.
With the assets available Redpath's select XV ought to beat Nottingham with some ease. No-one I know thinks that this will be the case. The Outlaws might even be fancying their chances of an upset.
Our injury list shows no sign of diminishing anytime soon but it would be a nice pressie for everyone if Mike Myerscough trotted out in the side on Monday. I expect that rested players will return for this game including a revitalised (hopefully) Joe Ford.
It is the end of an up and down year for us but I am hoping that we will go out on a high. Tykes by 10 in a low scoring game
C'mon Tykes!
More Yorkshire Carnegie headlines
Yorkshire Carnegie Poll