Have we done enough?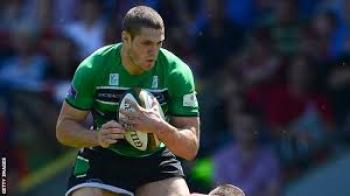 Did ok last week
By haxbytyke
May 2 2017
This Friday sees the second leg of our semi-final play-off against Ealing Trailfinders. Carnegie take a healthy 18-point lead into the game following their superb first half display first time round, the question is; - is it enough?
After a shaky first few minutes last week, the Carnegie boys played some superb rugby to build up a more than presentable half time lead, before going into their shell somewhat, and allowing their hosts to almost find a way back into the tie.
One of the problems, as has often been the case this season, was a poor set piece in the second half, and coupled with conceding far too many penalties for comfort, their lead was diluted to some extent.
This week, the match starts at nil apiece, and while Ealing have to come out with all guns blazing, Carnegie have to stay disciplined, and do the basics correctly. If they do this, a place in the final is there for the taking.
It will be interesting to see if Brush makes any changes to the 22 who pulled on the shirt last week. Certainly, nobody will be left out because they had a poor game, but will he be tempted to rest one or two key players to keep them fresh for the final? The temptation will be there, but I'd play the team I would want to play in the final, should we get there.
An intriguing game in prospect. Hopefully the fans will decide it is better to go to the game than listen to the so-called experts on Sky. If they do, I believe they will be rewarded with a good win. A war of attrition in the first half, then Carnegie cutting loose late on to win by 15.
London Irish beware, we are after you!
More Yorkshire Carnegie headlines
Yorkshire Carnegie Poll