Week 7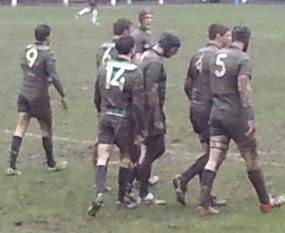 Expect a forward battle
By ww
October 26 2017
The regular championship resumes this weekend with the seventh round of fixtures. Bristol is four points clear at the top of the table and Rotherham is rooted to the foot of it with only one bonus point to it's name.
By a quirk of the fixture list the games this weekend have a decidedly northern feel to them. All 3 Yorkshire clubs plus Nottingham are at home. Bristol travels to Jersey and the only game in London sees Scottish v the students at the RAG.
I expect wins for Bristol, Donny, Notts, Hartpury and Ealing this weekend but the last fixture (ours against Bedford) is much harder to predict. Bedford lies 5th in the table, 3 pointa above Carnegie with the same number of defeats (2 each). J-Lo has taken the precaution of resting key players during the cup break, where he could, so the cup results do not give any real indication of the club's form as we go into Sunday's match. We have beaten 2 of the 4 clubs above us in the table so I do not think that J-Lo will be unduly worried that Bedford is above us.
The key factors , for me, are the number of injuries keeping our best players out and the more ethereal one of what frame of mind the squad is in when it runs onto the field on Sunday afternoon.
Green should be available after suspension but I would start with Homer if fit. Davies at 10 is the critical doubt. Pete Lucock was OK at 10 but I would prefer him in the centre with either Forsyth or Casson. Our pack has enough experience and grunt to match the Blue forwards. Add to that the return of long term injured players and J-Lo has no excuse to play forwards out of position. With all the recent rain it will be ideal conditions on Sunday for an attritional battle between the two packs. If this is the case I am going for a home win in a low scoring game with the visitors restricted to a losing bonus point. Carnegie by 5!
See you there!
More Yorkshire Carnegie headlines
Yorkshire Carnegie Poll